The FAA is investigating more alarming airplane near-disasters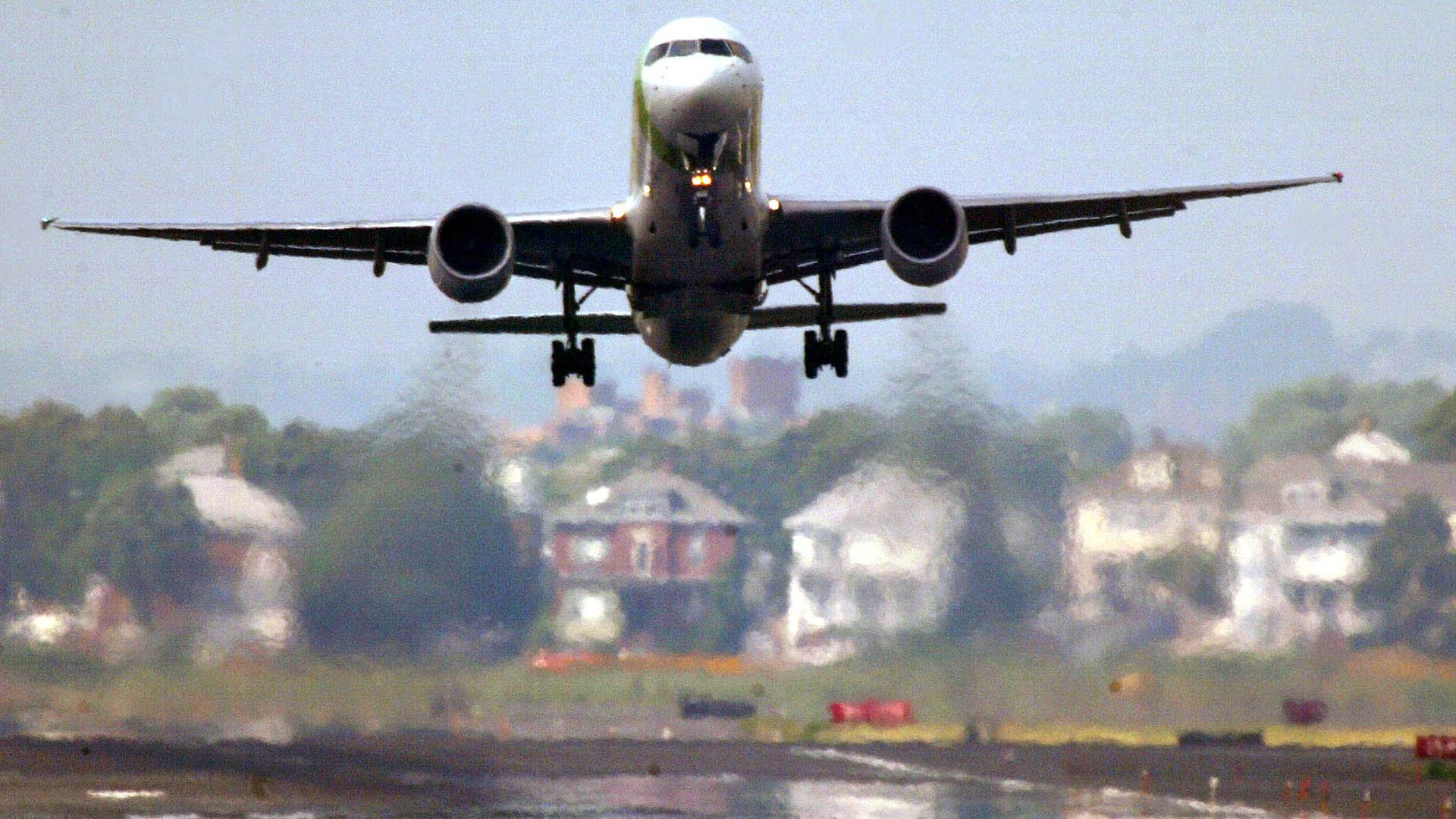 Aviation officials are investigating two more alarming recent near-misses two weeks after the Federal Aviation Administration announced a "safety call to action" following several other concerning incidents.
Driving the news: In the most recent incident, a business jet took off without clearance at Boston Logan International Airport on Monday, forcing an incoming JetBlue flight to go around.
Per air traffic control recordings, the business jet was told to "line up and wait" on one runway, while the JetBlue flight was approaching an intersecting runway.
That's not a takeoff clearance — but the smaller jet started its takeoff roll anyway, putting it in the path of the inbound JetBlue flight.
The JetBlue pilots aborted their landing, went around and landed about 10 minutes later. (In a go-around, pilots add power, climb back up and set up for another landing attempt.)
The intrigue: Logan, which has a particularly complicated runway layout, was the site of a 2005 near-miss that was about 70 feet from potentially becoming one of the worst commercial air disasters in U.S. aviation history.
In a separate incident at California's Hollywood Burbank Airport on Feb. 22, a Mesa Airlines regional jet went around after a SkyWest flight was cleared for takeoff as the Mesa aircraft was only about a mile from the runway.
The SkyWest aircraft took off while the Mesa flight went around. The two aircraft were alarmingly close to one another for at least several seconds, per radar data.
Air traffic control audio recordings suggest the controller struggled to immediately separate the aircraft. The Mesa pilots received and complied with an alert from their aircraft's collision avoidance system.
That system, called TCAS (Traffic Alert and Collision Avoidance System), can automatically detect nearby planes and tell pilots how to avoid a collision.
If two planes with the latest TCAS tech are dangerously close to one another, their respective TCAS units can sync up — for instance, the pilots of one plane will be told to climb, and those of the other to descend.
By the numbers: The number of annual runway incursions has been trending largely downward over the last two decades, but has risen in more recent years:
Reality check: Go-arounds happen all the time, and pilots are trained extensively to perform them.
Some of these incidents are making headlines at least in part because of recent heightened media interest in aviation safety.
Pilots, not air traffic controllers, hold the ultimate responsibility for the safety of any given flight — and in both of these cases, at least one pilot saw a problem developing and successfully avoided it.
Yes, but: At the same time, pilots and controllers are meant to work together. When either is off their game, it can have disastrous consequences.
The bottom line: It'll take time for investigations into these and other recent incidents to play out and reveal any contributing factors.
That said, they're already valuable learning experiences for pilots and controllers alike.
As we wrote earlier, it's a mistake to think we're necessarily "due" for some kind of air disaster — but these incidents need to be taken seriously.
Go deeper