U.S., EU kick off AI research collaboration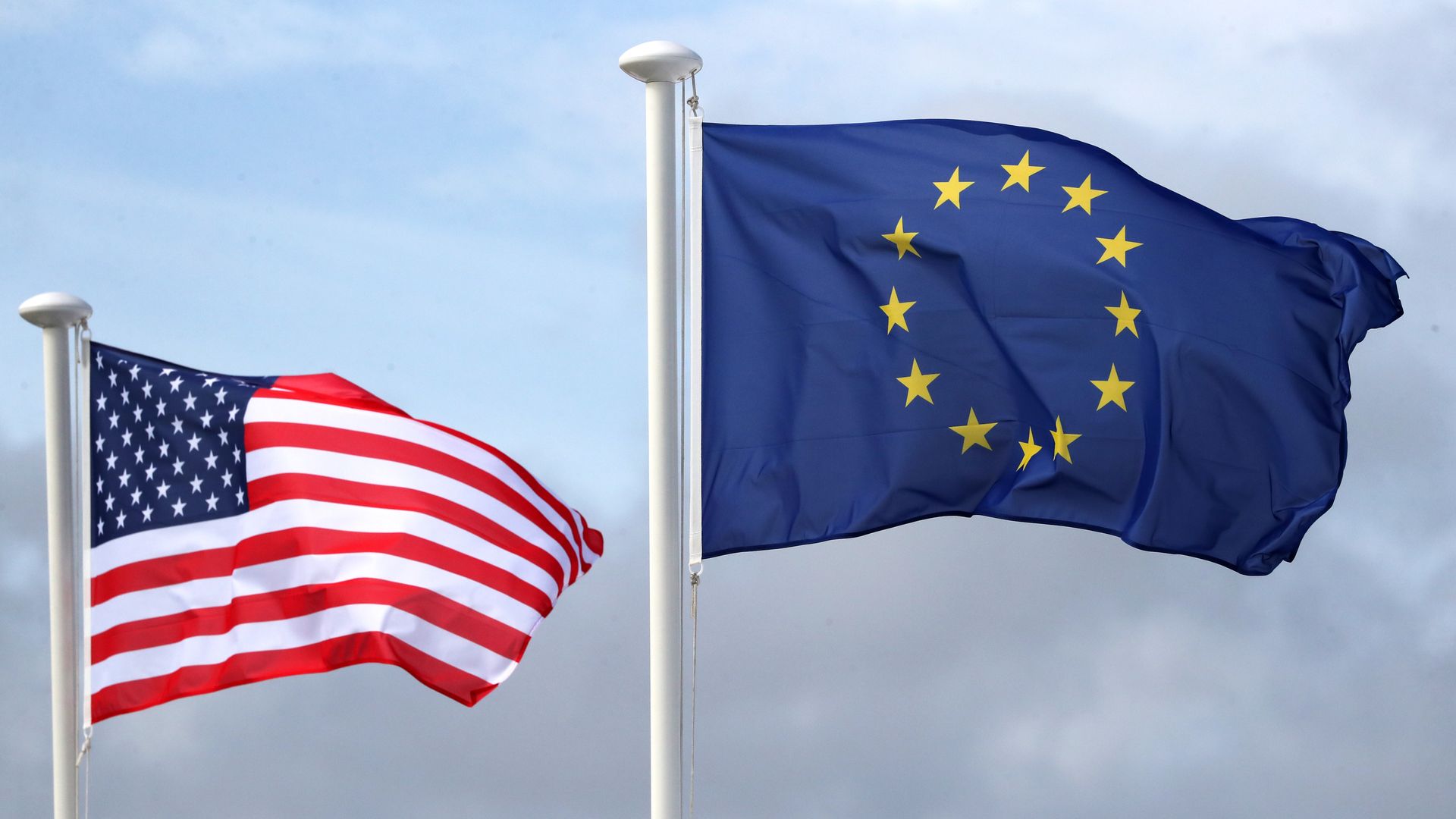 The White House and the European Commission held their first meeting Tuesday to jumpstart a transatlantic AI research initiative aimed at both speeding up AI development and determining what regulations, if any, are needed, a senior administration official told Axios.
Why it matters: As the tech sector rushes to jump aboard the generative AI bandwagon, policymakers across the United States and Europe are trying to better prepare their governments for the latest emerging technology.
The big picture: By participating in a collaborative AI research study, the two governments hope to create like-minded strategies for regulating and fostering AI innovations.
Details: During Tuesday's meeting, a senior administration official said the U.S. and EU gave their respective agencies 60 days to compile guidance on how AI can be ethically applied in various subject areas.
The research is being broken out into five areas: extreme weather and climate forecasting, emergency response management, health and medicine improvements, electric grid optimization and agriculture optimization.
The U.S. Energy Department, Department of Agriculture, the Pentagon, the National Oceanic and Atmospheric Administration and several health and science agencies are participating in the project with European counterparts, the official said.
Between the lines: The senior administration official said the White House is closely watching how trendy generative AI tools like ChatGPT are being used and abused.
"There's potentially real benefits from large language models and applying those to various social problems, specifically writing more secure code to making sense of a lot of the data and insights that are out there," the administration official told Axios.
"We want our economy to get those benefits, but there's also real worry about it. The same vulnerability analysis one might do for cybersecurity, one might also do to find vulnerabilities to hack."
What's next: After the 60-day deadline, the White House and European Commission will study the research and determine next steps, the official said.
Go deeper