Supreme Court will consider constitutionality of CFPB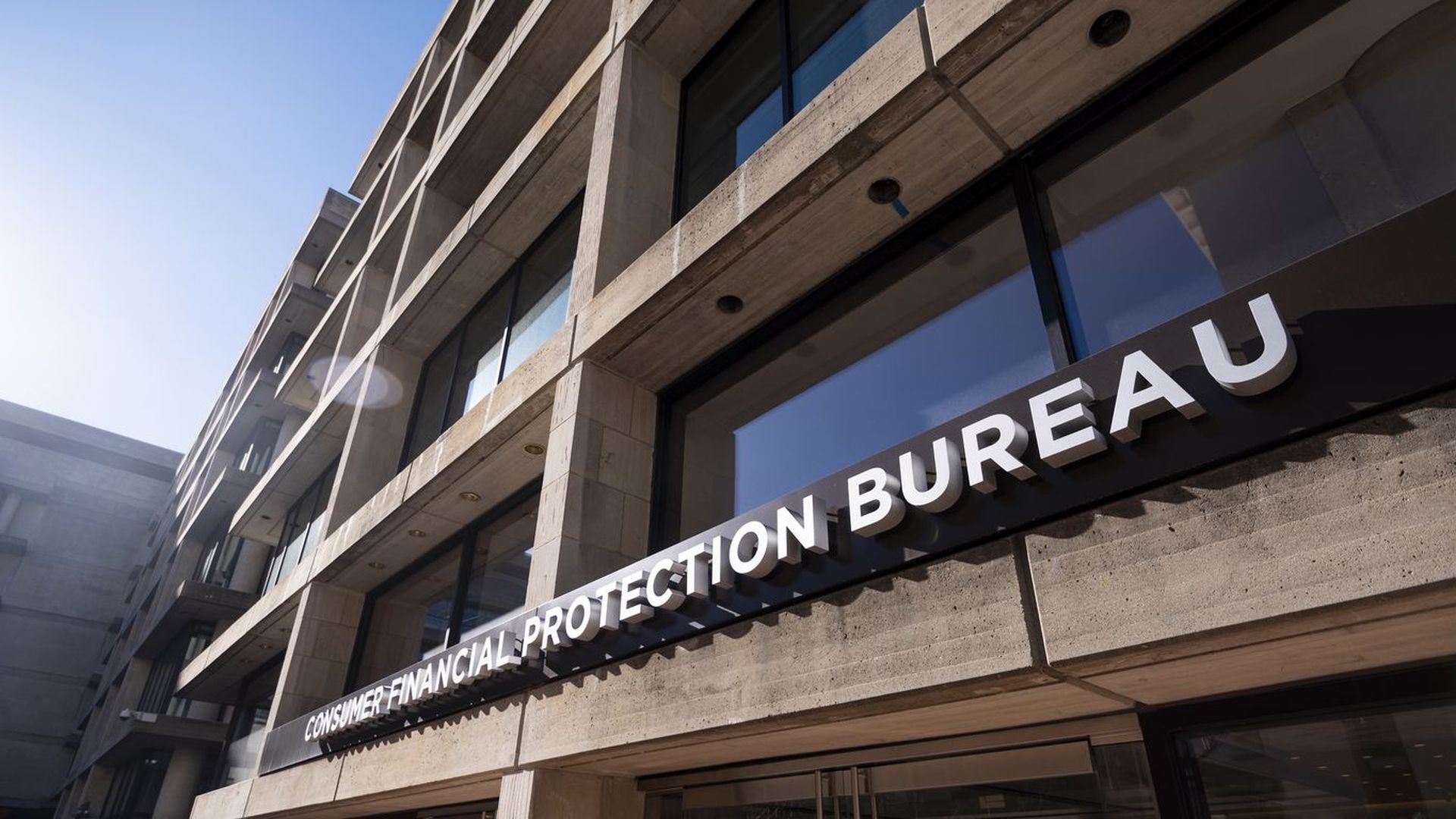 The U.S. Supreme Court said on Monday it would take up a case that challenges the funding of the Consumer Financial Protection Bureau.
Why it matters: This case may be the most serious challenge yet to the decade-plus-old agency, which was founded in the wake of the 2008 financial crisis to more closely regulate financial companies' dealings with everyday Americans.
Zoom in: The court will look at an October decision from the conservative-leaning U.S. Court of Appeals for the 5th Circuit which held that the CFPBs funding was unconstitutional.
The decision overturned a regulation governing payday lenders that never went into effect, but the judges held that the CFPB's funding, which is not subject to Congressional appropriations, is unconstitutional.
The CFPB is directly funded by the Federal Reserve and is not the only financial regulator with a funding structure like this. The FDIC is also not subject to appropriations.
The implications: Consumer advocates say a decision upholding this case, Consumer Financial Protection Bureau v. Community Financial Services Association of America, would substantially weaken the agency and destabilize the mortgage market, which relies on established rules from the agency.
Advocates also argue that a Supreme Court decision upholding the lower court's ruling could jeopardize the funding of other regulators.
They also believe such a ruling could invalidate all the CFPB's prior rulemaking and enforcement actions. That "could cause chaos in the marketplace," said Lauren Saunders, associate director of the National Consumer Law Center, in a statement Monday.
The other side: Conservative lawmakers and some business groups have long opposed the CFPB.
"The Chamber has long believed, and warned Democrats and Republicans, that the CFPB's structure is unconstitutional," said Bill Hulse, a vice president, at the Chamber, in a statement this fall.
Go deeper