FDA authorizes first at-home COVID and flu test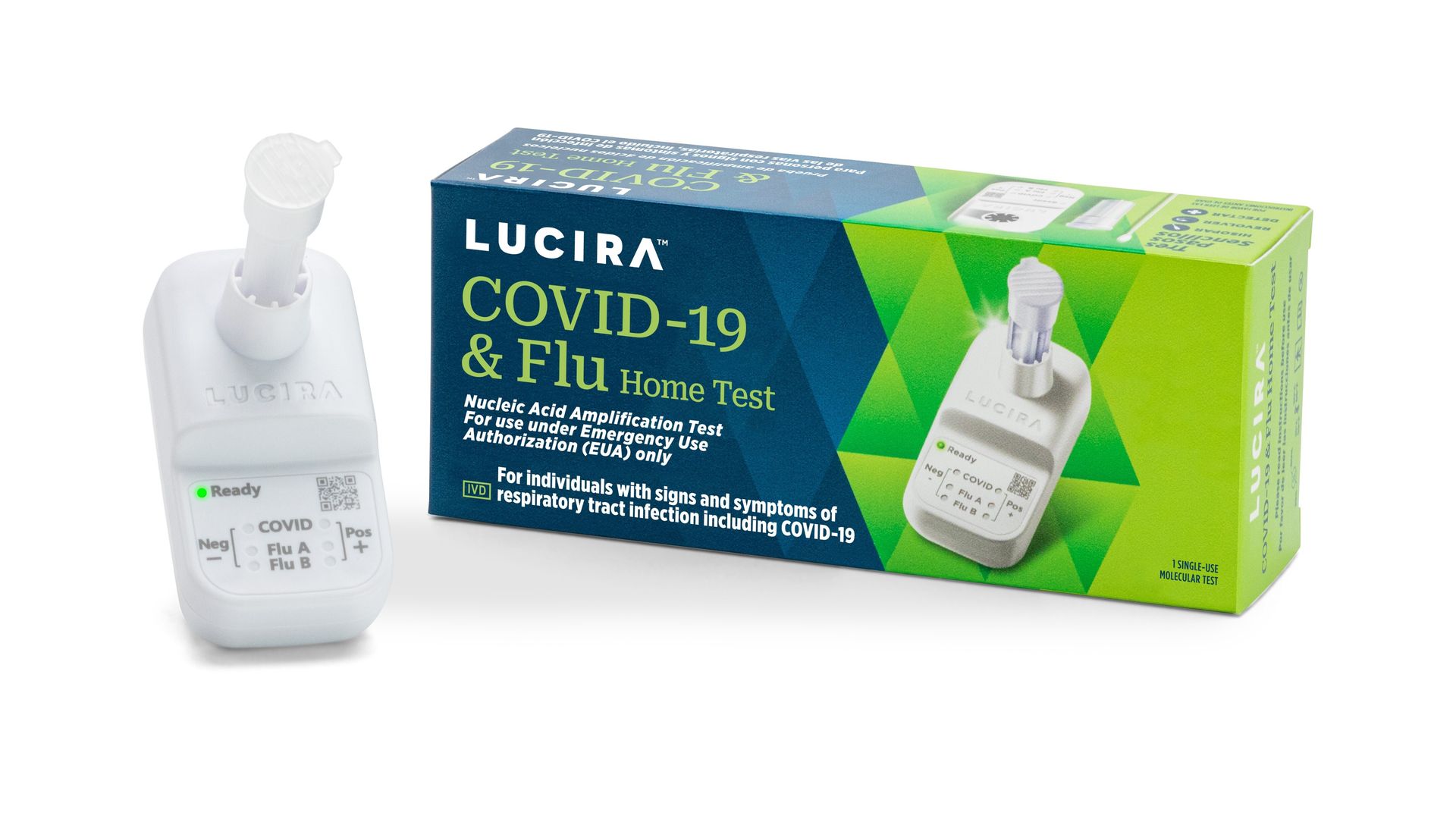 The FDA on Friday authorized the first over-the-counter at-home test that can detect both the flu and COVID-19.
Driving the news: The FDA issued an emergency use authorization for the Lucira COVID-19 & Flu Test, a single-use test kit "that provides results from self-collected nasal swab samples in roughly 30 minutes."
No prescription is needed for the test, which is performed using nasal swab samples self-collected by people ages 14 years and older or collected by adults for individuals 2 years of age and older.
Lucira Health, the company behind the test, declined to say when the tests will be available or how much they will cost, telling Axios that the information will be "disclosed at a later date."
What they're saying: Jeff Shuren, director of the FDA's Center for Devices and Radiological Health, called the authorization "a major milestone in bringing greater consumer access to diagnostic tests that can be performed entirely at home."
Meanwhile, Lucira Health announced earlier this week that it had filed for Chapter 11 bankruptcy protection and "intends to pursue a sale of its business."
In its bankruptcy announcement, the company said that the FDA approval process for the test "became protracted, resulting in high expenditures without new revenue from the combined test kit during the 2022-2023 flu season."
"We have and continue to be appreciative of the FDA's efforts," Lucira Health CEO Erik Engelson told Axios in a statement Friday, noting the company was "excited" to receive the emergency use authorization.
Engelson said the company "filed a series of first day motions with the Court and upon approvals, fully intend to move forward in normal course operations, while concurrently pursuing a sale process."
Editor's note: This story was updated with additional information from Lucira Health.
More from Axios:
Go deeper