Pokémon game studio wants to make more non-Pokémon games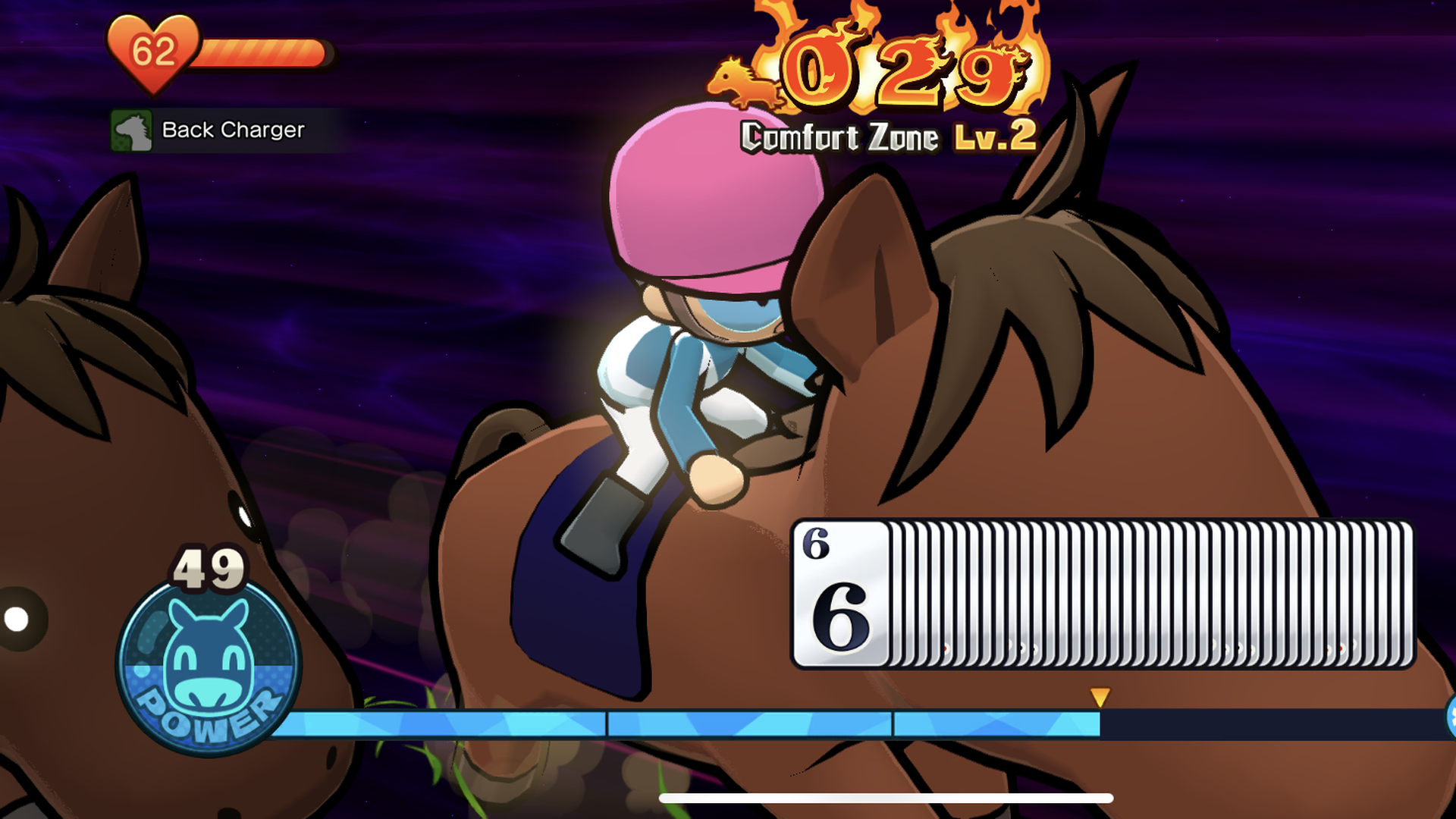 Renowned Pokémon studio Game Freak is committed to making more non-Pokémon games, even if that's gotten more challenging, Masao Taya, director of the studio's newest release, Pocket Card Jockey: Ride On, tells Axios.
Driving the news: Ride On, a fun game that somehow successfully mixes virtual horse racing with solitaire, was recently released for the Apple Arcade subscription service.
The original Pocket Card Jockey was released a decade ago for the Nintendo 3DS, where it was another cult hit in the line of non-Pokémon Game Freak standouts like 2005's Drill Dozer and 2012's HarmoKnight.
The new version updates the graphics and lightly tweaks the race rules, but largely plays the same.
What they're saying: "We believe that it is very important for the studio to continue making and releasing titles outside of the Pokémon series," Taya tells Axios.
"In recent years, the resources needed for game development have grown and grown, so Development Department One has been trying out a style of development where it works with external studios," he says.
Game Freak's core teams turn out Pokémon games on a near-annual basis, and such games have become increasingly graphically complex, requiring more resources in the process.
For Ride On, Game Freak partnered with studios Infiniteloop Co. and Pixyda, both of which have worked with the studio over the past decade, Taya says.
Origins of a Pocket Jockey: Taya is a horse-racing fan who once conceived of a horse racing-card game combo but couldn't nail the project. He credits veteran Pokémon composer Go Ichinose with spotting a version of solitaire on his iPhone that led to a workable design.
Pocket Card Jockey begins with a comically macabre event: the player's struggling jockey dies in an accident, only to be revived with a divine mission to win horse races by doing something he's good at — playing solitaire.
"In the beginning, this game didn't have an introductory story," Taya says. It was added halfway through development when his boss asked why playing solitaire made the horse go faster. Joked Taya: "I thought to myself, 'You couldn't have told me when we started on this,' while I hurriedly spent a few hours thinking up a story."
Fans of the 3DS original have asked for a phone version, so an Apple Arcade version made sense and was cheaper to commit to, Taya says. "Our thinking was we would first put out a remake, then see what the reception to that would be."
What's next: While Game Freak isn't announcing more games yet, Taya indicated that the studio isn't done with Ride On.
"Some of the feedback we've received has been that the game is too hard, so I would like us to carefully adjust the balance going forward. We are also planning other updates, but at this point I still can't reveal any details."
Sign up for the Axios Gaming newsletter here.
Go deeper