Nikki Haley launches 2024 presidential challenge to Trump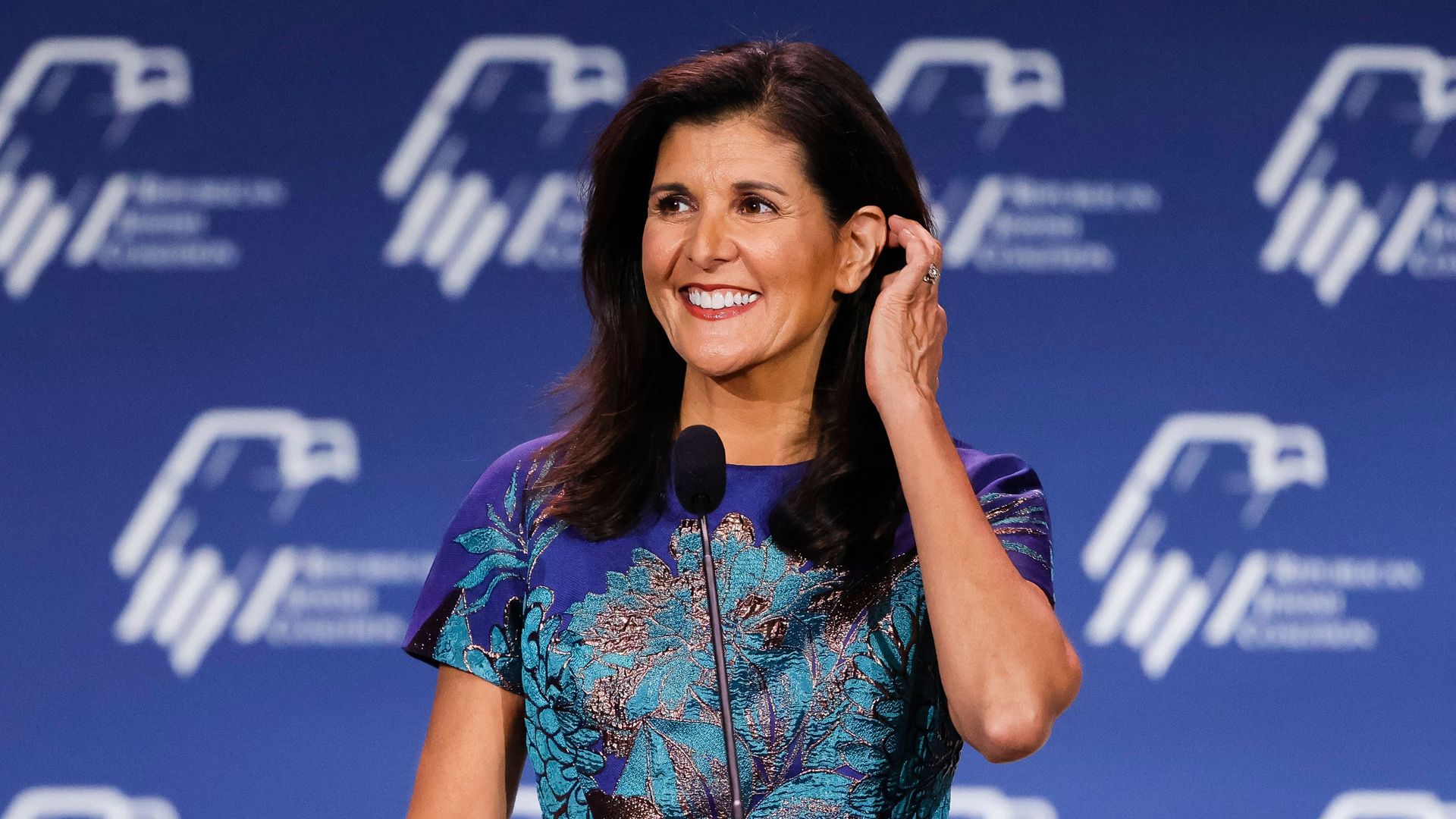 Former Ambassador to the United Nations Nikki Haley unveiled her presidential campaign on Tuesday morning, becoming the first challenger to former President Trump in the Republican presidential primary.
Why it matters: Haley will get first crack at building early support in key states and raising money from Trump-skeptical donors.
She likely will be the only woman in the Republican field.
"Time for a new generation," she tweeted on Tuesday.
Driving the news: Her campaign launch video, provided exclusively to Axios ahead of her formal announcement on Wednesday, offers an optimistic message about America's future and argues for a new generation of leadership to move the country forward.
Haley's campaign video opens with her talking about growing up in a racially segregated town.
"I was the proud daughter of Indian immigrants — not Black, not white. I was different," she says.
Haley then gives a pitch for Americans to look past their differences and rediscover what unifies the country.
"My mom would always say your job is not to focus on the differences but the similarities. My parents reminded me and my siblings every day how blessed we were to live in America," Haley says.
"Some look at our past as evidence that America's founding principles are bad. They say the promise of freedom is just made up. Some think our ideas are not just wrong, but racist and evil. Nothing could be further from the truth."
Zoom in: South Carolina Sen. Tim Scott is moving toward a presidential campaign of his own. A Scott candidacy would be a major obstacle to Haley, who appointed Scott to a then-vacant Senate seat in 2012.
The bottom line: Haley's campaign message feels like a throwback to the pre-Trump era, but there's room for a candidate preaching optimism and American exceptionalism in a GOP race dominated by two populists in Trump and (potentially) Florida Gov. Ron DeSantis.
Go deeper