Kim Jong-un's daughter center stage as Pyongyang showcases largest-ever ICBM parade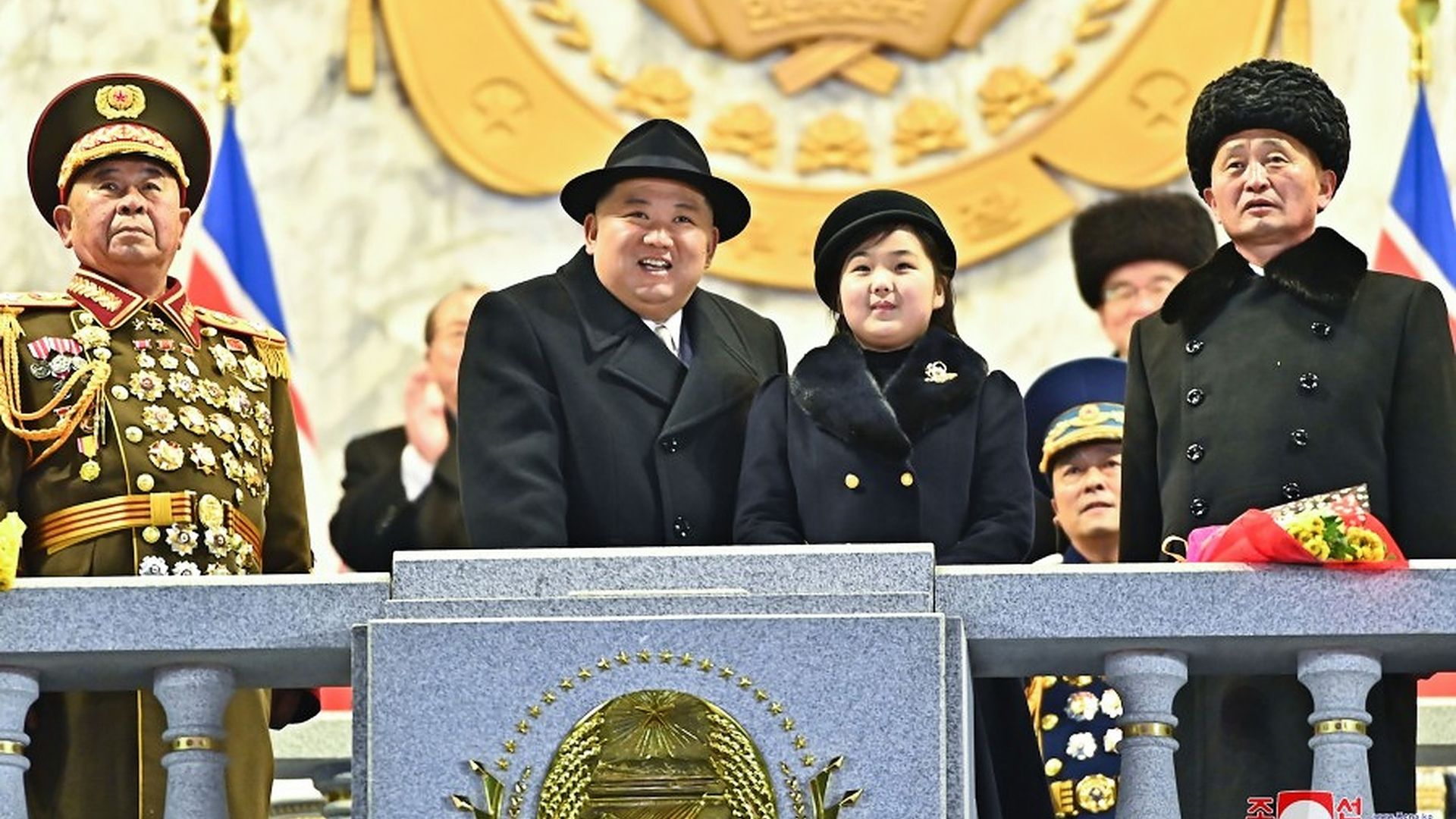 North Korea's leader Kim Jong-un and his young daughter watched a parade of Pyongyang's largest nuclear missiles and newest military hardware in the capital on Wednesday night.
Why it matters: The parade marking the 75th founding anniversary of the North Korean army featured Pyongyang's largest-ever intercontinental ballistic missiles (ICBM), per Reuters.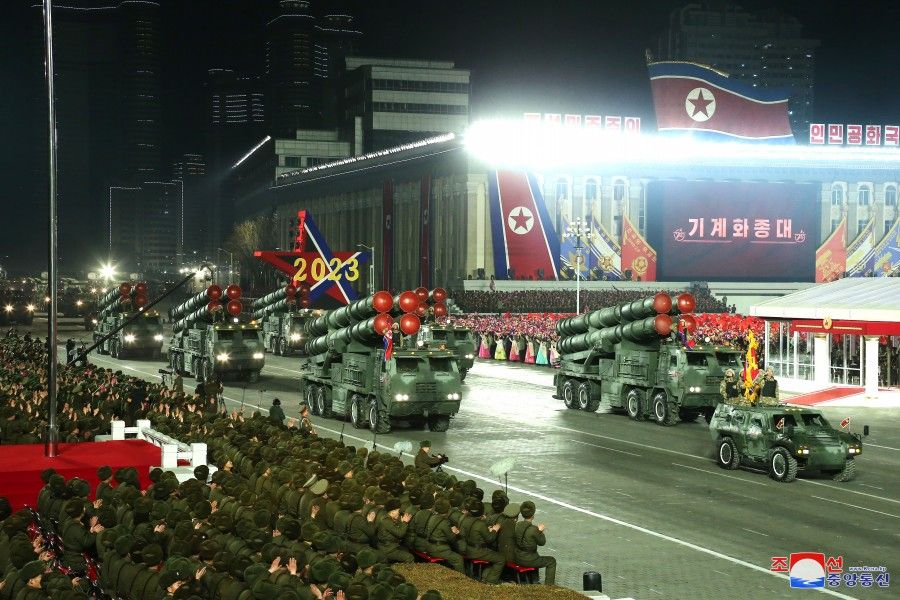 Meanwhile, the prominent presence of the North Korean leader's middle-school-aged daughter Kim Ju-ae at the parade one day after she visited an army base with her father and attended an official dinner has increased speculation that she's being groomed as his successor.
The state-run Korean Central News Agency for the first time referred to her as "the respected daughter" of Kim in its report — "an apparent upgrade" from its previous reference to her as "beloved," the Washington Post notes.
Of note: Analysts believe among the weaponry showcased was an ICBM launcher that's intended for a solid-fuel missile, which could provide greater mobility and launch quicker than liquid-fuel ones.
Ankit Panda, a nuclear policy specialist at the Carnegie Endowment for International Peace, told the BBC this was "one of North Korea's major nuclear modernisation goals" and the world "should expect to see the first flight tests of longer-range solid fuel missiles in the coming months."
Go deeper