Kraken, under SEC pressure, ends U.S. ether staking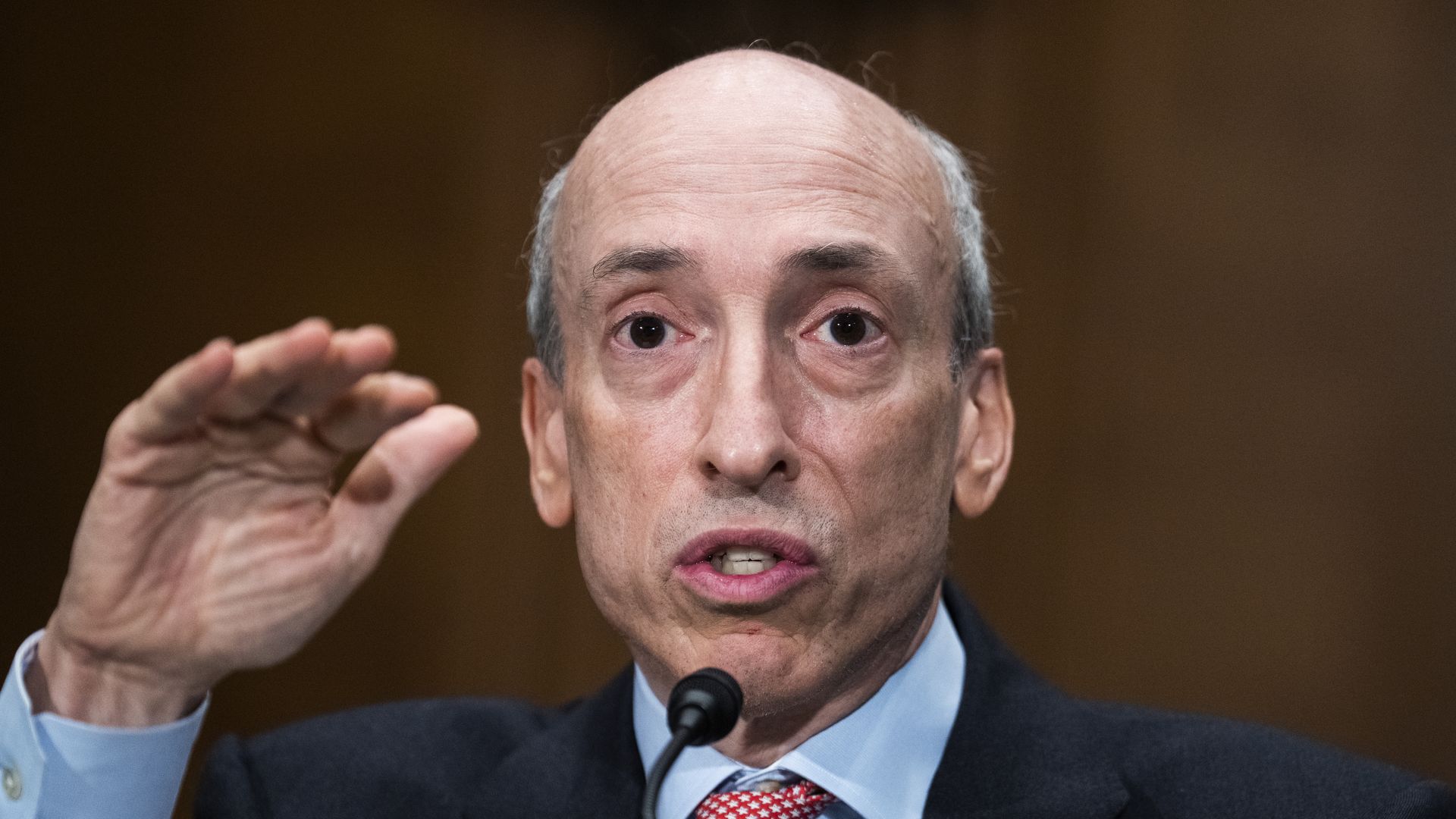 Crypto exchange Kraken on Thursday agreed to shutter its staking services for U.S. customers, and pay $30 million to the Securities and Exchange Commission as part of a settlement.
Why it matters: The top U.S. financial regulator has now spoken on staking, a process that compensates retail crypto investors for holding certain digital coins. The service offered on other major crypto exchanges like Coinbase.
What they're saying: "As part of the settlement, Kraken has neither admitted nor denied the SEC's allegations," a Kraken spokesperson said in a statement emailed to Axios.
"Starting today, with the exception of staked ether (ETH), assets enrolled in the on-chain staking program by U.S. clients will automatically be un-staked and will no longer earn staking rewards," the statement added.
The big picture: Ethereum staking validates transactions on the Ethereum blockchain. To do this, a user would lock up their tokens, or "stake" the native coin, in this case ether. They earn rewards in that token, in return for helping secure the network.
You can do this for any proof-of-stake protocols.
Kraken is among the top staking service providers, representing 7.6% of all staked ether, behind Lido's 29% and Coinbase's 13%. Though, Kraken can't unstake ether right now, because no one can.
Between the lines: The SEC's complaint specifically takes issue with pooled staking, rather than staking at large.
Zoom in: In order to offer staking services, an exchange like Kraken would pool customer assets transferred by them and stake them on their behalf, the SEC's complaint reads.
In doing so, there would be a contract between Kraken and their customers, that both transfers the customer's asset, and a promise on return.
"Whether it's through staking-as-a-service, lending, or other means, crypto intermediaries, when offering investment contracts in exchange for investors' tokens, need to provide the proper disclosures and safeguards required by our securities laws," SEC Chair Gary Gensler said in the statement.
Bottom line: It would appear the SEC appears intent on proving it can keep the troubled crypto industry in line, by whatever means necessary.
Go deeper