Fed's Powell: Slowing inflation will "probably be bumpy"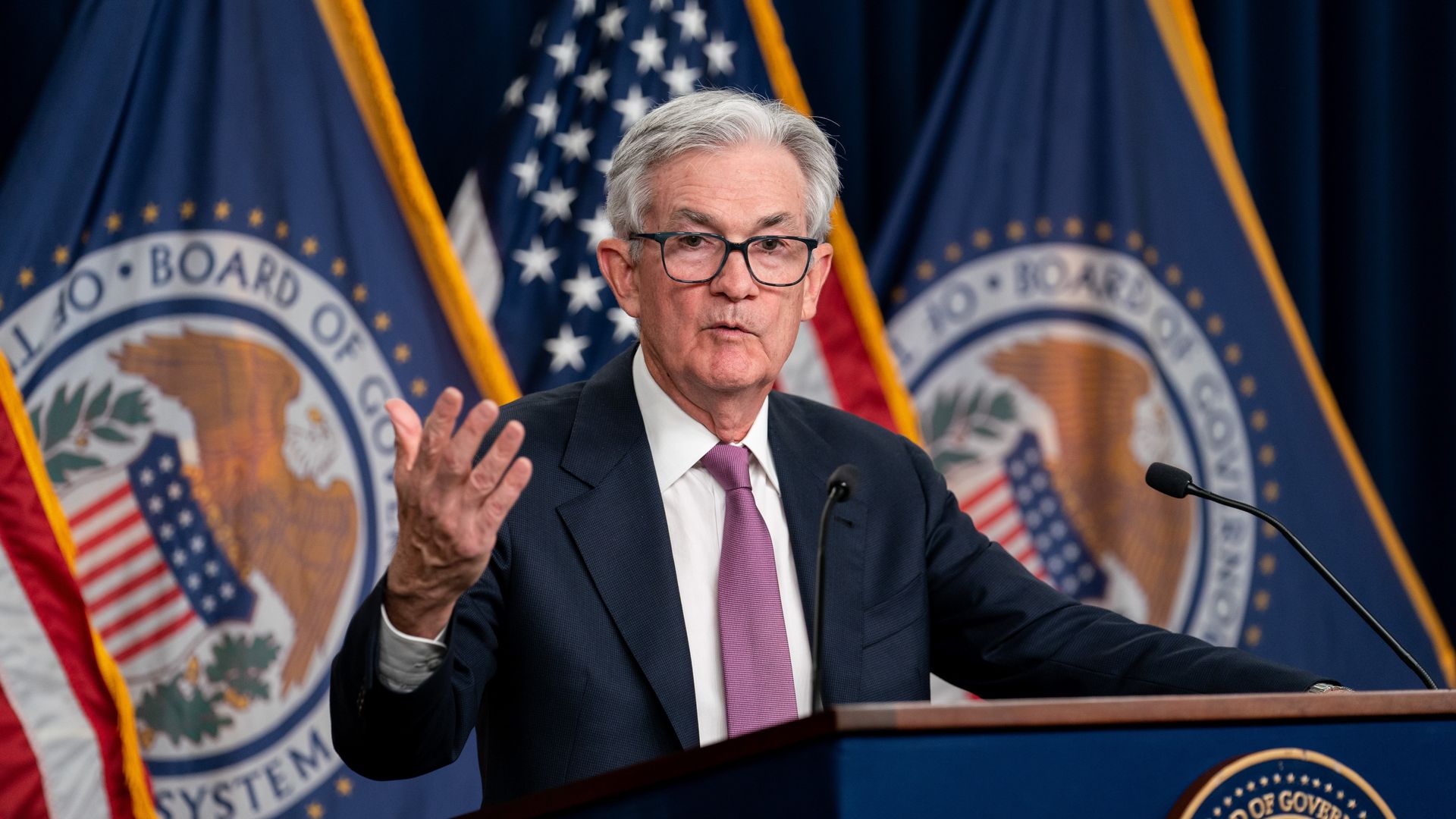 Federal Reserve chair Jerome Powell said on Tuesday that the stronger-than-expected jobs report shows that the process of bringing inflation down won't be smooth and will take "quite a bit of time."
Why it matters: Powell did not signal that the hot jobs report would prompt the Fed to act more aggressively than previously thought. But he repeated that further interest rate increases would be necessary to contain inflation.
What they're saying: "This process ... is not going to be we think smooth. It's probably going to be bumpy," Powell said, speaking during an appearance at The Economic Club of Washington, D.C.
Catch up quick: The most recent jobs report — which showed the economy added more than half a million jobs in January — was the latest signal of a resilient, tight labor market, despite historically rapid rate hikes aimed in part at loosening it up.
Powell said the report "kind of shows you why we think that this will be a process that takes a significant period of time."
Where it stands: Inflation was 6.5% in the year through December, according to the most recent Consumer Price Index — continuing a steady slowing of price increases in recent months. Fresh data for January arrives next week.
But Fed officials have zeroed in on price pressures within a specific sector: services, excluding energy and housing — that may be more sensitive to a hot labor market, and pass higher labor costs on to consumers.
"That sector is not showing any disinflation yet," Powell said on Tuesday. "There has been an expectation that [inflation] will go away quickly and painlessly and I don't think that's at all guaranteed."
The big picture: Financial markets rallied early last week, after Powell acknowledged that the disinflation process was underway during a news conference following its most recent interest rate decision.
But those gains reversed and bond yields rose sharply after the jobs report on Friday — a sign that investors see the Fed as having to do more than they previously thought to cool the economy off.
"We anticipate that ong0ing rate increases will be appropriate," Powell said, who acknowledged that financial conditions had "tightened significantly" since the jobs report release. "Financial conditions are more well-aligned with that than they were before."
Of note: David Rubenstein, a former colleague of Powell in the private equity industry, asked the Fed chief what his salary was. Powell responded that it was about $190,000 a year. Asked whether he thinks it's a fair salary, Powell said "I do."
Go deeper