Biden's unity push at the State of the Union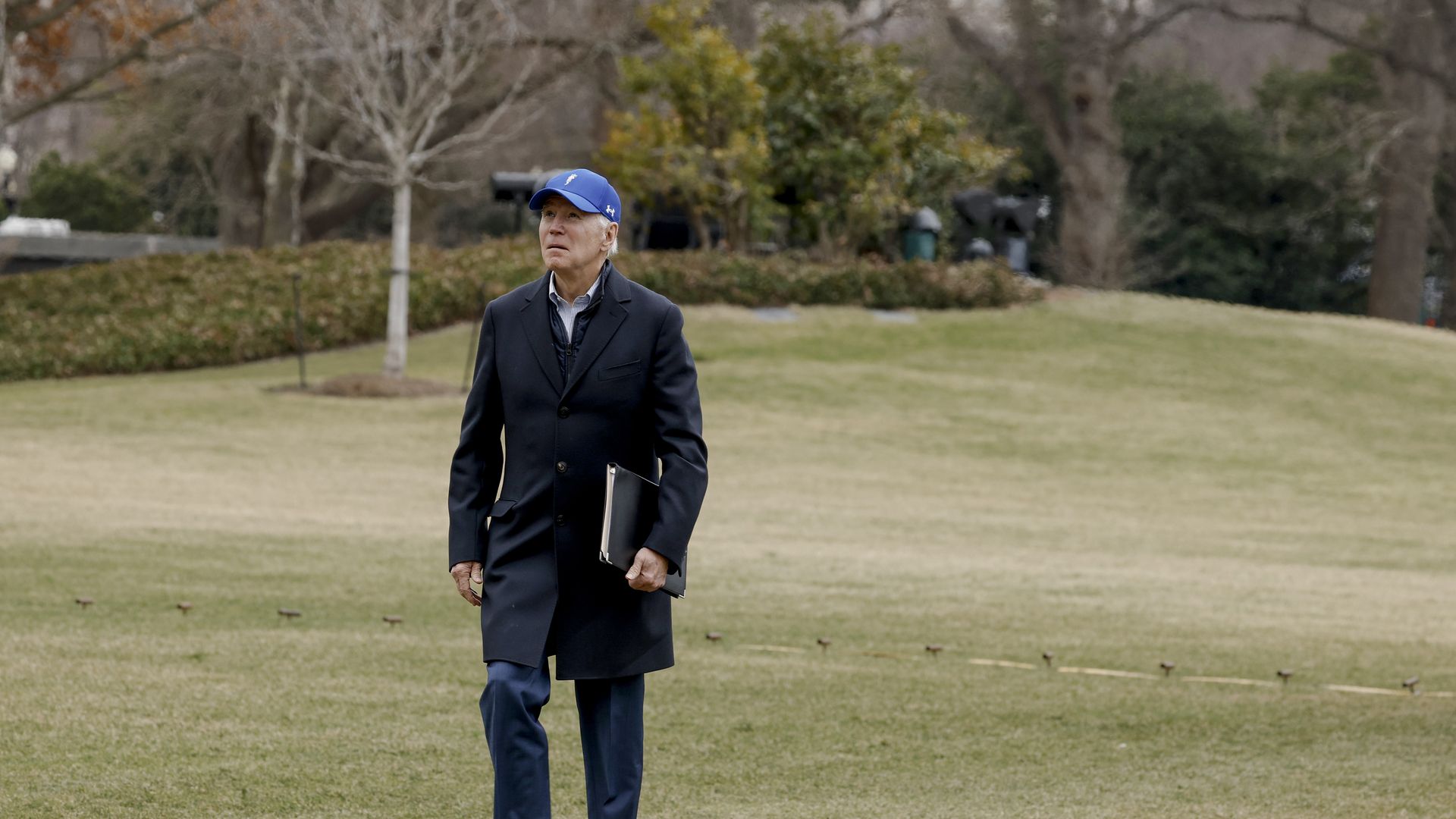 President Biden will update the "unity agenda" that he unveiled in last year's State of the Union address and call on Congress to work with him on non-controversial issues, like fighting cancer and opioid addiction.
Why it matters: Biden is using Tuesday's State of the Union to try to convince the American public that the economy is working for them and that his White House is willing to work with Congress to find common ground.
By focusing on issues that don't attract much debate, Biden hopes to appear above the partisan rancor that has recently defined Washington — and disgusted many voters.
He also plans to use his unity agenda to build goodwill, and potentially momentum, with the new House Republican majority.
Flashback: Biden made a similar appeal in last year's address. His administration claims progress on all four areas: cancer and opioids, as well improving veteran's care and mental health.
Driving the news: Biden's address to Congress on Tuesday will be his first with a Republican Speaker, Kevin McCarthy, over his left shoulder.
The new House GOP majority, and divided government, can serve as a foil for Biden, as he looks to sharpen his differences with a party he sometimes calls "ultra-MAGA."
He plans to largely stay away from direct attacks on Republicans policies and will instead focus more on potential areas of agreement.
He will attempt a bit of a victory lap on economic growth the country has enjoyed during his first two years as president and claim some progress on fighting inflation.
What they're saying: " During his first State of the Union address, President Biden announced a four-part Unity Agenda focused on areas where members of both parties can come together and make additional progress for the American people: ending cancer as we know it; delivering on the sacred obligation to veterans; tackling the mental health crisis; and beating the opioid and overdose epidemic" the White House said in a fact-sheet previewing tonight's address.
"Over the last year, the President was proud to work with Democrats and Republicans to enact major legislation that delivers on all aspects of this four-part agenda."
Go deeper: China's surveillance balloon will loom over Biden's address
Go deeper