GOP panel subpoenas Biden officials over protests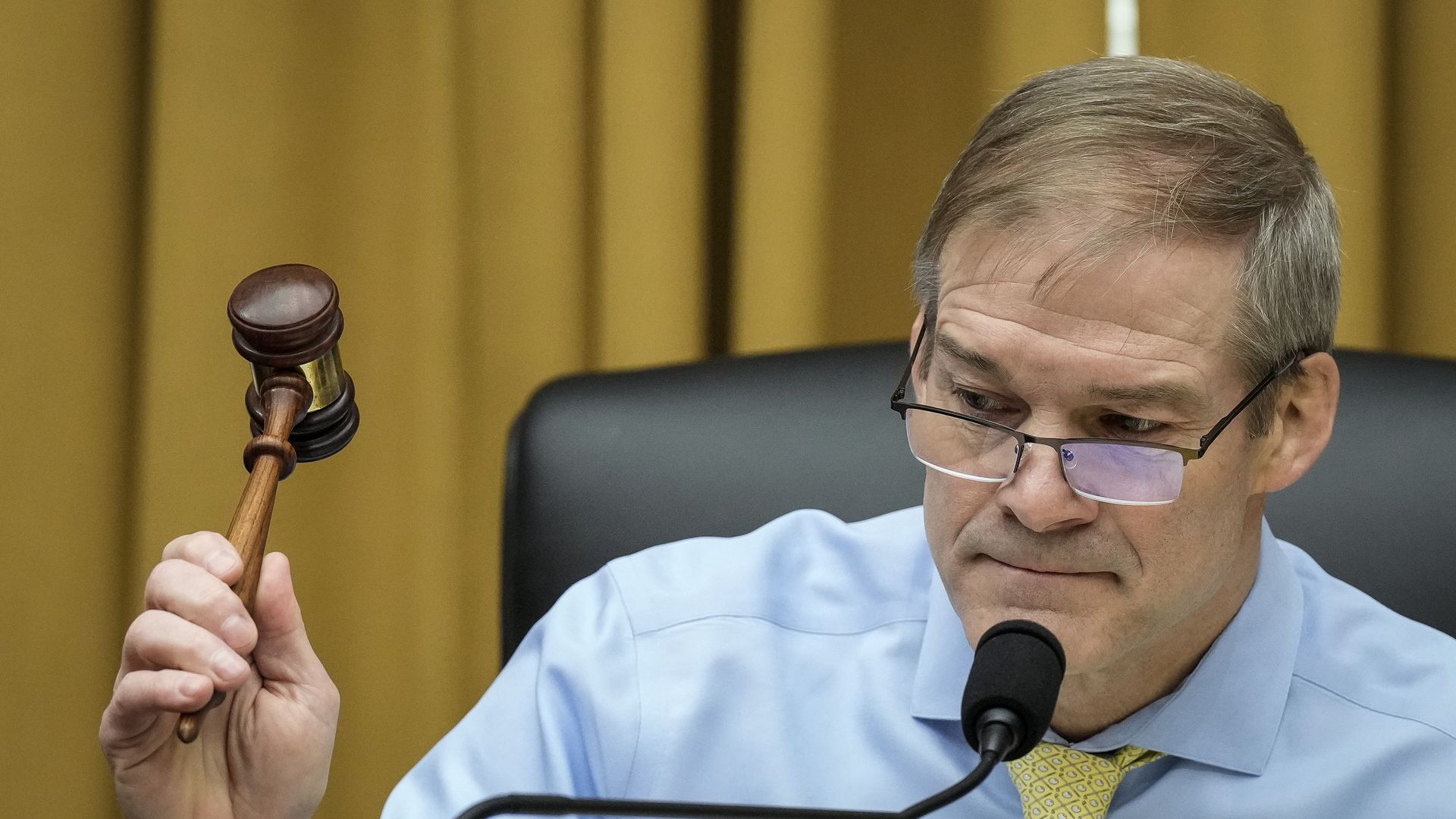 House Republicans sent subpoenas to three top Biden administration officials on Friday, escalating a probe into what GOP lawmakers see as bias in the government's investigations of school board protesters.
Why it matters: The subpoenas, reviewed by Axios, were sent by the House Judiciary Committee to Attorney General Merrick Garland, FBI Director Chris Wray and Education Secretary Miguel Cardona. It was the most aggressive move yet by Republicans who plan to investigate a range of actions by Biden's administration.
The subpoenas seek documents and communications regarding U.S. officials' actions at a time when protesters and parents, many organized by conservative groups, were disrupting school board meetings across the country in 2021.
The protests targeted a range of issues and school policies, including mask and vaccine mandates, sex education, LGBTQ issues and teaching about racism.
In some cases, school officials were threatened with violence, which led school board associations to ask federal and state officials for help and protection.
Zoom in: The subpoenas ask for documents that detail the Justice Department's response to an Oct. 4, 2021, memo from Garland that cited "a disturbing spike in harassment, intimidation, and threats of violence against school administrators, board members, teachers, and (school) staff" across the nation.
That day, the Justice Department also announced a new task force that brought together federal, state and local agencies to investigate the threats.
Republicans have cast the protests as a free-speech issue and argued that law enforcement went too far in investigating — and sometimes charging — protesters.
The Judiciary panel, led by Rep. Jim Jordan (R-Ohio), subpoenaed Wray for "all documents and communications referring or relating to the EDUOFFICIALS threat tag," which reportedly was used to keep track of threats against teachers and school board members.
The committee also wants documents showing communications between DOJ and intelligence agencies about "alleged threats posed by concerned parents at local school board meetings."
Zoom out: The subpoenas were sent less than three weeks after Jordan sent letters to Garland, Wray and Cardona asking about investigations of parents who allegedly made threats against school board members.
He sent similar requests to Homeland Security Secretary Alejandro Mayorkas and outgoing White House Chief of Staff Ron Klain.
Before Friday's subpoenas, the Justice and Education departments had told Jordan's committee they were open to negotiating which oversight requests to accommodate.
What they're saying: "These subpoenas make crystal clear that extreme House Republicans have no interest in working together with the Biden administration on behalf of the American people — and every interest in staging political stunts," said Ian Sams, White House spokesperson for oversight.
Jordan's office declined to comment.
Go deeper