Exclusive: YouTube contractors to strike over forced return to office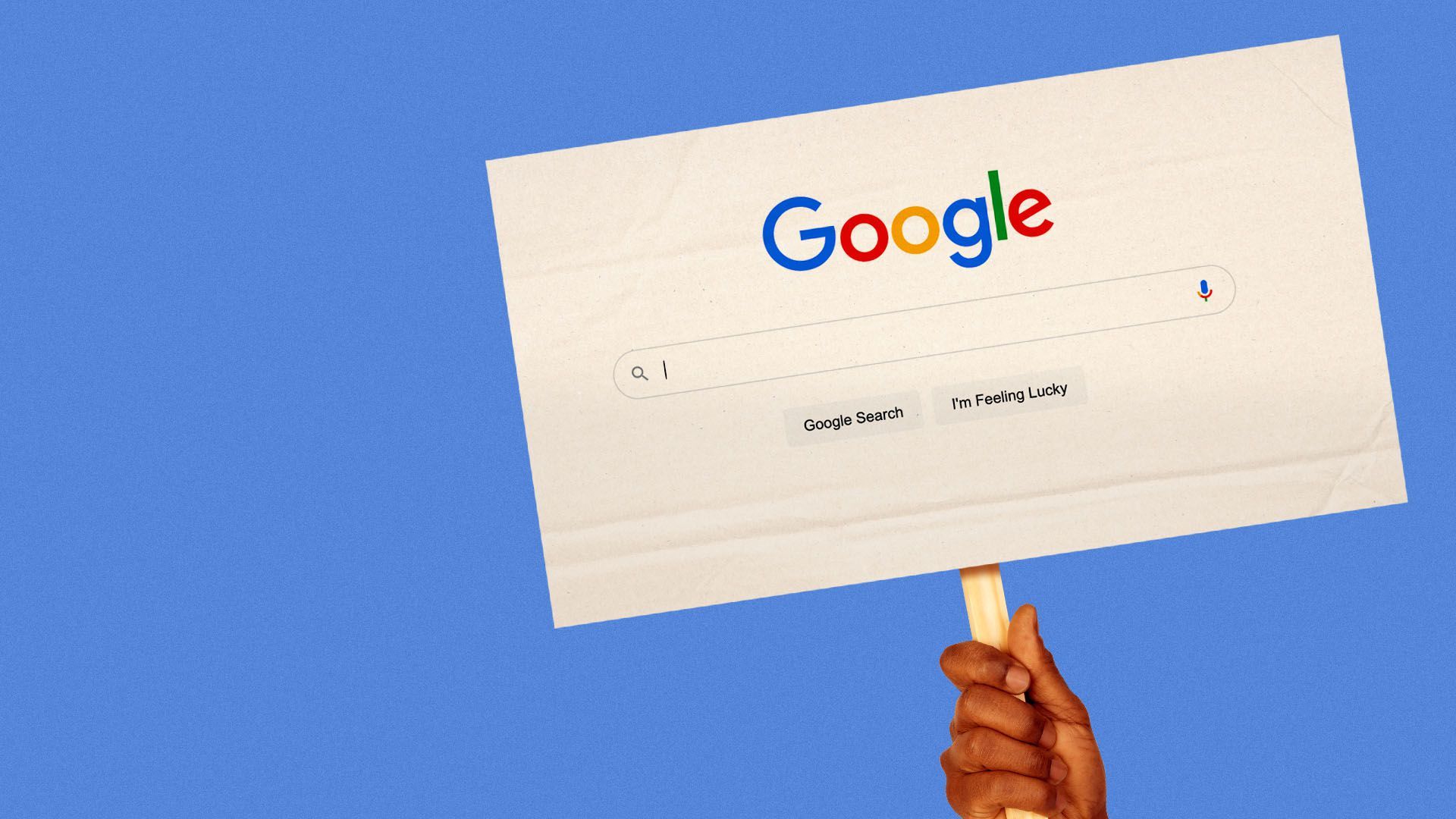 A group of YouTube contractors in Texas plans to strike later today in protest of rules requiring such workers — even those who have always worked remotely — to report to the office. The workers plan to walk out this morning, with a press conference set for noon, Axios has learned.
Why it matters: The move comes amid increased labor tensions at large tech companies, including Google, which owns YouTube. Some workers at Apple and Amazon have sought to unionize, as have some in the video game industry.
Details: All of the 43-person team of contractors for YouTube Music voted to strike, following an edict that they report to an office in Austin starting on Monday.
The workers, who are technically employed by Cognizant, were notified of the Feb. 6 return to office date in November. That came after workers had filed the prior month for union recognition, leading some to conclude the move was being made in retaliation. The workers are also seeking to have Google and Cognizant recognized as joint employers.
The vast majority of the contractors were hired during the pandemic — and have always worked remotely. Nearly a quarter of them live somewhere other than Austin.
Workers say their pay, which starts at around $19 per hour, isn't enough to cover the costs of relocating to — and living in — Austin. Some also care for a child, spouse or parent, which complicates a shift to the office.
The other side: Cognizant says that the workers' contracts have always stated that the jobs were in-office jobs and that it communicated to workers since Dec. 2021 that it would provide 90 days notice when employees were expected back in the office.
"Cognizant respects the right of our associates to disagree with our policies, and to protest them lawfully," the company said in a statement to Axios. "However, it is disappointing that some of our associates have chosen to strike over a return to office policy that has been communicated to them repeatedly since December 2021."
Between the lines: Google workers and contractors have staged a series of actions this week to draw attention to pay and other conditions at the tech giant.
In particular, workers have called attention to the so-called "shadow workforce" that includes temporary workers, vendors and contractors who receive lower pay and few of the benefits afforded full-time workers.
Separately, on Wednesday, a group of contractors who serve as "raters" evaluating search results held a protest at Google's Mountain View offices on Wednesday and delivered a petition demanding increased pay and other workplace changes.
Some raters got a wage increase last year from $10 per hour to $14 per hour, but labor advocates say that's still below Google's general minimum of $15 per hour for its extended (non-employee) workforce. Some workers, such as raters, aren't covered by Google's extended workers policy, which guarantees a certain level of wages and benefits to many, but not all, of its contract workers.
Another rally outside Google's retail store in New York on Thursday featured current and laid-off Alphabet workers and was timed to coincide with the company's earnings report.
The big picture: Employees and contractors at Google formed the Alphabet Workers Union in 2021 to give workers a stronger voice, albeit without the full powers of a traditional union approved by the majority of workers.
As a minority union, the Alphabet Workers Union can't collectively bargain on behalf of workers or officially represent employees.
That said, unlike traditional unions, it can represent contractors and temporary workers in addition to full-time employees.
The union helped organize the actions in Texas, Mountain View and New York.
What they're saying: "My goal is to keep my friends employed," said Katie Marschher, who has worked at Cognizant on YouTube Music for nearly two years.
Like many on her team, Marschher said she works more than one job to make ends meet. Although she lives in Austin, one of her other jobs is helping bands on tour, which requires her to travel. That works well remotely but she would have to scale back if required to be in office.
"Our hope is we can actually have a dialogue where we are listened to," said Neil Gossell, who joined the YouTube/Cognizant team last year. He took the job specifically because it allowed him to work from home close to his spouse, who has post-traumatic stress disorder.
Editor's note: This article has been updated to clarify that the workers were told in November of the specific date they had to return to the office. The story has also been updated with additional information and comment from Cognizant.
Go deeper