U.S. still trying to reunite 1,000 kids separated at border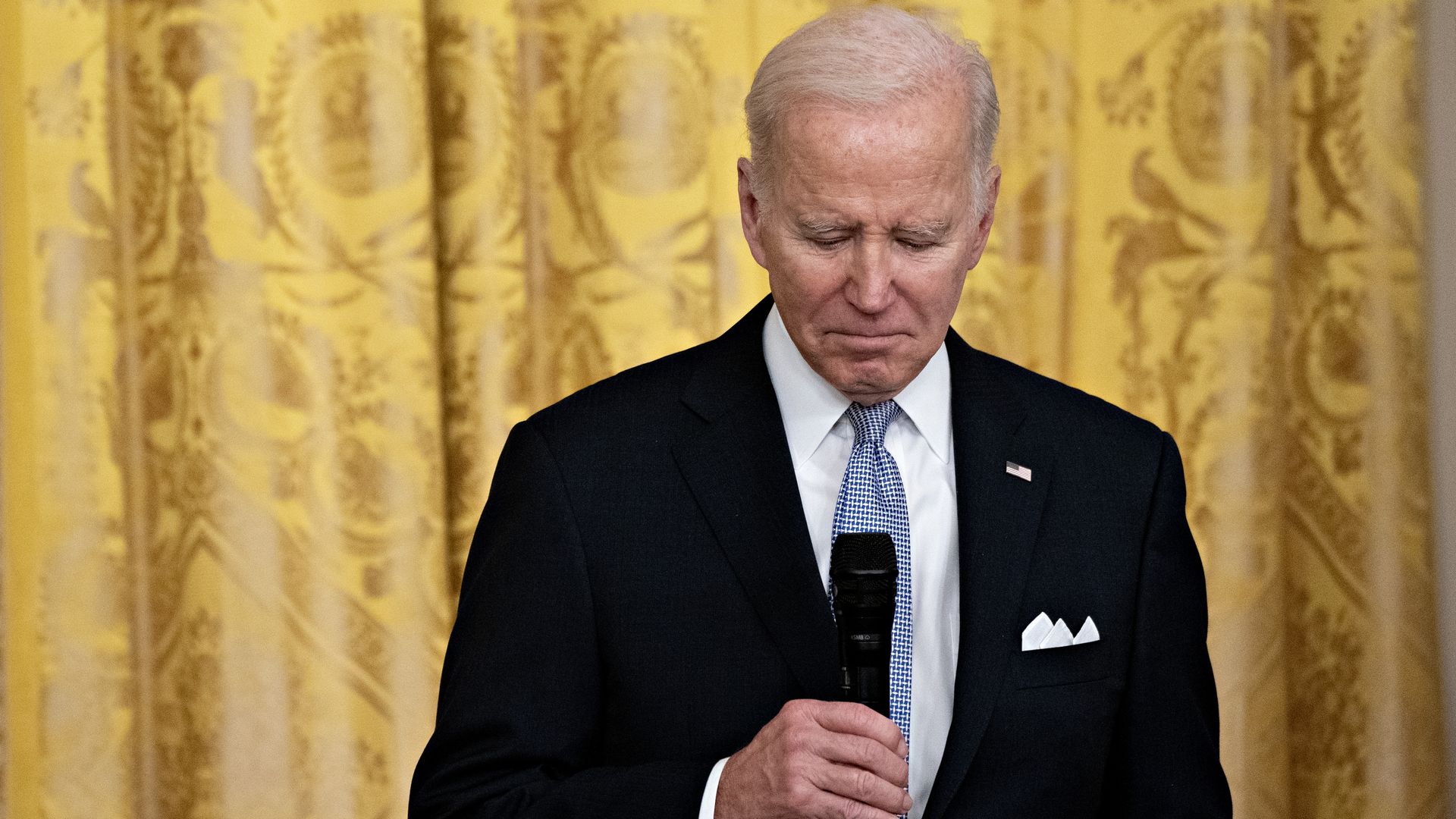 The Biden administration has reunited more than 600 migrant children separated from their families during the Trump presidency — but nearly 1,000 still need to be reunited, the Department of Homeland Security announced Thursday.
Why it matters: It's been two years since the launch of the Family Reunification Task Force, which is focused on fulfilling one of President Biden's biggest campaign promises: to reunite migrant families torn apart by Trump's "zero-tolerance" policy.
"We remain steadfast in our commitment to fulfill President Biden's pledge to reunify all children who were separated from their families," DHS Secretary Alejandro Mayorkas said in a statement.
Of the 998 kids who have been identified as still separated from their family members, 148 are in the process of being reunified, according to DHS.
The big picture: The Trump-era "zero-tolerance" policy resulted in the forced separation of thousands of migrant families who crossed the U.S.-Mexico border. It was a much-criticized policy that had traumatic effects on migrant children and their parents.
Efforts to reunite families have been complicated by some agencies failing to keep organized records of who was separated and what happened afterward.
The task force launched by Biden and led by Michelle Brané has identified more than 3,900 migrant children who were separated during Trump's tenure — more than 2,900 of whom have been reunified, many before Biden's efforts.
The total number of separated families continues to grow as new families come forward, according to DHS.
Zoom out: The reunifications under Biden are a backdrop to a heated partisan debate over border security. Caught in the middle is Mayorkas, whom newly empowered House Republicans are threatening with impeachment.
On Thursday, Mayorkas pledged to cooperate with investigations by Republicans who want to punish him as a way to cast Biden's border policies as too lenient.
At the same time, Mayorkas defended new border policies that have drawn criticism from Democrats and immigration advocates who say that a new border plan wrongly blocks people from gaining asylum in the U.S.
Zoom in: A new policy that has drawn fire from some Democrats led to what Mayorkas called an "extraordinarily dramatic drop" in border crossings by Cubans, Haitians, Nicaraguans and Venezuelans in January. He acknowledged the plan has not been "met with unanimous praise."
He said overall encounters with migrants at the border are expected to be about 150,000 for January — down from a striking 250,000 in December.
The new policy offers legal entry into the U.S. through humanitarian "parole" for up to 30,000 people each month from the four nations, while rapidly expelling those who try to cross the border illegally instead.
Mayorkas said another new rule, coming soon, would bar people from asylum if they arrive at the border without first seeking legal pathways or protection in a country they had traveled through en route to the U.S.
Go deeper