Updated Feb 4, 2023 -

World
Blinken postpones trip to China after balloon discovery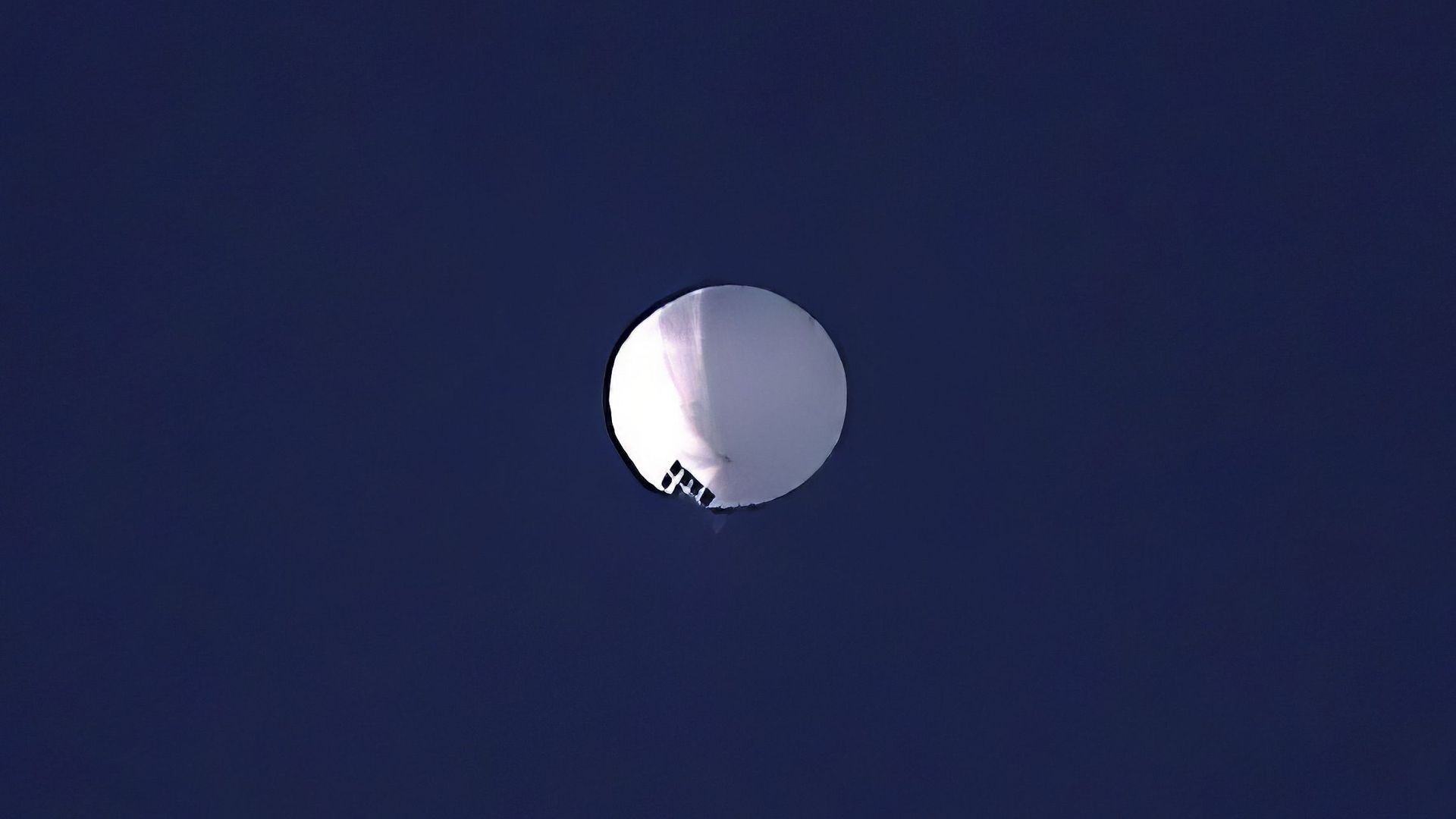 Secretary of State Antony Blinken confirmed Friday that he postponed his planned trip to Beijing after the discovery of a high-altitude balloon flying over the U.S. that came from China.
Why it matters: China's Foreign Ministry said the balloon — which U.S. defense officials say will be over the country for a "few days" — originated in China, but claimed it is a civilian airship for "mainly meteorological" purposes.
Blinken's trip would've been the first visit by a top U.S. diplomat in six years.
Pentagon officials in announcing the balloon's location Thursday said it does not present a military or physical threat to people on the ground.
The latest: Blinken said during a briefing Friday that he made clear to Wang Yi, China's top foreign affairs official, that the surveillance balloon in U.S. airspace "is a clear violation of U.S. sovereignty and international law."
"We concluded that conditions were not conducive for a constructive visit at this time," he added, calling it "detrimental to the substantive discussions that we were prepared to have."
Pentagon press secretary Brig. Gen. Pat Ryder said during a press conference earlier Friday that the balloon is being "closely" monitored by the North American Aerospace Defense Command (NORAD).
He said the airship was drifting east at an altitude of 60,000 feet and was over the center of the continental U.S., but he didn't give an exact location.
A National Weather Service (NWS) station in Kansas City said it has received reports of and could see a large balloon near its station on Friday and confirmed it was not an NWS weather balloon.
Meanwhile, the Pentagon said Friday night that a second Chinese balloon was traveling south of the U.S.
"We are seeing reports of a balloon transiting Latin America," Ryder said in a statement to Axios. "We now assess it is another Chinese surveillance balloon." 
"We have no further information to provide at this time," Ryder added.
As for the first balloon, a senior U.S. defense official alleged with "very high confidence" on Thursday that it is flying over sensitive areas to collect information, according to AP.
The balloon was spotted in Montana, the location of one of the three nuclear missile silo fields at Malmstrom Air Force Base.
What they're saying: "The airship is from China," China's Ministry of Foreign Affairs said.
"It is a civilian airship used for research, mainly meteorological, purposes. Affected by the Westerlies and with limited self-steering capability, the airship deviated far from its planned course."
"The Chinese side regrets the unintended entry of the airship into US airspace due to force majeure. The Chinese side will continue communicating with the US side and properly handle this unexpected situation caused by force majeure."
Ryder said the Pentagon was aware of the statement from the Chinese Foreign Ministry but rejected its claims that it wasn't used for surveillance.
"The fact is, we know that it's a surveillance balloon, and I'm not going to be able to be more specific than that," Ryder said. "We do know that the balloon has violated U.S. airspace and international law, which is unacceptable."
The big picture: Ryder said on Thursday the balloon was traveling above the U.S. "at an altitude well above commercial air traffic and does not present a military or physical threat to people on the ground."
The Pentagon decided against shooting the airship down over safety concerns for people on the ground, according to NBC News.
The Canadian Armed Forces said it was also monitoring "a potential second incident" regarding a high-altitude surveillance balloon.
Editor's note: This story has been updated with additional background and developments.
Go deeper