HHS weighs abortion access actions, including possible health emergency declaration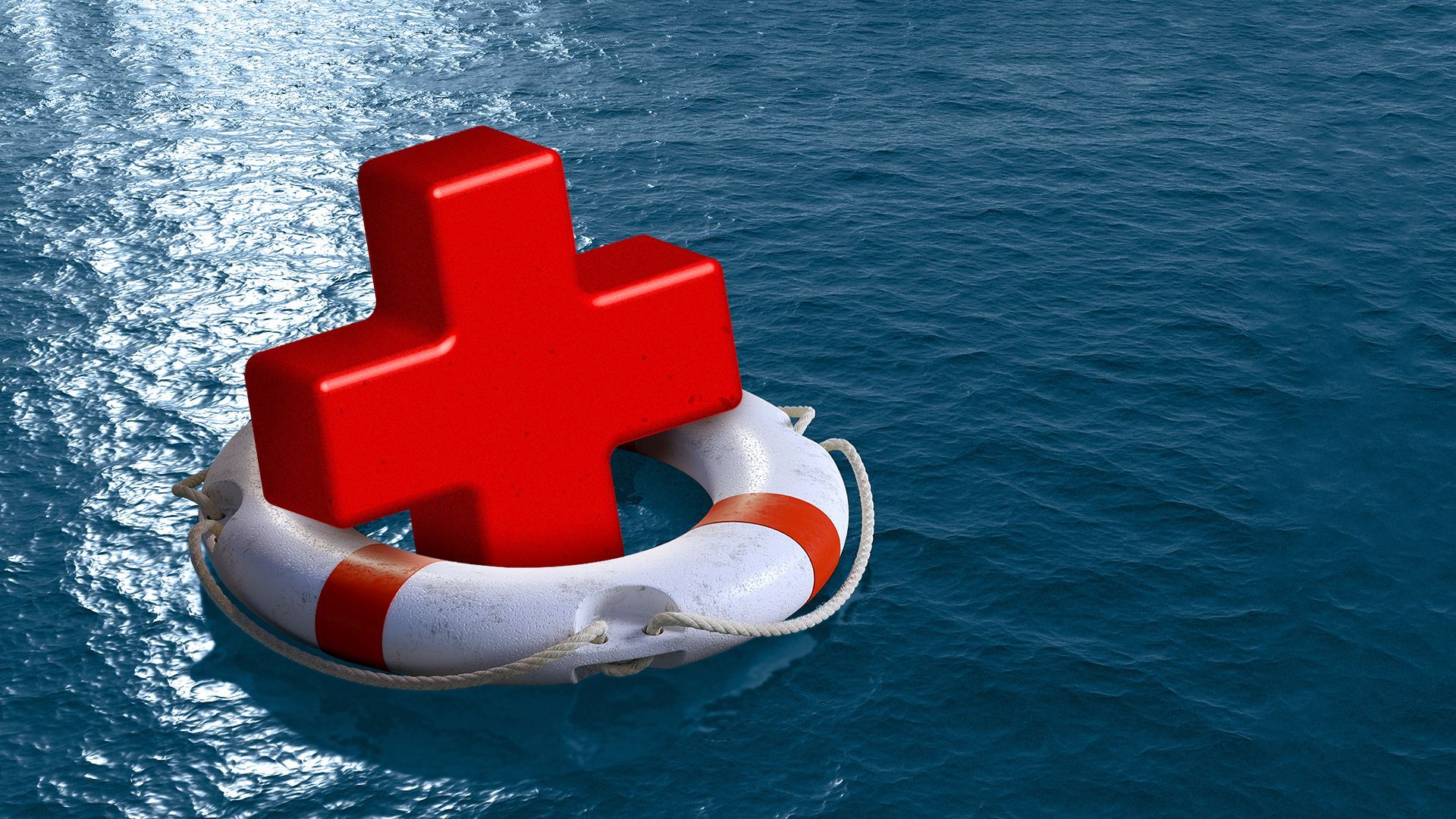 The Biden administration is weighing additional actions to help people access abortions, which may include a public health emergency declaration.
The big picture: Both abortion rights advocates and Democratic lawmakers have urged the Department of Health and Human Services and President Biden to take such a step in response to the overturning of Roe v. Wade, which they say has created a "full-scale reproductive health crisis" across the U.S.
The lawmakers argued that such a move would allow the administration to help support states that protect abortion, deploy Public Health Services Corps teams and give the government "the ability to accelerate access to new medications authorized for abortion."
What he's saying: "There are discussions on a wide range of measures ... that we can take to try to protect people's rights," HHS Secretary Xavier Becerra told Axios during a pair of Monday public events that touched on reproductive health access.
"There are certain criteria that you look for to be able to declare a public health emergency. That's typically done by scientists and those that are professionals in those fields who will tell us whether we are in a state of emergency and based on that, I have the ability to make a declaration," Becerra added, when asked about a public health emergency declaration on abortion.
He said that there hasn't been a "full assessment" on what a declaration on abortion would look like and whether conditions merit it, but there's still "an evaluation" on the topic.
Don't forget: "We are constantly exploring additional actions we can take to protect and expand access to reproductive health care, including abortion care, and are prioritizing the actions that can give us the highest impact and most durable solutions," an HHS spokesperson told Axios.
Of note: The White House has previously said that declaring a public health emergency did not "seem like a great option."
But HHS has the authority when the secretary determines that a "disease or disorder presents a public health emergency."
The designation has been broadly used to respond to natural disasters, the opioid crisis, as well as diseases like the coronavirus, per a report from the Network for Public Health Law.
How it works: An emergency declaration "would potentially make it easier for people who need to travel out-of-state to get abortions or to get abortion medication. It would make available funding that wouldn't otherwise be there to address those unmet needs," said Mary Ziegler, a professor of law the University of California, Davis, who specializes in abortion issues.
Zoom in: It's possible that an emergency declaration would make abortion medication more widely available.
They could be considered as a "countermeasure needed to mitigate the effects of a health crisis resulting from abortion bans" under federal law, Rachel Rebouché, a professor of law at Temple University, told Ms. Magazine.
"Providers offering medication abortion as a countermeasure could be shielded from liability and states would be preempted from applying their own laws to the actions of these providers working under a public health emergency," Rebouché added.
What we're watching: The declaration likely would be challenged in court.
"It would be hard to imagine a federal court challenge to that ... ending well for the administration, but by the same token, it might have some value in the short term," Ziegler told Axios.
Editor's note: This story and headline has been corrected to reflect that HHS is weighing several potential actions on abortion access, which may include a public health emergency.
Go deeper