What we know about Tyre Nichols' death after Memphis police traffic stop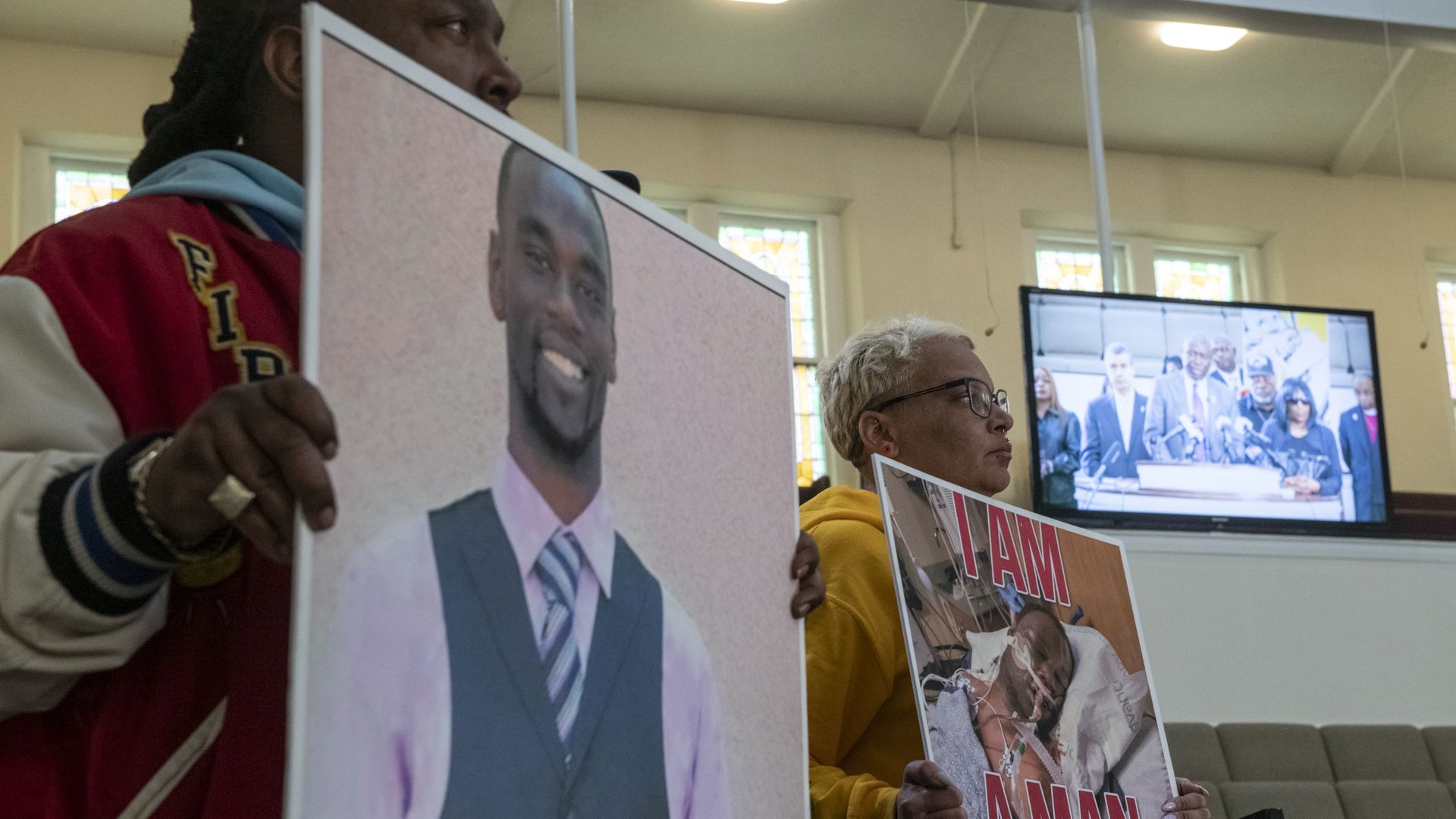 Editor's note: Read our latest coverage on the Tyre Nichols case here.
The U.S. government is investigating whether the civil rights of Tyre Nichols, a 29-year-old Black man who died days after a traffic stop in Memphis, Tennessee, were violated during his encounter with police officers.
The latest: Attorneys representing Nichols' family on Friday called for police reform after five former Memphis Police Department officers were each charged with second-degree murder, aggravated assault, aggravated kidnapping, official misconduct and official oppression over Nichol's death.
Benjamin Crump, one of the family's attorneys, said the family would like to see the creation of a "Tyre law" in Tennessee, which he said would require police to intervene in active crimes, even when they are being committed by another officer.
"That would be the appropriate legacy that we give Tyre Nichols," Crump said. "Police officers, you have a duty to intervene when you see a crime being committed. You expect the people to say something, well why don't you all show us how to do it?"
The five former officers, who were fired following Nichols' death, were booked on Thursday into the Shelby County jail, per Shelby County District Attorney Steve Mulroy and jail records.
The officers — Tadarrius Bean, Demetrius Haley, Emmitt Martin III, Desmond Mills Jr. and Justin Smith — are also Black men.
Crump said Tennessee's response against the former officers should be the nationwide "blueprint" for investigations into and legal proceedings over other police brutality cases, regardless of the race of the officers involved.
"We now have the blueprint, America, and we won't accept less going forward in the future. We won't have Black officers treated differently than white officers under the law," Crump said.
Officials are expected to release footage of Nichols' arrest on Friday after 7 p.m. ET.
Details: Memphis Police Chief Cerelyn Davis said on Wednesday the five officers were fired last week after they were found to be "directly responsible" for the "physical abuse" of Nichols.
Additional officers are under investigation for department policy violations during the stop, Davis said.
Video from the traffic stop would be released "in the coming days" and will show that the incident "was heinous, reckless and inhumane," Davis said.
She promised full cooperation from the Memphis Police Department throughout federal and state probes into Nichols' death.
The big picture: The Nichols' family attorneys alleged earlier this week that video from the traffic stop showed police officers "beating" Nichols for three minutes.
Attorney for the Western District of Tennessee Kevin Ritz announced earlier in January that the U.S. Attorney's Office, in coordination with the FBI Memphis Field Office and the Civil Rights Division of the Department of Justice, opened a civil rights investigation into Nichols' death.
"Last week, Tyre Nichols tragically died, a few days after he was involved in an incident where Memphis Police Department officers used force during his arrest," Ritz's statement from then reads.
Catch up quick: According to a statement from the Memphis Police Department, officers stopped Nichols on Jan. 7 for "reckless driving."
Per police, as officers approached Nichols, "a confrontation occurred, and the suspect fled the scene on foot."
Police stated that "another confrontation" occurred between them and Nichols during the attempted arrest, and they ultimately took him into custody.
Nichols was taken to hospital "in critical condition" after complaining of shortness of breath, according to police. He died on Jan. 10, according to Crump and Antonio Romanucci, another attorney for the Nichols family.
The police department said the officers involved in the traffic stop were relieved of duty pending the outcome of a Tennessee Bureau of Investigation probe, which it said is a routine action. The department did not say how many officers were relieved.
What they're saying: "I would like to share with the community what I told Mr. Nichols' family," Ritz said during a news conference Wednesday. "What I said was that the Department of Justice cares deeply about potential violations of constitutional rights here in Memphis and throughout America."
"I said we have opened a criminal civil rights investigation. I told them this federal civil rights investigation will be thorough, it will be methodical, and it will continue until we gather all the relevant facts," Ritz said.
State of play: The Shelby County medical examiner's office has yet to issue an official cause of death for Nichols, per NBC News.
However, Crump and Romanucci, the family's attorneys, released a statement Tuesday saying the family hired a forensic pathologist to conduct an independent autopsy, which was performed on Monday.
"We can state that preliminary findings indicate Tyre suffered extensive bleeding caused by a severe beating, and that his observed injuries are consistent with what the family and attorneys witnessed on the video of his fatal encounter with police on January 7, 2023," per Crump and Romanucci's statement.
At a news conference on Monday, Romanucci said video of the traffic stop on Jan. 7 showed that Nichols was subjected to "unadulterated, unabashed, nonstop beating" for three minutes by police officers.
"He was a human piñata for those police officers," Romanucci said. "That is what we saw in that video."
Editor's note: This story has been updated with new information.
Go deeper