McCarthy says Santos will be removed if probe finds he broke law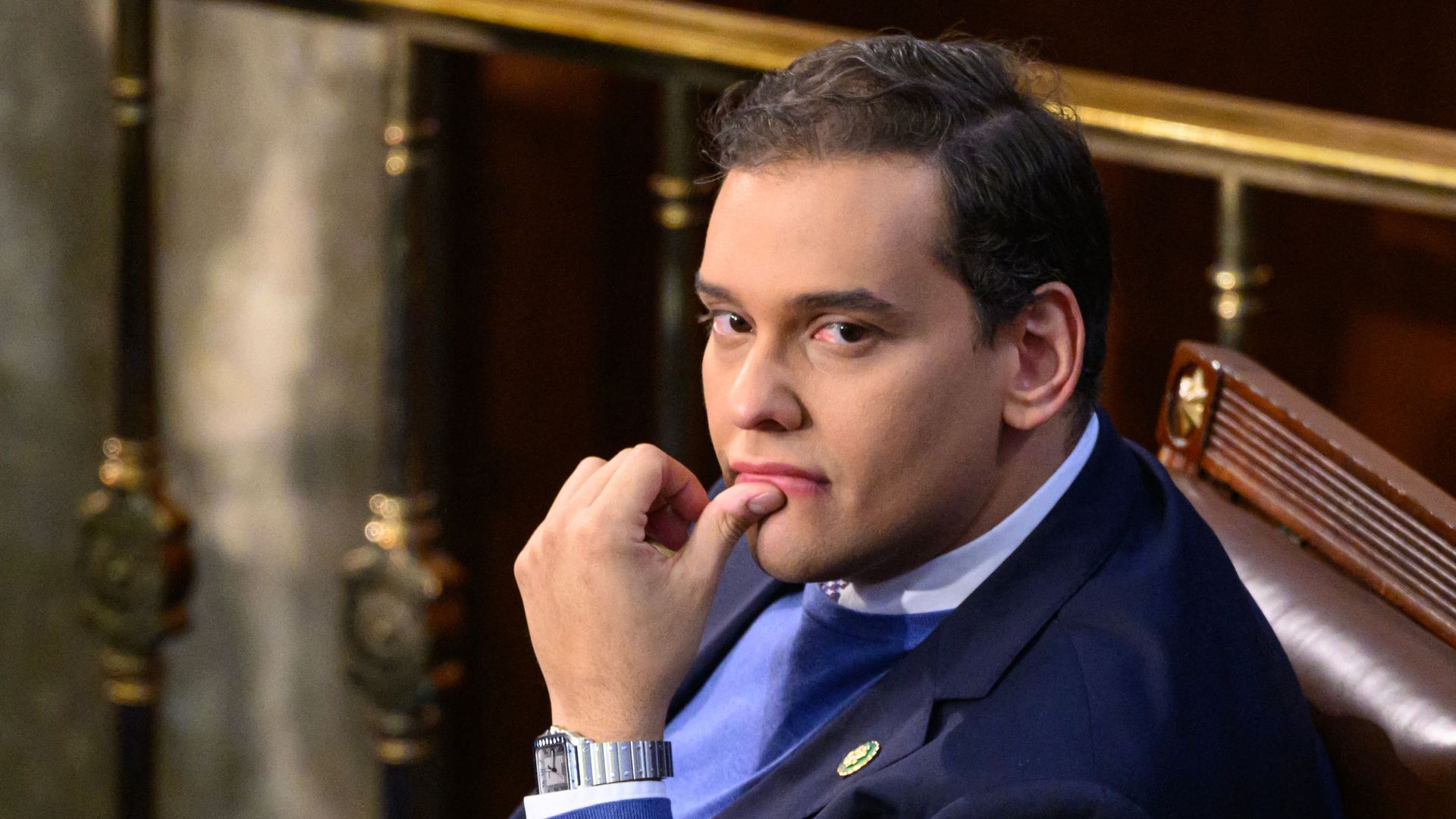 House Speaker Kevin McCarthy (R-Calif.) on Tuesday said Rep. George Santos (R-N.Y.) will be removed from Congress if the House Ethics Committee finds he broke the law.
Why it matters: It's the closest McCarthy has come to outlining potential consequences for the Long Island freshman amid a battery of investigations into revelations he fabricated huge swaths of his resume.
In addition to the internal House Ethics probe, federal, state and local investigators are also probing various elements of the resume scandal for potential law-breaking.
What he's saying: "If for some way when we go through Ethics and he has broken the law, then we will remove him," McCarthy told reporters at a press conference outside his Capitol office on Tuesday.
Still, McCarthy said he will protect his embattled colleague for the moment. "You know why I'm standing by him? Because his constituents voted for him," he said.
"I do not have the power, simply because I disagree with somebody on what they have said, that I will remove them from elected office."
Go deeper