Newsrooms reckon with AI following CNET saga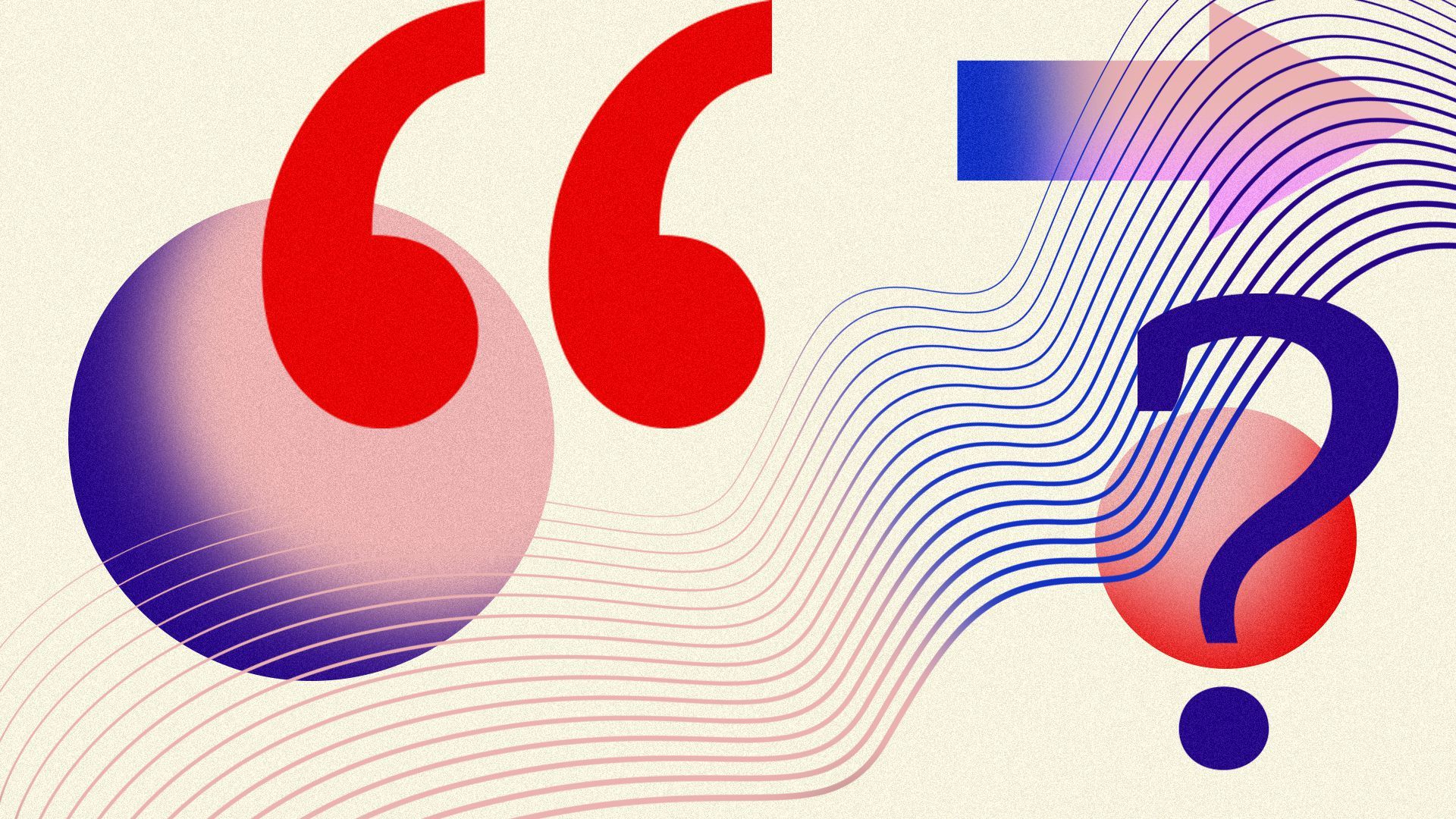 The rise of generative AI tools like ChatGPT, Dall-E and Stable Diffusion is forcing journalists to reckon with ways automation could improve their jobs, or displace them.
The big picture: For years, automation was perceived as a threat mostly to physical labor and operations work, not creative types, but the latest wave of AI has flipped that script.
Why it matters: Artificial intelligence has proven helpful in automating menial news-gathering tasks, like aggregating data, but there's a growing concern that an over-dependence on it could weaken journalistic standards if newsrooms aren't careful.
Driving the news: CNET last week said it will pause an AI publishing experiment after being called out for inaccuracies in articles it has posted that were written by AI tools.
CNET and its sister company Bankrate, a personal finance website, both stopped publishing AI-generated stories last week, Futurism reported, after quietly publishing dozens of explainers and list articles.
While both sites included disclosures on their AI-generated stories, CNET leaders suggested on a staff call that they could've been more transparent in explaining the project, per The Verge.
State of play: Newsrooms have been using automation for years to strengthen their journalism and free up time for strategic functions that require more human judgment, like investigative reporting.
Yes, but: Now that the technology has become so advanced and accessible, it's become harder for newsrooms to draw the line between leveraging AI and over-relying on it.
"[N]ot all content is equal, so the impact will not be equal," said Eddie Kim, founder and CEO of Memo, a company that uses AI to analyze new articles.
"For example, publishers who create content at scale for the sole purpose of SEO capture will be at greater risk of AI disruption. Content that is evergreen and informational will also be at risk," Kim said.
"I do think that the less crucial to our democracy, the less politically sensitive, the less divisive the topic of news, the more you can afford to try something," said Ariane Bernard, a media product expert who leads the Smart Data Initiative at the International News Media Association.
"There's not as much at stake," she added, offering sites that are experimenting with automating recipes as an example.
Between the lines: For many news brands, using AI to write stories would not be worth the risk to reader trust.
"The ability to audit how the AI did what it did is very thin, and that's always going to be a concern for the news industry," Bernard said.
"We will never have an article written by a machine," said Neil Vogel, CEO of Dotdash Meredith, one of the largest print and digital publishers in the country and a rival to CNET parent Red Ventures.
"We're not denialists," Vogel told Axios in an interview Monday. "We actually think it's an incredible opportunity for us," he added, noting that the company has already begun to bake AI into many of its workflows, like sourcing images.
Be smart: Journalism has faced technological disruption for years, and while some brands have struggled to figure out their business models in the wake of those changes, others have relied on their authority and trust to carry them through.
"[T]he power of many editorial publishers will endure," Kim said, noting the scarcity of thoughtful judgment and curation in today's bloated information ecosystem. "This has parallels to the great promise of blogging forever disrupting journalism that never came to fruition," he added.
The bottom line: "I think the anxiety of our profession, over whether the news industry is going to support as many people in the future, is a big part of how we express our concerns about any form of automated anything," said Bernard.
Go deeper:
How ChatGPT became the next big thing
Why Microsoft is betting big on ChatGPT
Go deeper