Exclusive: AP goes after ads with website redesign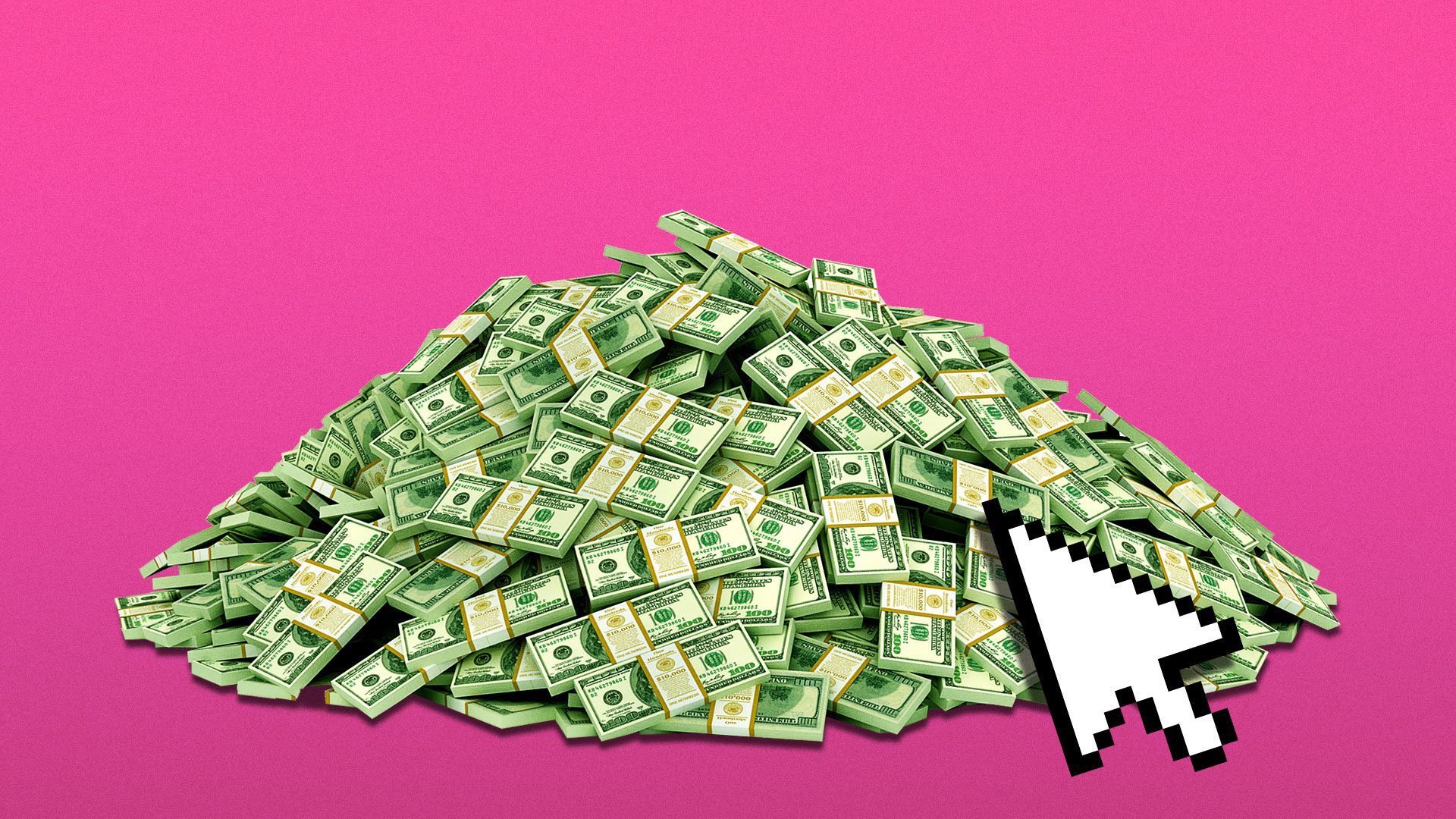 The Associated Press has hired a new leader to oversee the development of its digital presence as it looks to bolster its consumer traffic and make advertising a more substantial part of its revenue stream, its executive editor Julie Pace and chief revenue officer Kristin Heitmann told Axios.
Why it matters: "Most people interact with our content through other news organizations, and that's the core of our business," Pace said. But furthering AP's direct relationship with consumers through digital products presents an enormous growth opportunity, she added.
By the numbers: The nonprofit news agency makes the vast majority of its revenue (82%) from licensing its stories to other newsrooms. Less than 10% today comes from advertising.
"Global digital advertising revenue has grown substantially in recent years, and projections show that — despite recent pressures — digital advertising will dominate in the future," Heitmann said. "Our customers already generate income this way, and so must we."
Driving the news: The company has brought on Saeed Ahmed, previously with the BBC, to serve as vice president of digital platforms, a new job "aimed at trying to improve and modernize" AP's direct relationship with its audiences, Pace said.
Ahmed will be responsible for making the company's consumer-facing channels, including its website, app and social media accounts, more engaging.
"We're trying to make sure that people understand and can interact with that broad set of content that we have," Pace said.
Much of that effort will include thinking about ways the company can better package and present its content, including its visual journalism, on its website.
Ahmed will hire new roles to bolster AP's digital team while working across the company to better prioritize digital engagement writ large.
Be smart: The 177-year-old newswire began investing in building its own direct audience about 10 years ago, but it's now starting to think strategically about how to monetize it.
The company plans to redo its website later this year, hoping to drive more page views and time spent on its site, Heitmann said.
"Increasing traffic will certainly be something we look at as we build out the new site," she added.
In addition to a better editorial product experience, AP has also begun to hire business-side roles to bolster its ad product.
The bottom line: "We are a news organization that has traditionally lived in one space, which is the content licensing space," Pace said.
"Now, we also want to take part in what I think a lot of the rest of the industry has already done, which is the digital advertising revenue stream. We have not taken advantage of that. This is our step forward into that space."
Go deeper