The Fed is sounding more optimistic about inflation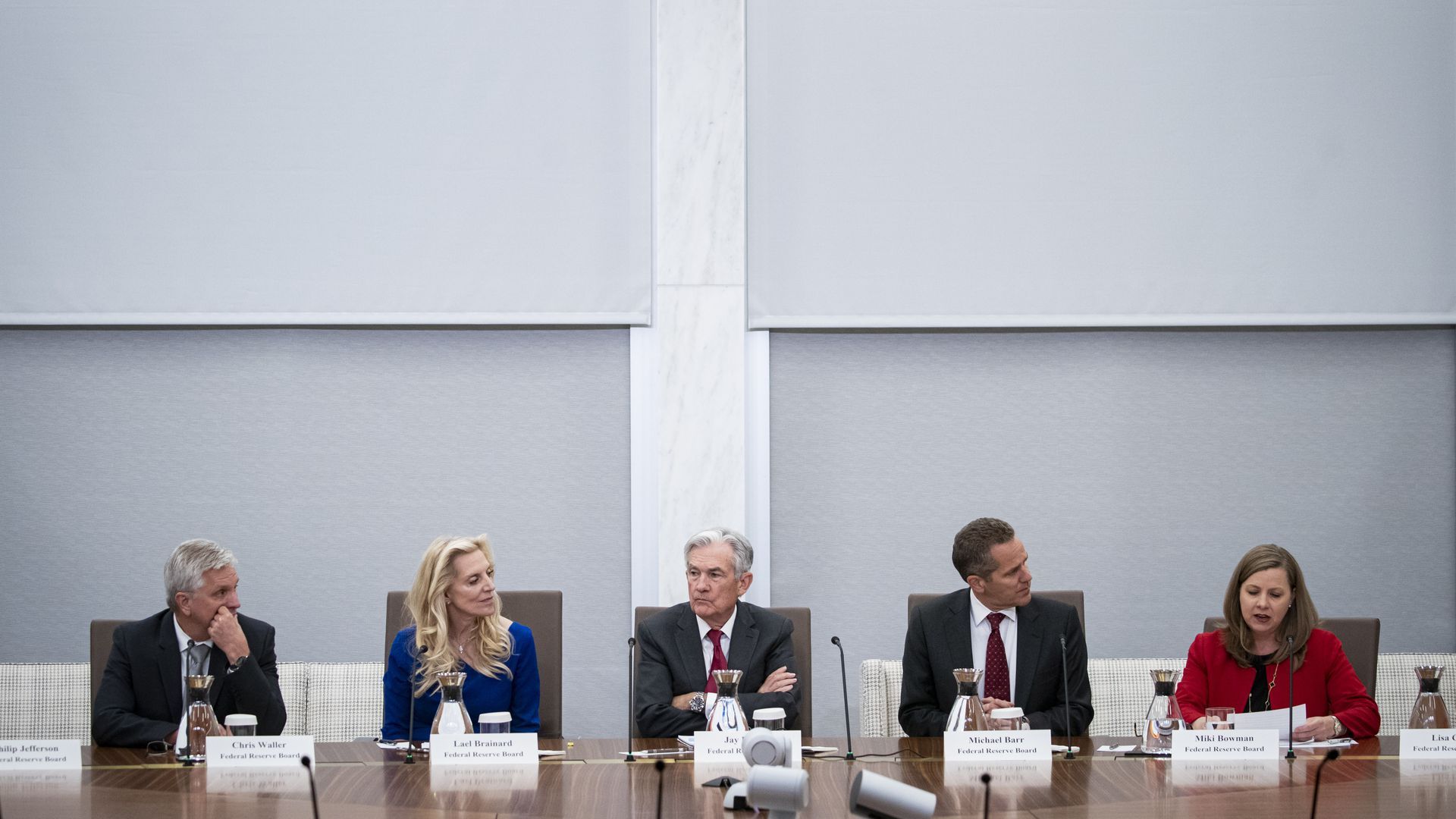 In the second half of last year, Fed communications had the tone of a stern parent punishing a wayward child. "This is going to be painful, we hate to have to do this, but it's for your own good."
But something is shifting in these early days of 2023, with top officials at the central bank sounding, dare we say, a bit optimistic that they can vanquish inflation without Americans experiencing too much economic pain.
Why it matters: The Fed is likely to raise interest rates by a quarter-percentage point at its meeting next week, but appears set to wind down its campaign of rate hikes before much longer, assuming inflation cooperates.
The focus is on whether recent progress proves lasting, and not causing more economic distress for its own sake.
What they're saying: In a Friday speech titled "The Case for Cautious Optimism," Fed governor Christopher Waller said that while there are reasons to be cautious about the recent good news, "it is good news."
"Six months ago, when inflation was escalating and economic output had flattened, I argued that a soft landing was still possible — that it was quite plausible to make progress on inflation without seriously damaging the labor market," Waller said.
"So far, we have managed to do so, and I remain optimistic that this progress can continue," he added.
While Waller is not part of the Fed's leadership troika (chair Jerome Powell, vice chair Lael Brainard, and New York Fed president John Williams), his speeches last year were a good guide to where the Fed was heading.
Meanwhile, Brainard argued in a speech on Thursday that "wages do not appear to be driving inflation in a 1970s-style wage–price spiral." She noted inflation-adjusted pay hikes for low-wage workers have been offset by a drop in real wages for higher earners.
She also suggested the spike in business profit margins that coincided with the inflation surge could reverse in coming months.
"Retail markups in a number of sectors have seen material increases in what could be described as a price–price spiral," Brainard said. "The compression of these markups as supply constraints ease, inventories rise, and demand cools could contribute to disinflationary pressures."
Yes, but: Fed leaders are attuned to the risk that low core inflation in the fourth quarter of 2022 could be a false dawn, as was the case in summer of 2021. "We do not want to be head-faked," Waller said.
Go deeper