Activist investor Elliott sets its sights on Salesforce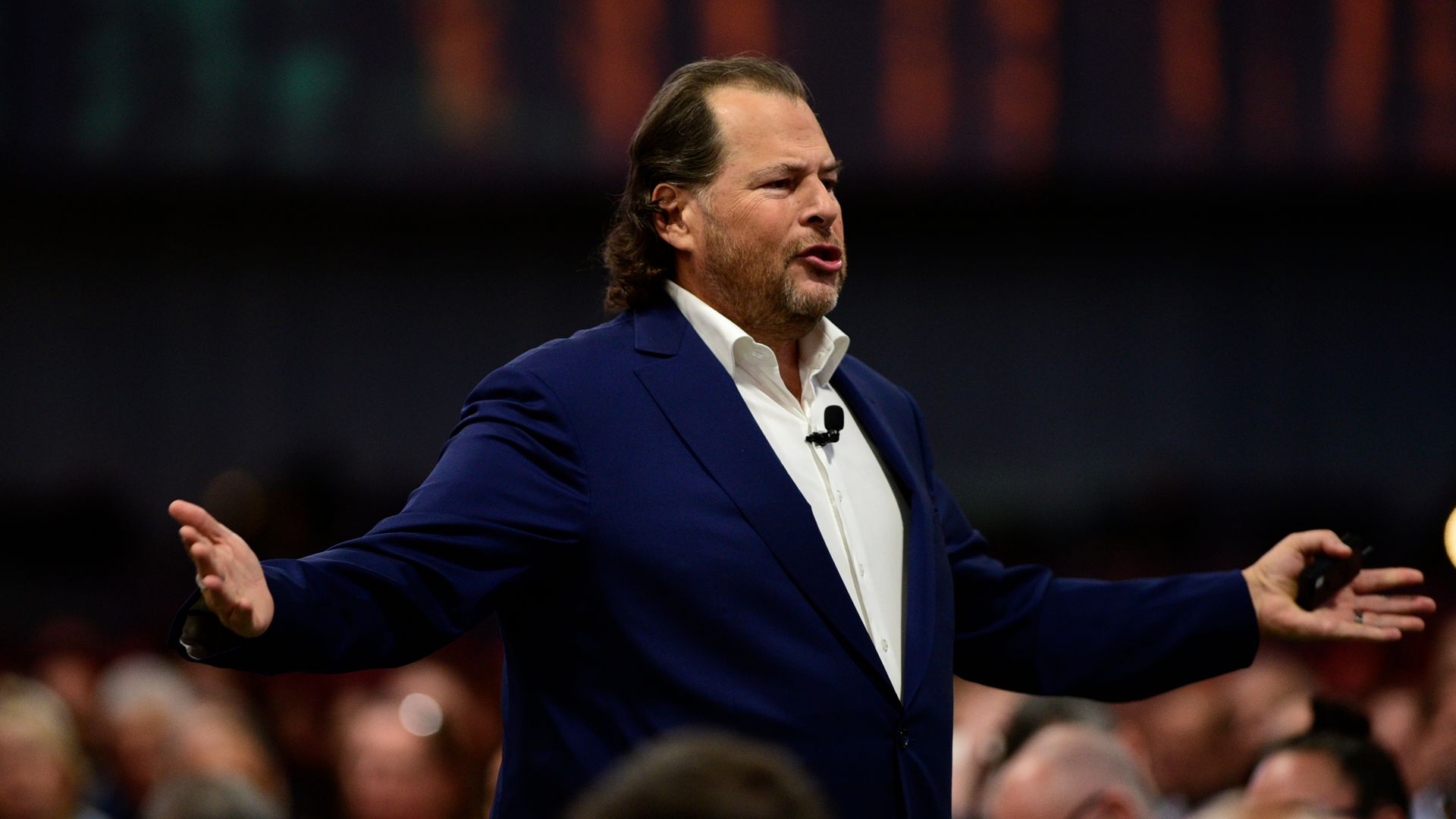 Activist investor Elliott Management has built a multi-billion dollar position in cloud software giant Salesforce, as first reported by the Wall Street Journal and confirmed by Axios with a source close to the situation.
Why it matters: Elliott typically wants substantial change at the companies it targets, and it almost always gets what it wants.
One recent high-profile example was Twitter, where Elliott wanted to oust Jack Dorsey as CEO.
Other major tech companies with which Elliott has been involved include Pinterest, Citrix and AT&T.
The big picture: Salesforce is the world's largest software-as-a-service (SaaS) company, but has seen its stock price sink by around 50% since its November 2021 high-water mark.
Recent challenges have included slowed growth, major layoffs and the departure of co-CEO Bret Taylor.
Taylor is the second Salesforce co-CEO to leave, after not quite meshing with company founder Marc Benioff. He also was the driving force behind major Salesforce acquistions like Slack and Tableau, where cultural integration proved challenging.
What they're saying: Elliott had yet to publicize details of its intentions, but managing partner Jesse Cohn did provide the following statement:
"Salesforce is one of the preeminent software companies in the world, and having followed the company for nearly two decades, we have developed a deep respect for Marc Benioff and what he has built. We look forward to working constructively with Salesforce to realize the value befitting a company of its stature."
Salesforce did not immediately return Axios' request for comment. [Update: On Monday afternoon, Salesforce declined comment via a spokesperson.]
Thought bubble: There are just a few companies large enough to even attempt a takeover of Salesforce, and they'd all face severe antitrust scrutiny. But that doesn't mean they won't try, now that Elliott is in the picture.
Go deeper