Updated Jan 19, 2023 -

World
New Zealand's Jacinda Ardern to step down as prime minister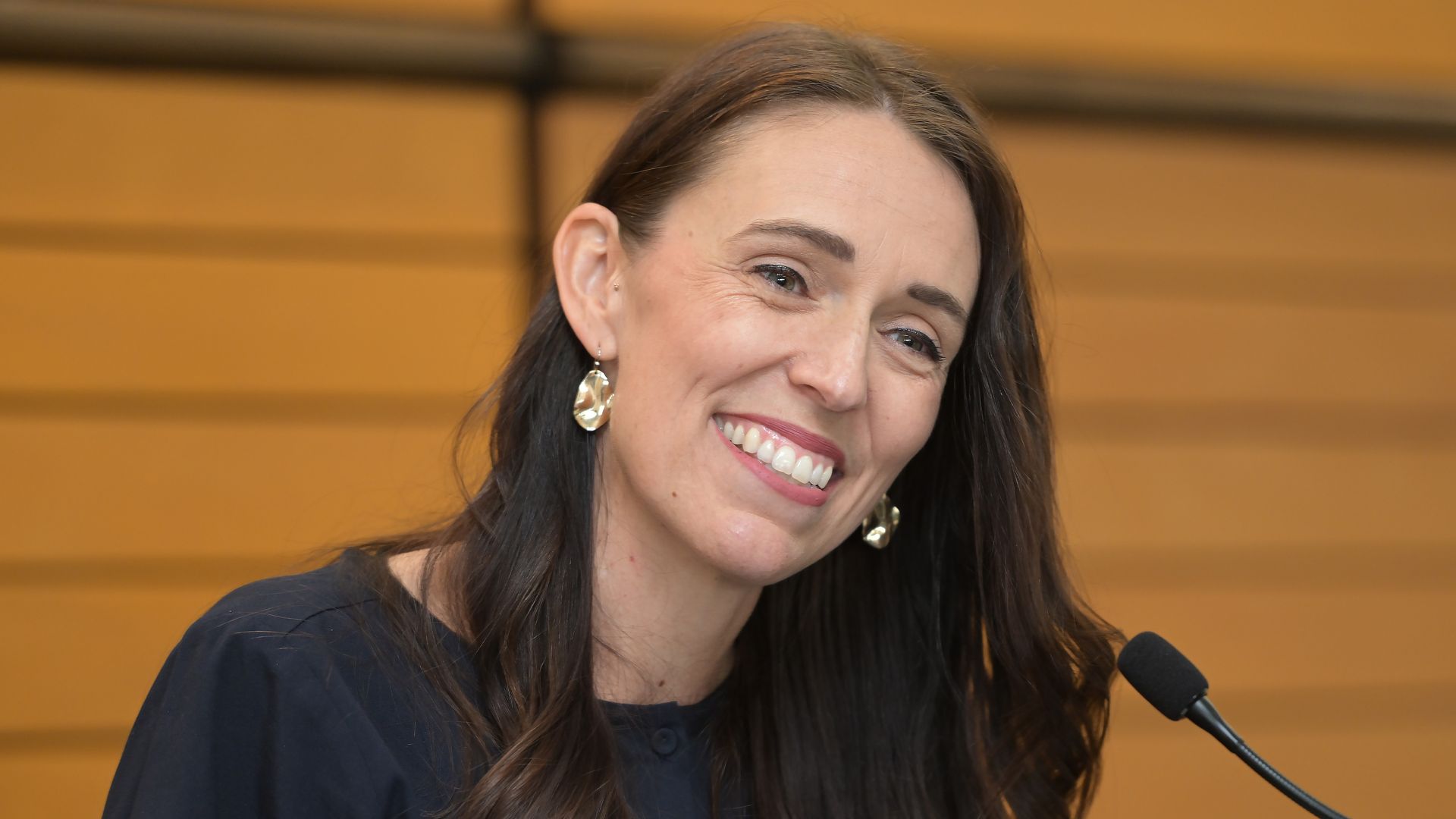 New Zealand Prime Minister Jacinda Ardern will step down as leader on Feb. 7 and the country will hold an election on Oct. 14, she abruptly announced on Thursday.
Why it matters: Ardern rose to global prominence for her response to the country's worst mass shooting, the 2019 terrorist attack on two Christchurch mosques, after which she led Parliament in passing sweeping gun control measures. She was praised for her leadership during the early stages of the COVID-19 pandemic.
Yes, but: While her popularity has waned, Ardern has consistently remained the country's preferred prime minister in polling against National leader Christopher Luxon.
Of note: She became a target of fringe conspiracy theory groups after implementing some of the world's toughest COVID restrictions and introduced a major vaccination drive to get 90% of eligible New Zealanders vaccinated against the virus, which included vaccine mandates that have since lifted.
What she's saying: "Being prime minister has been the greatest honour of my life and I want to thank New Zealanders for the enormous privilege of leading the country for the last five and a half years," said Ardern, who confirmed she would not seek re-election.
"With holding such a privileged role comes responsibility, including the responsibility to know when you're the right person to lead, and also when you're not," she continued.
"You cannot and should not do the job unless you have a full tank, plus a bit in reserve for those unplanned and unexpected challenges that inevitably come along. Having reflected over summer I know I no longer have that bit extra in the tank to do the job justice. It's that simple," Ardern added.
"I hope I leave New Zealanders with a belief that you can be kind, but strong, empathetic but decisive, optimistic but focused. And that you can be your own kind of leader — one who knows when it's time to go."
What's next: The Labour caucus will vote for a new leader this Sunday. If no candidate receives two-thirds support, the leadership contest will go to the wider Labour membership. Ardern has recommended the process conclude by Feb. 7 and she plans to remain a member of Parliament until April.
The prime minister said in a Facebook post later Thursday she had no plans beyond that and was "looking forward to spending time with my family again," whom she said had arguably sacrificed the most since she became prime minister in 2017.
"And so to Neve, mum is looking forward to being there when you start school this year," she said of her 4-year-old daughter. "And to Clarke, let's finally get married."
Flashback: Ardern and her fishing show host partner, Clarke Gayford, in January 2022 canceled their planned wedding due to COVID restrictions.
More from Axios:
Editor's note: This article has been updated with additional details throughout.
Go deeper