Scoop: Rosen tells Israel she doesn't want to meet with members of 2 far-right parties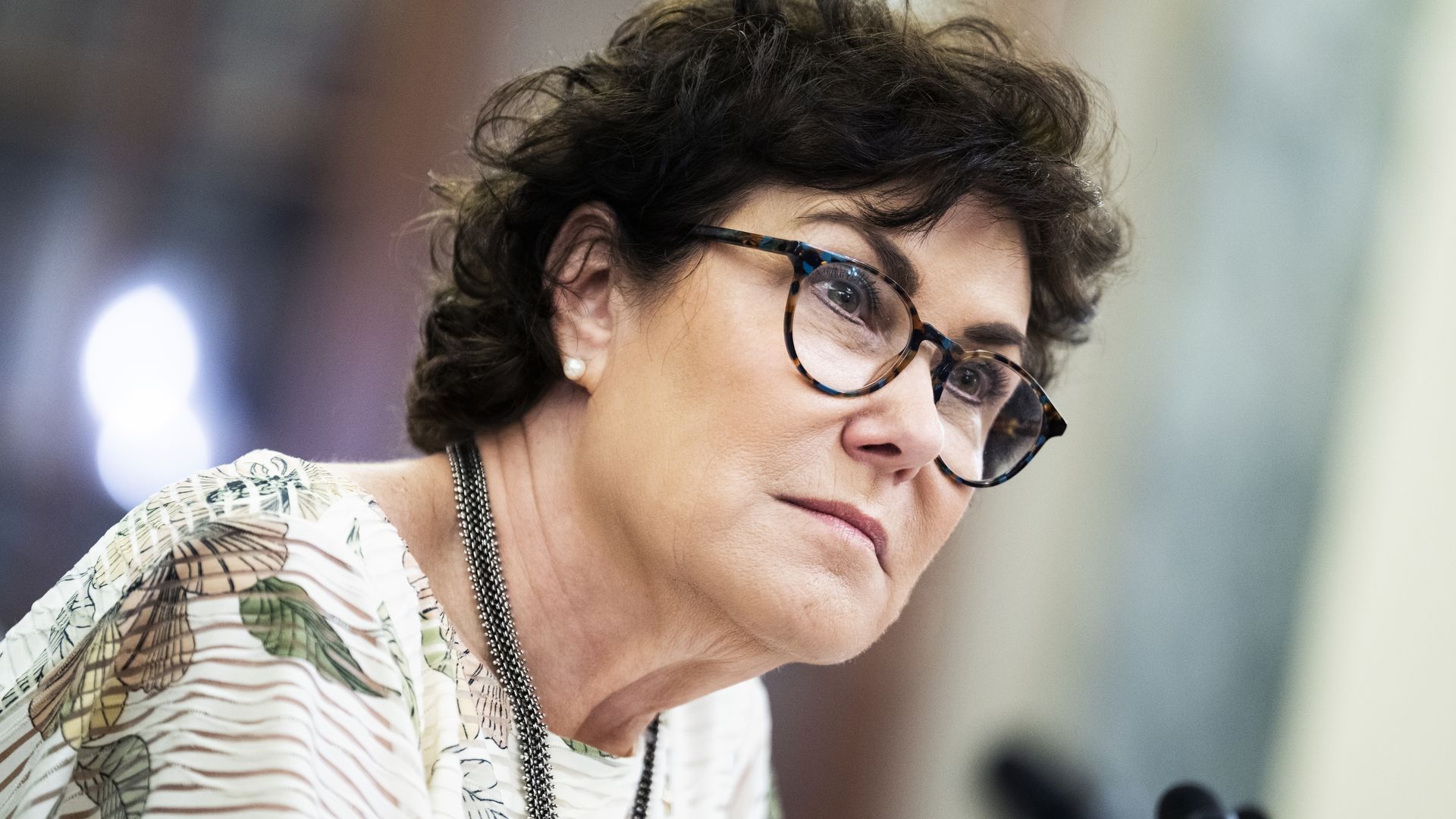 U.S. Sen. Jacky Rosen (D-Nev.) told the Israeli government she doesn't want the bipartisan Senate delegation she is leading to Israel this week to meet with any members of two Israeli far-right parties that are in the government coalition, according to two Israeli officials and a source close to the senator.
Why it matters: Prime Minister Benjamin Netanyahu is leading the most right-wing and religious government Israel has had since its establishment, with Itmar Ben-Gvir and Bezalel Smotrich — two far-right politicians known for racist and Jewish supremacist rhetoric — serving as senior ministers.
Ben-Gvir's Jewish Power party and Smotrich's Religious Zionism party together hold 15 seats in the Knesset and are key members of Netanyahu's coalition.
Driving the news: The delegation, which Rosen is leading with Sen. James Lankford (R-Okla.), is made up of lawmakers who are part of the Abraham Accords Caucus — a group formed to support and expand the normalization agreements, brokered by the Trump administration, between Israel and several Arab countries.
Israel is the last stop on the delegation's trip to the region, which also included visits to Morrocco, the United Arab Emirates and Bahrain. Sens. Kirsten Gillibrand (D-NY), Michael Bennet (D-Colo.), Dan Sullivan (R-Alaska), Mark Kelly (D-Ariz.), and Ted Budd (R-NC) are also part of the delegation.
The Israeli visit is expected to include meetings with Netanyahu, Knesset Speaker Amir Ohana and other Israeli officials and lawmakers.
Behind the scenes: Israeli officials told Axios that ahead of the trip, Rosen and her team made it clear they do not want members of Ben-Gvir's Jewish Power or Smotrich's Religious Zionism parties to attend any of their meetings, especially those in the Knesset.
"It was Sen. Rosen's request to not meet with members of the two far-right parties," a source close to Rosen told Axios.
Israeli Foreign Ministry officials told Axios the delegation is not scheduled to meet any members of the far-right parties.
State of play: Ben-Gvir, an ultranationalist, is serving as the Netanyahu government's national security minister. He was convicted in 2007 of supporting a terror organization and inciting racism.
Smotrich, a radical right-wing politician who has also expressed anti-LGBTQ views, is serving as the finance minister and as a Defence Ministry minister in charge of civilian affairs in the occupied West Bank.
The big picture: U.S. officials and others had previously expressed concern about Netanyahu's inclusion of Ben-Gvir and Smotrich in his coalition.
Several weeks before the November Israeli elections, a Senate bipartisan delegation led by Sen. Bob Menendez (D-N.J.) and Sen. Lindsey Graham (R-SC) met with Netanyahu in Jerusalem.
Menendez warned Netanyahu that forming a government with the far-right parties could harm U.S.-Israel bilateral relations.
Go deeper