Exclusive: Robinhood launching new media arm led by Joshua Topolsky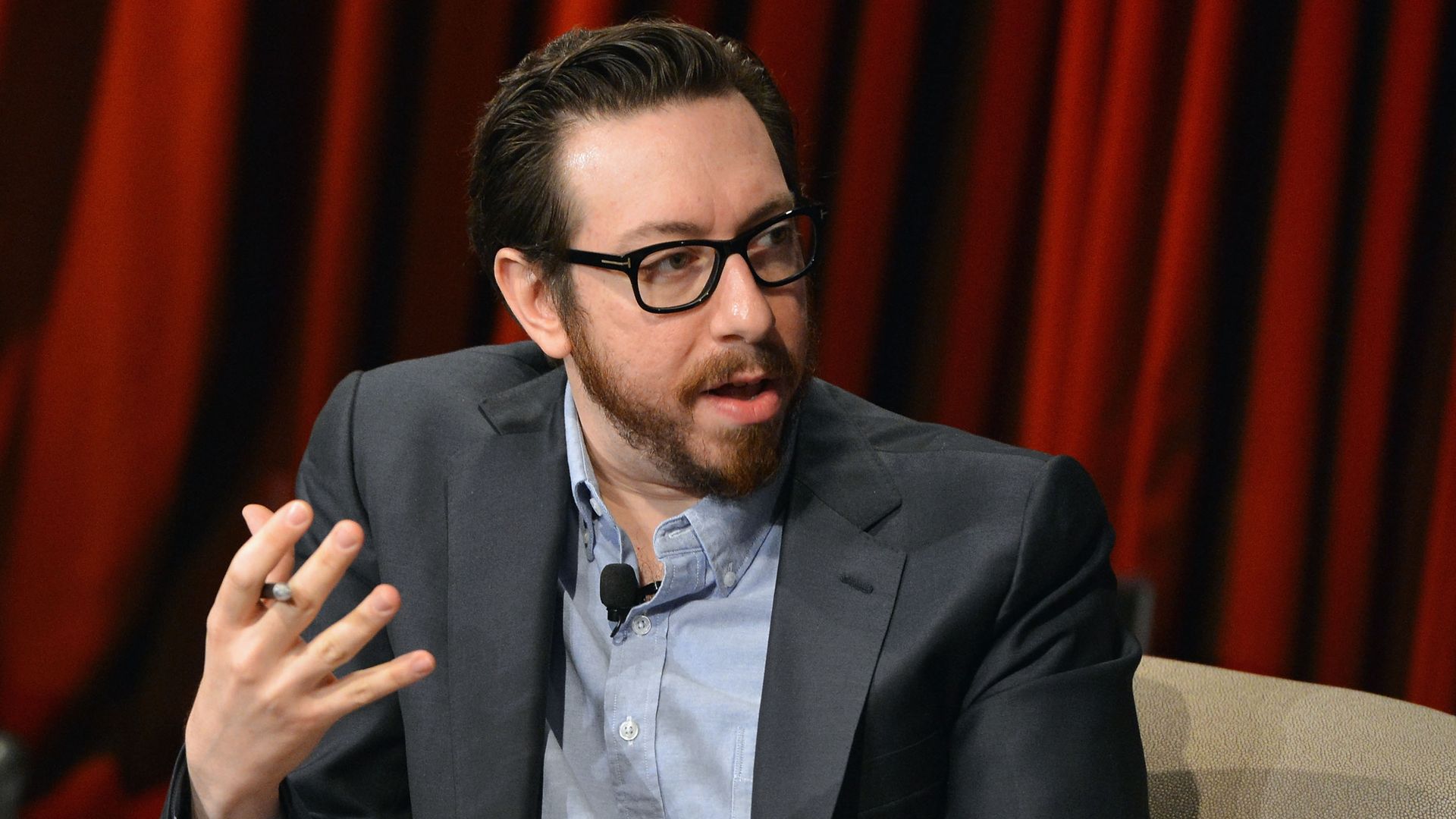 Retail trading platform Robinhood is launching an independent media brand called Sherwood that will be led by veteran tech editor and media entrepreneur Joshua Topolsky.
Why it matters: The entity will build on the success of Robinhood's popular daily markets newsletter, Snacks, and will serve as a branding and customer acquisition tool.
Driving the news: Sherwood Media has been set up as an independent LLC that will exist as a subsidiary of Robinhood, in part to ensure that the content produced within Sherwood remains editorially independent.
How it works: Robinhood will support the creation of the outlet to start, but Topolsky plans to create commercial opportunities for the editorial products he's building.
The outlet will become the new home to Snacks, which boasts tens of millions of email subscribers, and other new products that will cover the culture of money and related topics, such as cryptocurrency, technology and geopolitics, Topolsky said.
To start, Sherwood will focus on original reporting and analysis across newsletters, social media, its own website and events. It plans to later explore other types of media, including video and podcasts.
"It's a significant, long-term investment," Topolsky said when asked about Robinhood's commitment to the new outlet. There are "a lot of resources being dedicated to this project."
Topolsky plans to hire dozens of employees this year, including reporters, editors and social media content creators.
In addition to Snacks, he hopes to launch new newsletter products across specific verticals related to business and finance.
One idea he's considering is creating specific newsletters that cover high-profile companies, such as Tesla or Disney.
Between the lines: As editor-in-chief and president of Sherwood Media, Topolsky will be tasked with overseeing the entire operation, including product development and the hiring of editorial and sales talent, he told Axios.
Prior to the creation of Sherwood, Robinhood didn't make any efforts to monetize Snacks. Now, Sherwood is planning to offer exclusive advertising opportunities around its products, beginning with Snacks.
Catch up quick: Robinhood's first foray into media was in 2019, when it bought MarketSnacks, a podcast and newsletter company that was home to Robinhood's current Snacks newsletter.
The duo behind MarketSnacks spun out the Snacks podcast program last year, but Robinhood serves as the podcast's exclusive sponsor.
Topolsky is the co-founder and former editor-in-chief of The Verge, a technology news site owned by Vox Media. He was also the chief digital content officer of Bloomberg Media, the editor-in-chief of consumer tech site Engadget, and the founder of the technology news site The Outline.
Be smart: Prior to the creation of Sherwood, Snacks didn't cover news about Robinhood "to avoid any real or perceived conflict of interest."
But now, Topolsky said, Sherwood and Snacks will cover Robinhood "where and when it makes sense, with disclosures obviously."
The big picture: Media is increasingly being used as a powerful customer acquisition and branding tool for big consumer trading platforms.
Penn Entertainment, a casino operator, acquired Barstool Sports to lure sports bettors. HubSpot, a publicly traded sales and marketing software company, acquired The Hustle, an email newsletter and content company targeted at entrepreneurs and small business owners.
Topolsky likened Sherwood to the media arm of Bloomberg LP, a financial software company owned by Michael Bloomberg. Bloomberg Media is supported by Bloomberg LP but operates independently.
"Robinhood essentially has created like a 'Terminal' for everybody," Topolsky said. News and information "can be a great value add."
What to watch: Other media companies are eyeing ways to create a media brand that could complement a retail trading platform.
Executives at Yahoo, for example, are planning to build a retail trading platform within Yahoo Finance that would allow retail traders to leverage Yahoo Finance's data as part of a full suite of end-to-end trading tools.
Go deeper