EV chargers are easier to find in white, wealthy neighborhoods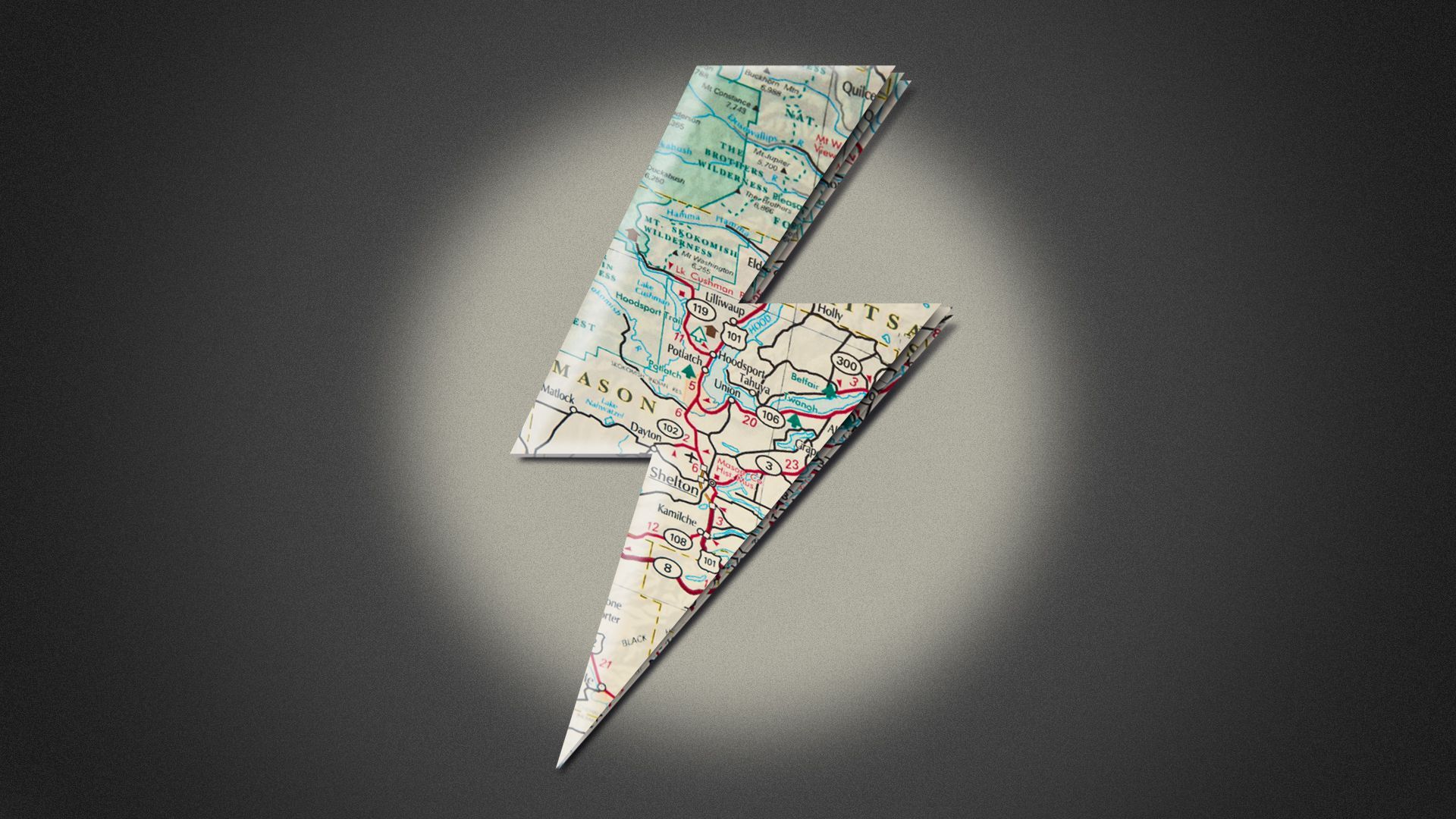 Electric vehicle (EV) chargers are easier to find in whiter, wealthier neighborhoods nationwide, an Axios analysis finds.
Why it matters: Automakers and lawmakers are pushing EVs as a cleaner alternative to traditional cars.
Yet charging infrastructure inequities threaten to limit who gets to enjoy the benefits of the generational transition away from internal-combustion engines, such as cleaner air and lower long-term costs.
Concerns over charging access is one of the biggest holdups preventing more car buyers from going electric — along with high EV prices.
By the numbers: Majority-white tracts are about 1.4 times as likely as majority-non-white tracts to have a charger, while tracts with chargers are about 1.14 times as wealthy as those without them, according to our analysis of the 35 U.S. cities with the highest share of EV sales nationwide.
Racial disparities around charging access are particularly pronounced in certain cities and metro areas.
In Philadelphia, for example, majority-white tracts are 3.9 times as likely to have a charging station. In Chicago, they're 2.8 times as likely, and in New York, they're 2.6 times as likely.
In each of those cities, majority-white tracts are about as likely to have a gas station as majority-non-white tracts.
Yes, but: Charging inequities are less pronounced elsewhere.
In San Francisco (a major hub for EV ownership), Dallas and Portland, Oregon, for instance, chargers are about as common in majority-white tracts as they are in other neighborhoods.
Methodology: Our analysis relied upon EV market share data from S&P Global Mobility and charger location information from the U.S. Department of Energy.
Reality check: Charging is only one roadblock when it comes to electric car equity.
Price is also a major concern. The average EV sold for $61,448 in December, according to Kelley Blue Book, putting them outside many car buyers' budgets — though they're generally cheaper to operate over the long run and government incentives can reduce out-of-pocket costs.
The used car market is growing, but still limited.
What to watch: The federal government is aiming to curtail some of these inequities under a program that pumps $5 billion into a nationwide EV charging network and provides another $2.5 billion in grants for "community-based" charging infrastructure.
The Biden administration says 40% of the benefits of these investments are supposed to go to "disadvantaged communities" — by providing jobs, cleaner air and, hopefully, more chargers.
Go deeper