WWE: Media's hottest drama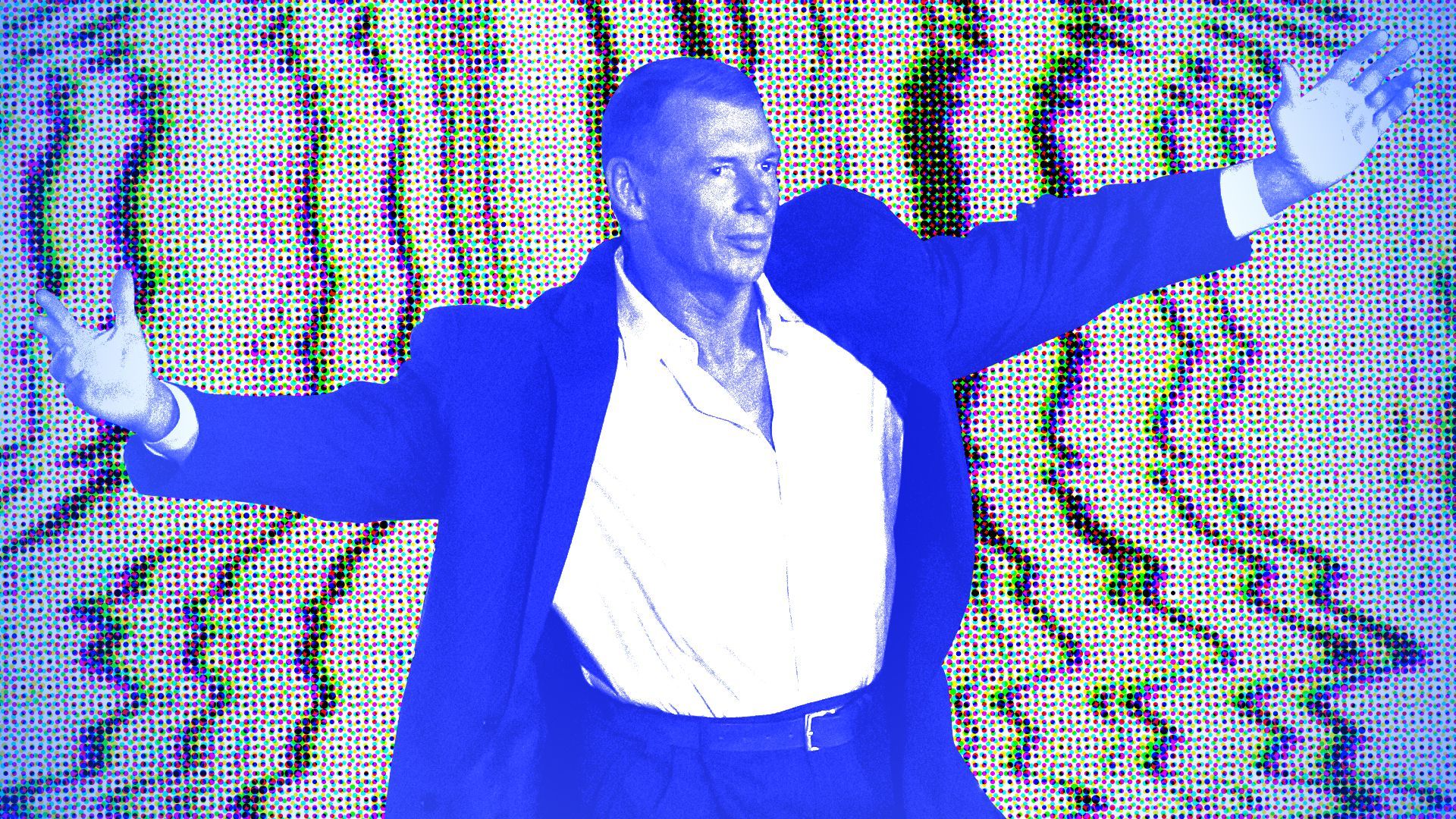 Move over Elon. Vince McMahon's sudden and chaotic return to the WWE following his disgraced exit last year is setting up to be media's juiciest story of 2023 — and we're not even two weeks into the new year.
Why it matters: WWE enjoyed one of the most successful runs on Wall Street last year, in part because investors saw McMahon's exit as a takeover opportunity. In returning to negotiate WWE's sale on his own terms, McMahon has crafted a storyline worthy of the company's flagship Wrestlemania or Smackdown events.
State of play: Just days after announcing his return, McMahon's daughter, Stephanie McMahon, resigned as co-CEO and chairman of the board of WWE, leaving former talent agency exec Nick Khan as the sole CEO.
McMahon, who was simultaneously named chairman of the board, had said just days before that "WWE has an exceptional management team in place, and I do not intend for my return to have any impact on their roles, duties or responsibilities."
Sources told Axios that Stephanie McMahon and her husband Paul "Triple H" Levesque, the company's chief content officer and a retired professional wrestler, had opposed a sale.
Zoom in: As controlling shareholder of the company, McMahon was able to elect himself as chairman through a written consent order. In doing so, he also appointed former WWE co-presidents Michelle Wilson and George Barrios to the board.
Adding to the shakeup, WWE said directors JoEllen Lyons Dillon, Jeffrey Speed and Alan Wexler were ousted from WWE's board.
Moments later, the company issued a press release saying two more board members, Ignace Lahoud and Man Jit Singh, resigned effective immediately.
Catch up quick: Stephanie McMahon was elevated to co-CEO alongside WWE president Nick Khan after her father's tumultuous exit last year.
McMahon announced his retirement last summer just weeks after the Wall Street Journal first reported that McMahon had secretly paid off a former employee with whom he allegedly had an affair.
After a months-long investigation into alleged misconduct by McMahon, the WWE eventually concluded that he made nearly $20 million of previously undisclosed payments, most of which went toward settling sexual misconduct claims.
Be smart: Even during his brief exodus from the company he ran for four decades, McMahon held all the power as WWE's controlling shareholder.
No deal was ever going to happen without his blessing, and his comeback — while tumultuous — has been well-received by Wall Street.
WWE's stock has jumped more than 20% since McMahon's return, pushing the company's market cap to over $6.6 billion, up from roughly $4 billion just a few years ago.
What to watch: Rumors are swirling over who will jump in to buy the company.
Axios has previously reported that potential buyers for WWE include Comcast, Disney, Amazon and even Apple.
Unconfirmed reports had already begun to circulate that the company reached a deal to be acquired by Saudi Arabia's Public Investment Fund (PIF), the region's sovereign wealth fund. At least one reporter batted that rumor down, and earlier posts from a journalist discussing the news were deleted.
Further reading:
Go deeper