Scoop: White House narrowing executive order on China investments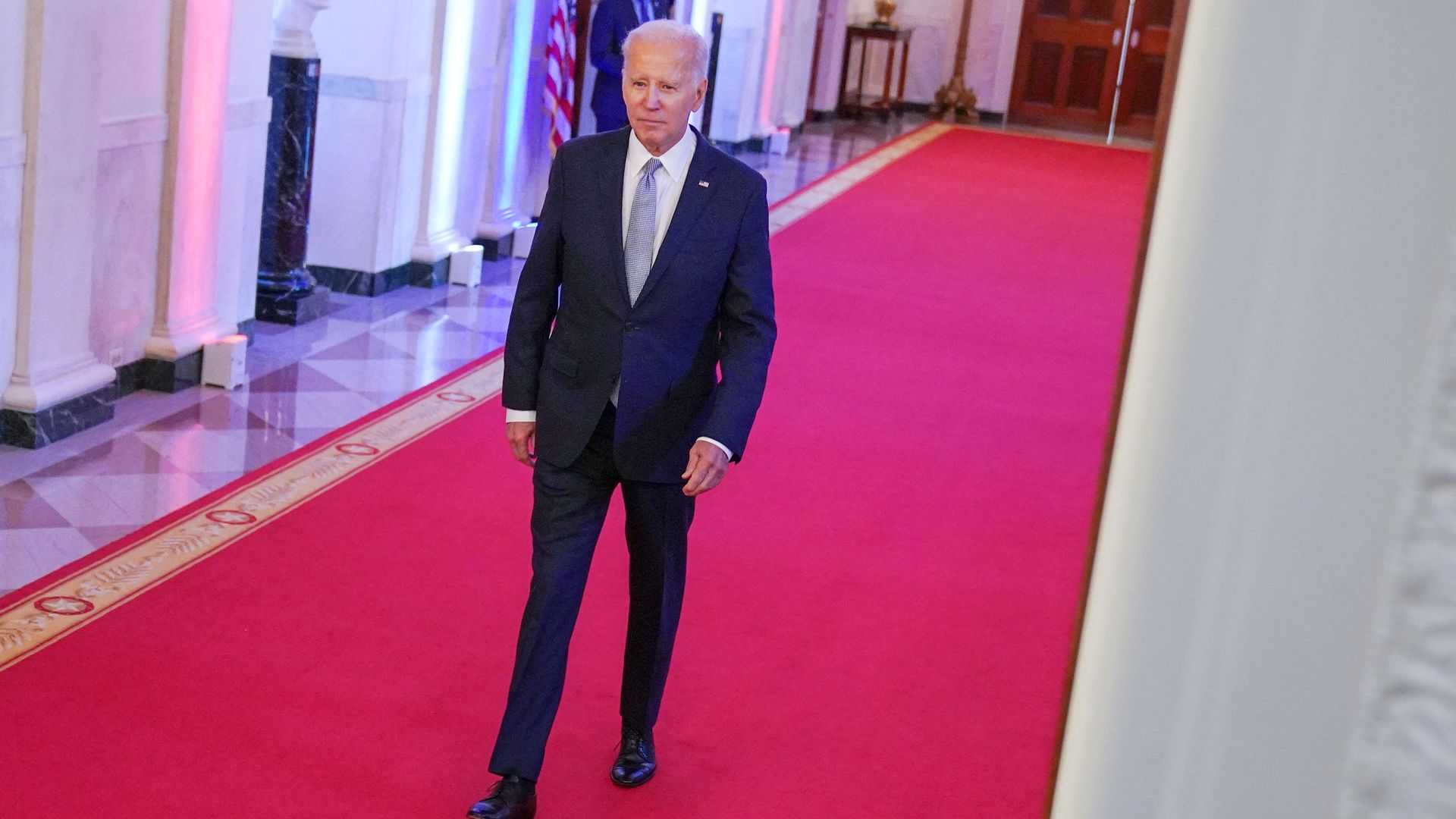 The Biden administration is leaning toward making its executive order on U.S. investments in China more focused and targeted than some of the earlier suggestions, Axios has learned.
Why it matters: Imposing new controls on U.S. companies and investors looking to develop and support Chinese projects will mark another escalation in the U.S.-China relationship.
Administration officials also want to ensure that allies are fully consulted, which may mean that a final executive order is several months away.
The goal is for the executive order to serve as a cornerstone for any future regulations on outbound transactions.
Driving the news: National Security Adviser Jake Sullivan held a meeting with key Cabinet secretaries in mid-December on how to improve the draft executive order.
Treasury Secretary Janet Yellen asked for more time to work through some of the potential implications with partners and allies.
Treasury officials have been soliciting feedback from think tanks, as well as the private sector in the financial services industry, Semafor reported in December.
Those conversations are part of a broader administration outreach effort to gather input from stakeholders, lawmakers and subject matter experts, officials told Axios.
The intrigue: Officials are unlikely to unveil the new executive order before Secretary of State Tony Blinken makes his first visit to China, currently pencilled in for February.
But a U.S. official stressed that Blinken's trip and this potential executive action are not related.
What we're watching: While the final language hasn't been approved, it appears that the executive order will focus more on quantum computing, artificial intelligence and semiconductors and not include biotechnology or battery technology.
The big picture: Russia's war in Ukraine, the pandemic-induced supply chain disruptions, and China's more aggressive behavior in the Western Pacific has led to a new bipartisan consensus that the U.S. should do more to choke off China's military – and technological – growth.
The Biden administration has taken several explicit steps to check Chinese ambitions in artificial intelligence and quantum computing, with the clear aim of slowing the development of China's military capabilities.
Last October, President Biden imposed expansive restrictions on the kind of semiconductor technology and equipment that can be shared with China.
What's next: The outbound executive order is the first step in creating new rules to complement the more established regulatory framework on inbound funds, which are reviewed by the Committee on Foreign Investment into the United States (CFIUS).
Inbound CFIUS rules has its basis in legislation and has undergone years of revisions, including a September executive order from Biden.
Officials are working to have "modernized, effective inbound and outbound" regulations, an administration official told Axios.
"We'll be transparent" with private equity firms, the official said.
"We will be clear, but there's plenty of other ways for you to make money than investing in things that enable China's military capability."
The bottom line: While there was bipartisan congressional legislation in the last Congress, the administration wants to start with executive actions and work out any kinks with outbound restrictions on a smaller scale.
Go deeper