SEC nabs Genesis, Gemini with Earn program contract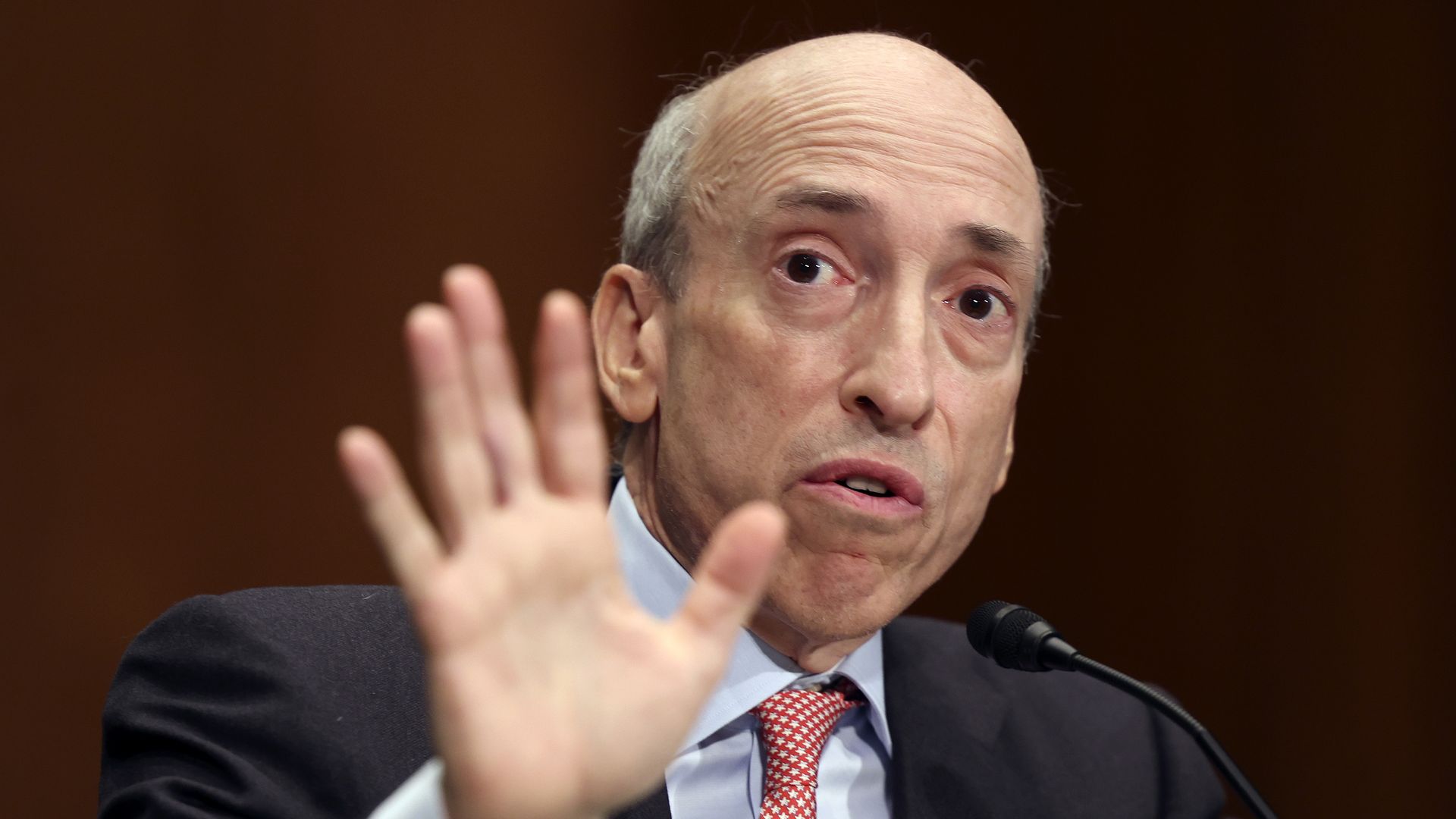 The Securities and Exchange Commission on Thursday charged Digital Currency Group's Genesis Global Capital and the Cameron and Tyler Winklevoss-founded crypto exchange Gemini for selling unregistered securities.
Why it matters: Regulatory heat on the crypto industry just rose, a lot.
Details: The SEC pointed to the contract — called the Master Digital Asset Loan Agreement (MDLA) — struck between Genesis, a crypto lender, the exchange Gemini and customers in its yield-bearing Earn product.
Of note: Gemini and Genesis allegedly raised billions of dollars from retail investors, promising those customers a return on their assets in exchange for a signed contract, according to the SEC complaint.
Neither Genesis nor Gemini responded to Axios' queries.
Between the lines: The SEC is not saying any digital assets are securities here, rather they are pointing to the contract itself.
They're saying the MDLAs were the securities.
"The Genesis Earn Agreements, as offered and sold through the Gemini Earn program, were securities that Genesis and Gemini offered and sold to the investing public," according to the SEC's complaint.
Zoom in: When Genesis and Gemini struck a partnership for Gemini's Earn program between Feb. 2021 and Nov. 2022, they effectively struck a three-way investment transaction, according to the complaint.
Gemini customers tendered crypto assets to Genesis and Genesis promised to pay them interest on those assets, the SEC alleges.
Gemini acted as an agent, even taking the fee before distributing the interest payments, it said.
Of note: The SEC mentioned "significant harm" done to U.S. retail investors when Earn withdrawals were halted.
The complaint pointed to the $900 million owed to those folks.
Recall the public spat between the Winklevoss' and DCG's Barry Silbert over the matter that escalated with Gemini terminating its part of the MDLA.
The intrigue: Regulators appear poised to stop them from operating altogether.
"While the Gemini Earn program has been terminated, both Genesis and Gemini continue to do business in the crypto asset industry."
"Defendants remain positioned to violate the registration provisions if they are not enjoined from doing so."
The bottom line: SEC Chairman Gary Gensler took to Twitter saying: "Crypto intermediaries need to comply with our securities laws. This protects investors. It promotes trust in the markets."
Go deeper