C-SPAN requests greater access to House chamber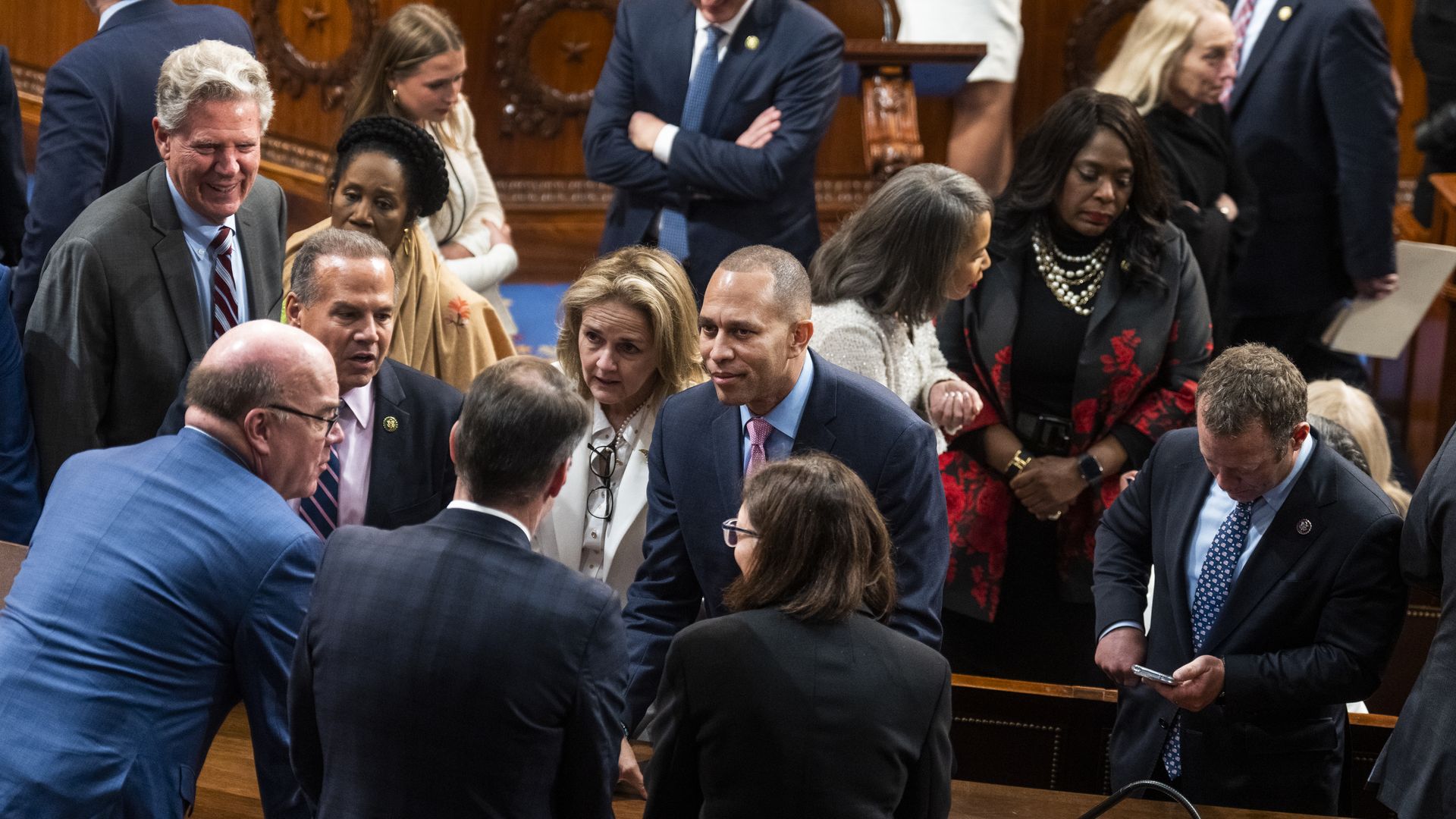 Television network C-SPAN on Tuesday wrote a letter to House Speaker Kevin McCarthy (R-Calif.) requesting regular access to the House chamber, citing the positive response to its coverage of the dramatic 15 rounds of voting for the House speakership.
Driving the news: The request comes after C-SPAN cameras roamed freely for several days, giving an exclusive, behind-the-scenes look into political dynamics from new angles and gaining much attention online.
Typically, the network's coverage of the House chamber is through stationary cameras controlled by the government.
What they're saying: "The public, press and Member reaction to C-SPAN's coverage — along with the "transparency" themes in your new rules packages—have encouraged us to resubmit a request we have made to your predecessors without success," C-SPAN co-CEO Susan Swain wrote in the letter.
"Allow C-SPAN to cover House floor proceedings on behalf of our network and all Congressionally-accredited news organizations."
Meanwhile, Rep. Matt Gaetz (R-Fla.) said Tuesday he's introducing an amendment to House rules to allow C-SPAN cameras on the floor during normal proceedings.
"I've received a lot of feedback from constituents about how interesting it was and that you were able to see in real time how our government is functioning," Gaetz told Fox News Digital in an interview.
Quick take: "This is the best season of cspan … ever," comedian and TV host Jon Stewart said in a tweet.
Go deeper