GOP rep. introduces articles of impeachment against Mayorkas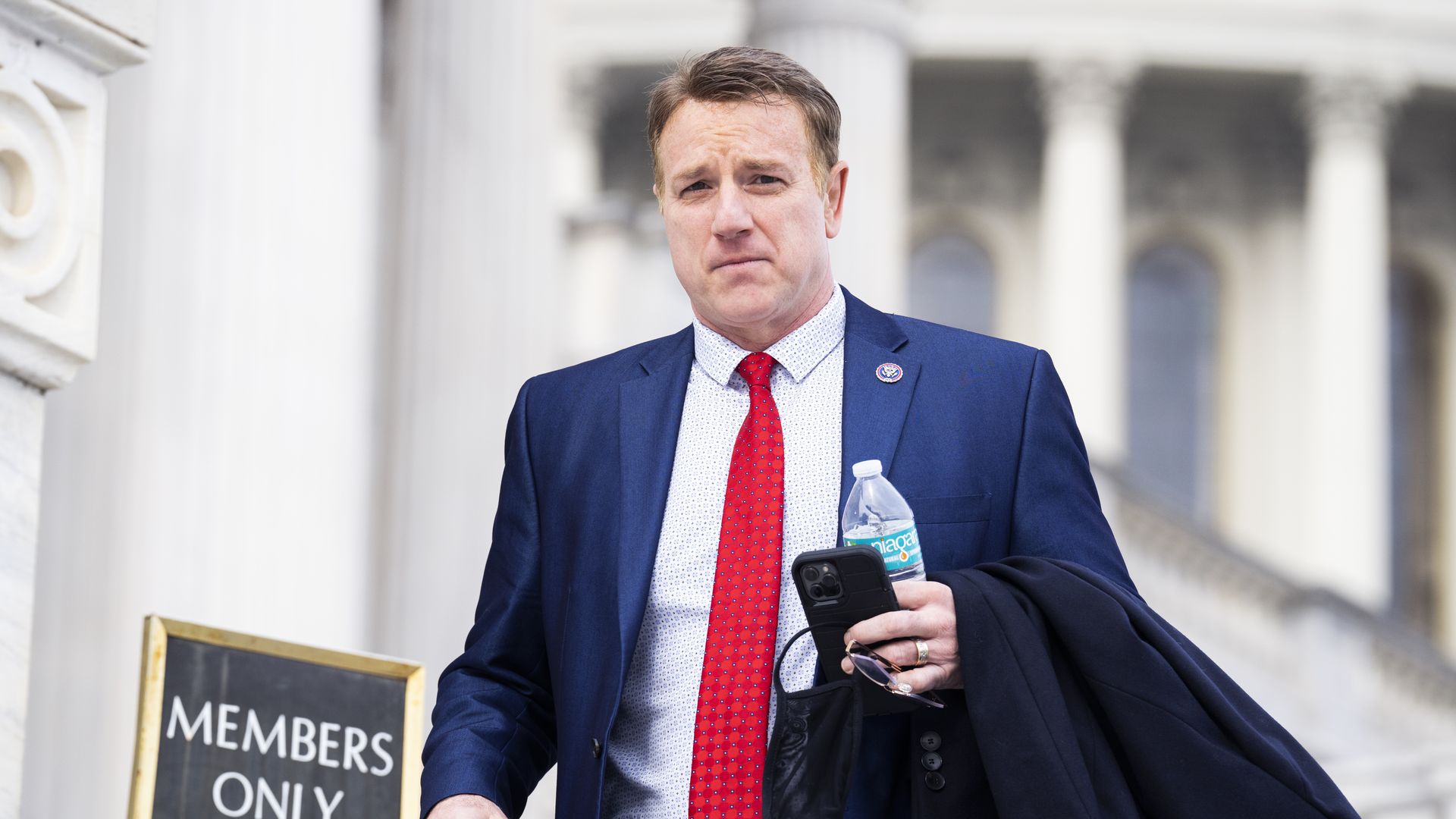 Rep. Pat Fallon (R-TX) has introduced articles of impeachment against Department of Homeland Security Secretary Alejandro Mayorkas.
Driving the news: Newly-elected House Speaker Kevin McCarthy had previously threatened a potential "impeachment inquiry" into Mayorkas over the DHS secretary's handling of the U.S.-Mexico border if Mayorkas didn't resign — a nod to the GOP conference's right flank that ultimately undermined his speakership bid.
The big picture: The articles of impeachment against Mayorkas for alleged "high crimes and misdemeanors" were introduced by Fallon in the House on Monday.
The articles have been referred to the House Judiciary Committee.
The move fulfills a promise Fallon made last week to file articles of impeachment against Mayorkas as soon as the new Congress was sworn in.
"Secretary Mayorkas's willful actions have eroded our immigration system, undermined border patrol morale, and jeopardized American national security. He has violated the law and it is time for him to go," Fallon tweeted last Tuesday.
What they're saying: "I have officially filed Articles of Impeachment on Secretary Alejandro Mayorkas," Fallon tweeted confirming the news Tuesday afternoon.
The other side: Mayorkas told ABC's "This Week" on Sunday that he has no intention of resigning from his post and is prepared for any potential Republican investigations if they arise.
"I've got a lot of work to do. I'm proud to do it, alongside 250,000 incredibly dedicated and talented individuals in the Department of Homeland Security, and I'm going to continue to do my work," he said.
Go deeper