Macy's closing more stores in 2023. See the list.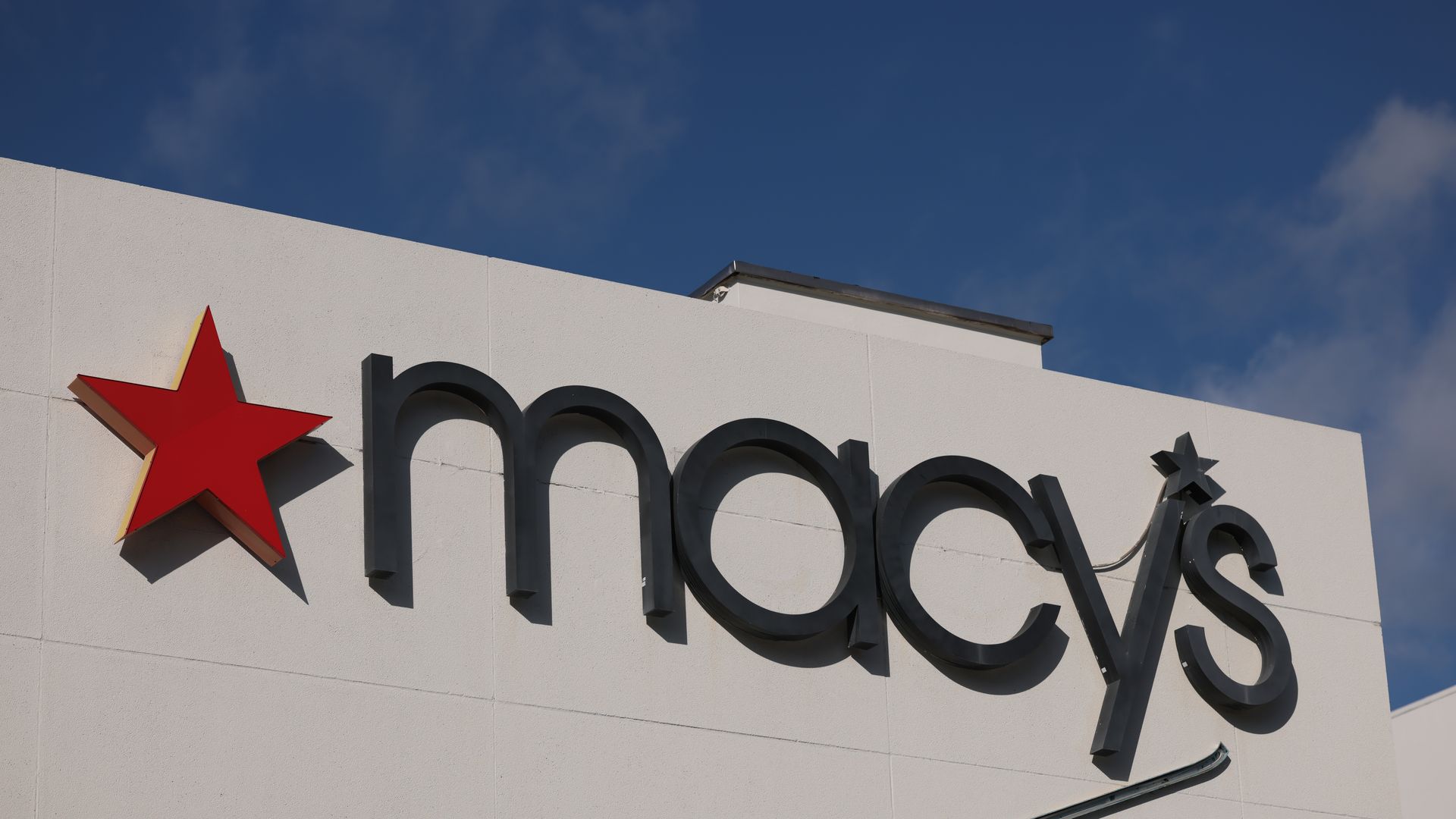 The new year brings a new round of Macy's store closings.
Driving the news: The department store chain confirmed to Axios on Wednesday that it will shutter more stores in 2023 as part of its Polaris transformation strategy, which was first announced in 2020.
Four Macy's locations at shopping malls are slated to close, the company told Axios.
A clearance sale will begin in January and run for approximately eight to 12 weeks, Macy's said.
Macy's told Axios it was "committed to offering impacted colleagues a role in nearby locations or severance packages."
Flashback: Macy's Inc., which includes Bloomingdale's and Bluemercury, said in February 2020 that it planned to close around 125 stores, a fifth of locations, as part of a three-year plan.
Rounds of store closings were announced in 2020, 2021 and 2022.
Officials said in 2021 they would delay some of the closings.
Context: As part of the Polaris strategy, Macy's said it continues to "optimize and reposition" its store fleet to have a mix of mall and off-mall locations.
Neil Saunders, managing director of GlobalData, told Axios that much of "the heavy lifting in closures has been completed over the past couple of years and much of the dead wood has been cut out."
"What we are seeing now is more an opportunistic and gentle pruning," Saunders said of the new closings list. "That said, I fully expect there to be more closures this year and in the years ahead as Macy's still has a lot of sub-optimal stores that will probably perform badly as the consumer economy tightens."
Yes, but: Macy's has been opening new off-mall, smaller format stores and opened four Market by Macy's locations in 2022.
Bloomingdale's announced it would open its third "Bloomie's" store in Seattle this year, a smaller format store, after opening in Chicago and Virginia.
By the numbers: As of October 2022, Macy's Inc. had 722 total stores, including 510 Macy's, 54 Bloomingdale's and 158 Bluemercury locations.
Macy's store closures 2023
The following stores are slated to close during Macy's first quarter of 2023, which typically ends in late April or early May.
California Macy's store closing
Los Angeles: Baldwin Hills Crenshaw Plaza, 4005 Crenshaw Blvd.
Colorado Macy's closing store
Fort Collins: Foothills Mall, 215 E Foothills Parkway.
Hawaii Macy's store closure
Kaneohe: Windward Center (Oahu), 46-056 Kamehameha Highway.
Maryland Macy's store closing
Gaithersburg: Lakeforest Mall, 701 Russell Ave.
More from Axios:
Go deeper