Retail pharmacies can offer abortion pills, FDA says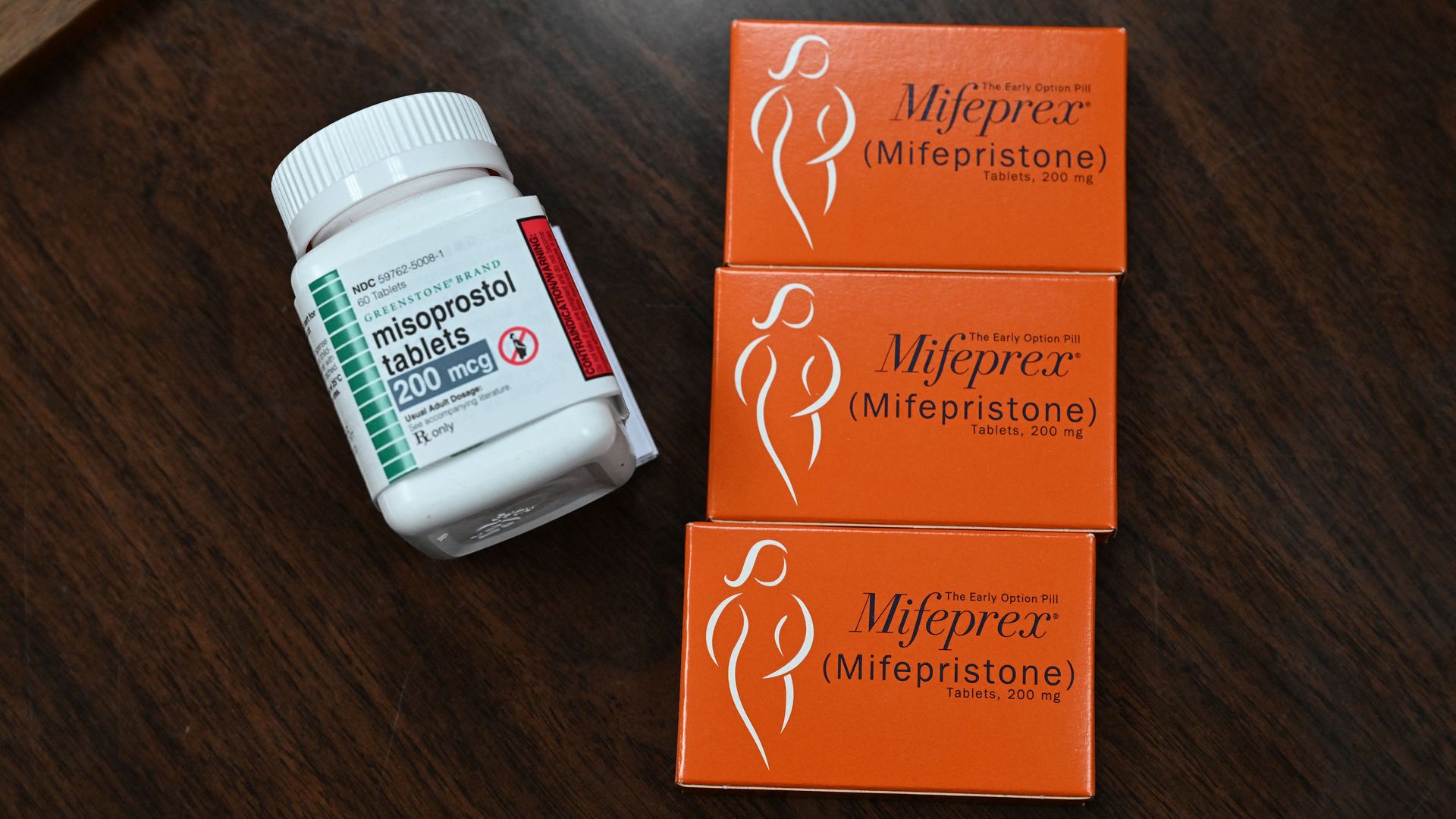 The Food and Drug Administration on Tuesday made a regulatory change that will make it possible for retail pharmacies to offer abortion pills in the U.S., Axios has confirmed.
The big picture: Under the regulatory change, pharmacies that become certified may dispense mifepristone — which is used with misoprostol in first-trimester abortions — directly to patients after receiving a prescription from a certified health provider, according to a statement from Danco Laboratories, one of the makers of the pill.
State of play: Mifepristone is approved by the FDA in the U.S. under the Risk Evaluation and Mitigation System (REMS) Program. Previously, mifepristone could only be dispensed by clinics, medical offices, and hospitals or under the supervision of a certified health provider.
Now, the FDA has effectively expanded who can provide the medication, even as more red states move to ban or restrict abortion.
In December 2021, the FDA announced that it was permanently getting rid of the in-person dispensing requirement. Tuesday's regulatory update makes that change official.
What they're saying: "At a time when people across the country are struggling to obtain abortion care services, this modification is critically important to expanding access to medication abortion services and will provide healthcare providers with an additional method for providing their patients with a safe and effective option for ending early pregnancy," Danco, the manufacturer of Mifeprex, said in a statement.
"Despite the FDA's expert judgment, some states have restricted access to medical abortion care, so unfortunately today's announcement will not provide equal access to all people," said Evan Masingill, CEO of GenBioPro, the generic mifepristone.
Abortion rights advocates celebrated the FDA's update, with Alexis McGill Johnson, president and CEO of Planned Parenthood Federation of America, calling it "a step in the right direction for health equity."
"Being able to access your prescribed medication abortion through the mail or to pick it up in person from a pharmacy like any other prescription is a game changer for people trying to access basic health care," she added.
"Today's announcement means that people in states where abortion is legal will be able to consult with their health care providers and obtain medication abortion in the way that works best for them—whether it's through their neighborhood pharmacy or through the mail," said Nancy Northup, president and CEO of the Center for Reproductive Rights.
The other side: Anti-abortion groups condoned the decision, with Jeanne Mancini, president of March for Life, calling it "reckless" and "heartbreaking."
"The Biden administration has once again proved that it values abortion industry profits over women's safety and unborn children's lives. Abortion activists want to turn every post office and pharmacy into an abortion business, and the Biden FDA is a willing participant," said Marjorie Dannenfelser, president of Susan B. Anthony Pro-Life America.
Editor's note: This story has been updated with new details throughout.
Go deeper