News engagement stabilized in 2022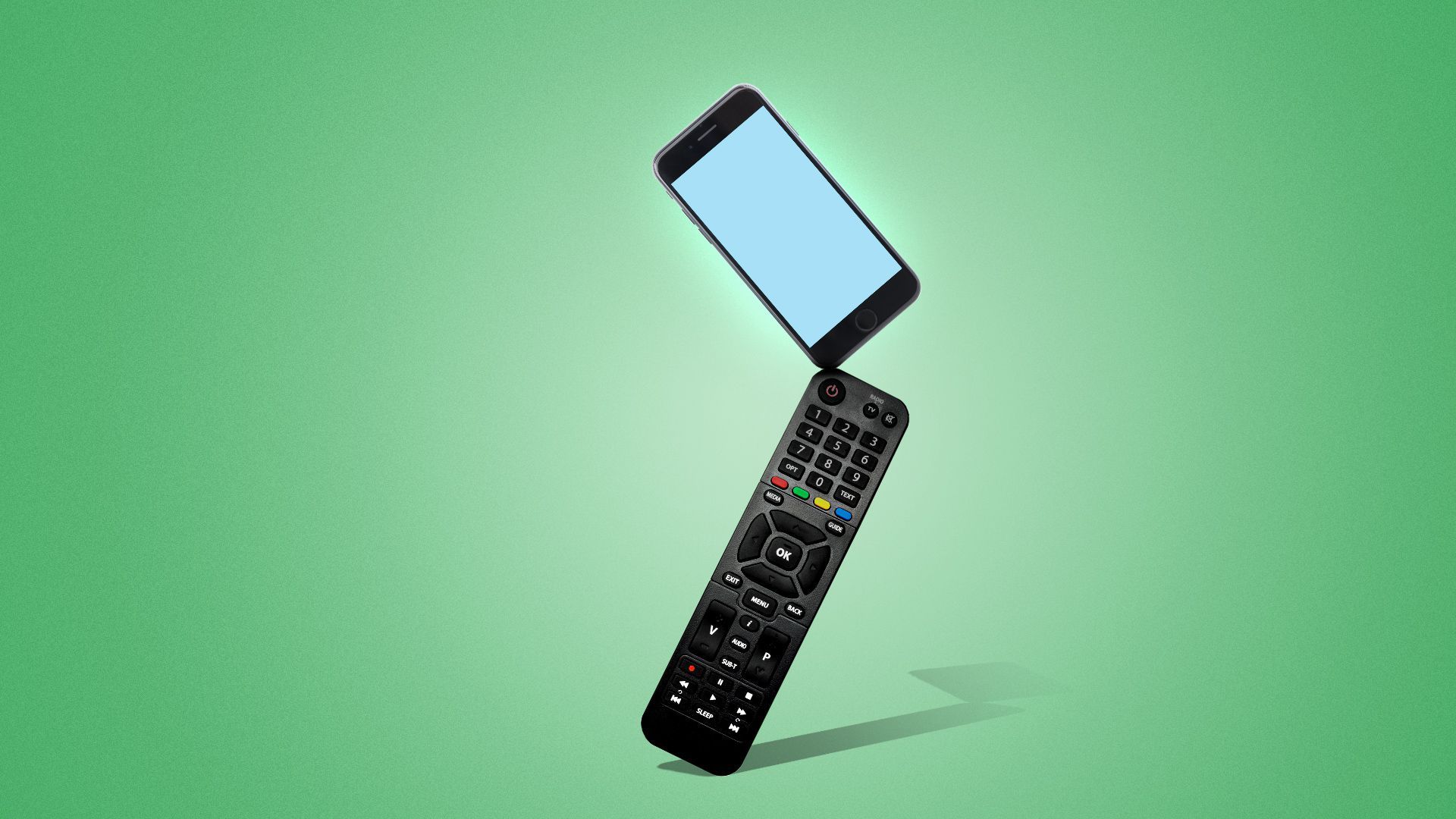 News engagement continued to mostly slow in 2022 relative to 2021, but the drops across various platforms were less precipitous compared to the enormous pullback following 2020's historic year of headlines.
The big picture: It will be difficult for any story to top the unprecedented news engagement levels spurred by the COVID pandemic and the final year of the Trump administration, but the drop off seems to be stabilizing, especially on digital platforms.
That could be due in part to a few major 2022 headlines that captured enormous levels of global attention, including the war in Ukraine, the death of Queen Elizabeth II, the overturning of Roe v. Wade and the FIFA World Cup.
But it's also likely that news engagement is beginning to normalize as consumers return to pre-pandemic news consumption habits.
How it works: Our gauge of news engagement includes cable news viewership, social media interactions with news articles, and monthly unique visitors to top digital news sites.
Details: Data for 2022 shows that while cable news continued to see steep viewership drop-offs, engagement with digital platforms and social media isn't declining as steeply.
Social media interactions with news articles in the U.S. fell 14% last year compared to 2021, compared to a 65% drop between 2020 and 2021, according to data from social intelligence platform NewsWhip.
Unique monthly visits to top 5 news sites globally increased 1.8% last year compared to 2021, after declining by 8% between 2021 and 2020, according to SimilarWeb, a company that measures web traffic.
Cable news viewership in prime time fell around 14% collectively across the three main cable networks — Fox, CNN and MSNBC — largely due to ratings drop offs in the beginning of the year compared to the beginning of 2021, when the Jan. 6 insurrection captured headlines globally.
Fox News lost just 1% of prime time viewership in total for the year, compared to 32% and 21% at CNN and MSNBC, respectively, per Nielsen ratings.
Of note: Outsized declines in cable news viewership are also likely due to the broader rise of streaming.
Be smart: Across cable and digital, some of the steepest engagement declines occurred at the very beginning of the year, causing significant engagement drops in the first half of 2022 compared to the first half of 2021.
But big stories towards the back half of the year helped offset some of those declines.
A September BBC story about Queen Elizabeth's death, for example, had the most engagement (likes, comments, shares) on social media of any story in the U.S. last year, per Newswhip.
While the first few weeks of Russia's Ukraine invasion drew outsized attention, engagement with the issue fell dramatically as the war dragged on past its first month.
What to watch: News avoidance has been rising globally as some users shun distressing stories about climate change, war and global inequities. But engagement with topics that help users escape real-world problems — like sports, true crime, and entertainment — continues to climb.
ESPN's viewership increased 14% in prime time last year compared to 2021, per Variety. NBCU's Oxygen True Crime network grew its viewership by 10% in 2022.
Engagement with stories about the defamation trial between actors and former spouses Johnny Depp and Amber Heard amassed more online attention than the leak of the Supreme Court's abortion decision and the war in Ukraine.
Go deeper: News engagement fell off a cliff in 2021
Go deeper