Exclusive: Donald Trump Jr. signs 7-figure podcast deal with Rumble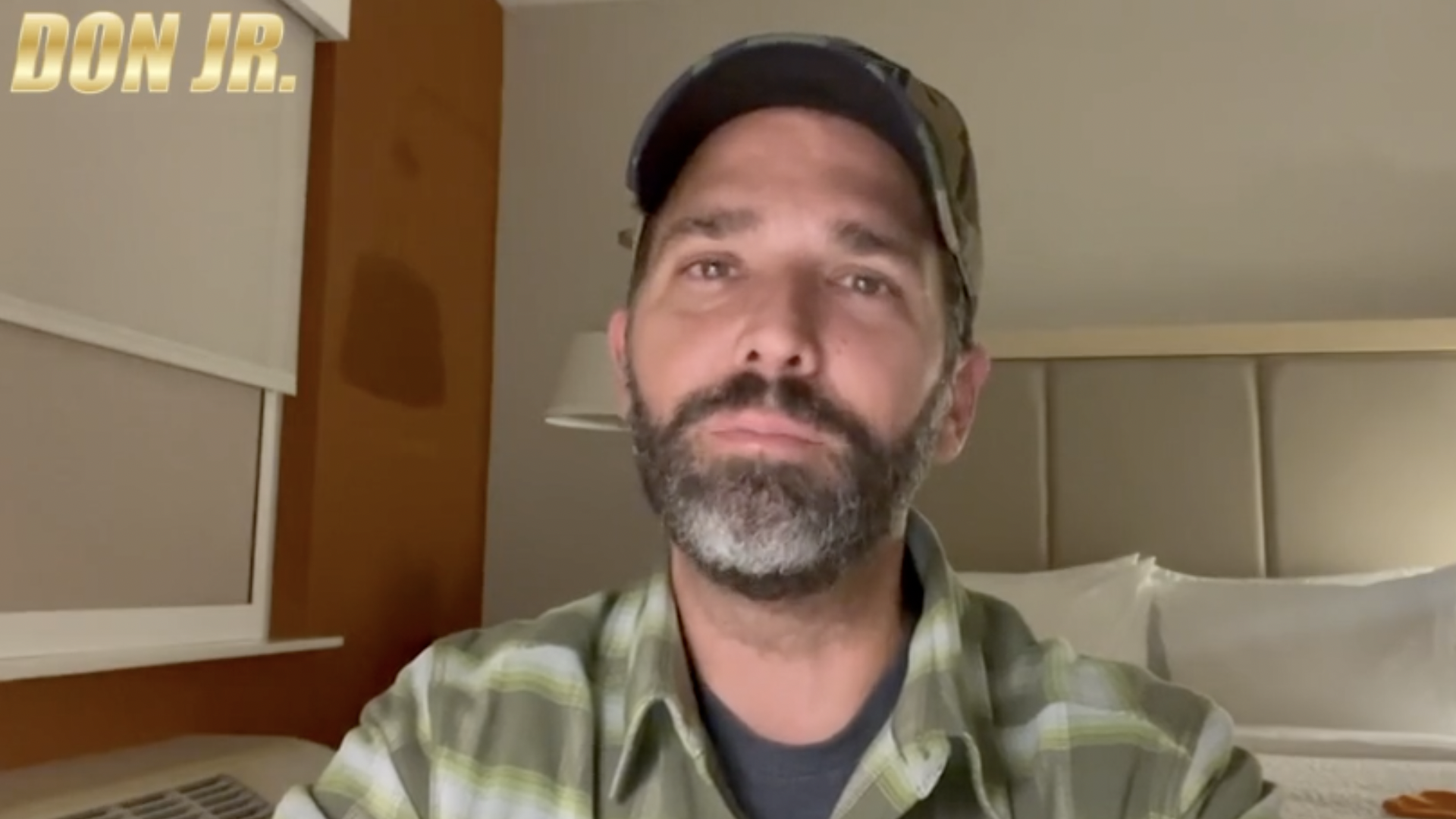 Donald Trump Jr. has inked a multiyear podcast deal with Rumble Inc., the user-generated video platform that serves as a conservative alternative to YouTube, Axios has learned.
Why it matters: The deal brings momentum to Rumble following its debut as a public company last year.
Rumble went public via a blank check company merger in September that valued the platform at over $2 billion at the time.
The company has made strides in user growth, but continues to burn through cash as it launches new features and spends on marketing.
Details: With the deal, Rumble will exclusively host a new Trump Jr. podcast called "Triggered with Don Jr." — homage to the title of his 2019 book.
The live show will air twice per week beginning the week of January 23rd, with the possibility of expanding its cadence in the future.
Trump Jr. joined Rumble in early 2021. He has since amassed over 1 million subscribers, giving him one of the platform's largest followings.
Like his current Rumble videos, the podcast will continue to mostly feature Trump Jr.'s riffs on news of the day. He also plans to bring on guests for interviews.
Between the lines: Rumble has pushed to expand its footprint by inking exclusive deals with personalities with big followings — including Russell Brand, Glenn Greenwald and YouTuber David Freiheit, who goes by the pseudonym VivaFrei.
"While other Big Tech companies are focused on censoring dissent, Rumble is building a platform that welcomes it, which is why so many content creators — all over the political spectrum — are now joining them," Trump Jr. said.
Yes, but: Rumble's prioritization of free speech has made it a target for users looking to post misinformation.
By the numbers: While Rumble is still much smaller than platforms like YouTube or Instagram, it's still managed to attract one of the largest audiences of the slew of alternative platforms that rose in the wake of the Jan. 6, 2021, Capitol riot.
The Toronto-based company said it had 71 million global monthly active users on average when it reported its third quarter financial results in November. Of those users, 57 million were based in the U.S. and Canada.
The company, which raised money from VC backers — including billionaire Peter Thiel, U.S. Sen.-elect J.D. Vance and Colt Ventures — raised some $400 million in gross proceeds when it went public via its blank check merger.
As of the third quarter of 2022, the company had $356.7 million cash on hand.
Be smart: For now, Rumble makes most of its revenue from advertising, but it's pushed to expand into subscriptions and new products, like podcasts, which it hopes will help it achieve profitability.
"Due to the live nature of Don's podcast and others like it on our platform, I view our podcasts as something that won't just compete with other podcasting networks, but will also compete with traditional linear television in the longterm," Rumble CEO Chris Pavlovski said.
The big picture: Rumble has developed a relationship with Truth Social, the Twitter-like social platform created by Trump Jr.'s father, former President Trump. For example, Truth Social said it would join Rumble's new ad platform as its first publisher last year.
Truth Social's fate remains unclear. Shareholders in the blank check company trying to take Truth Social public finally approved a merger extension until next September, after several vote postponements, in November.
Go deeper