House GOP targets federal "snoops"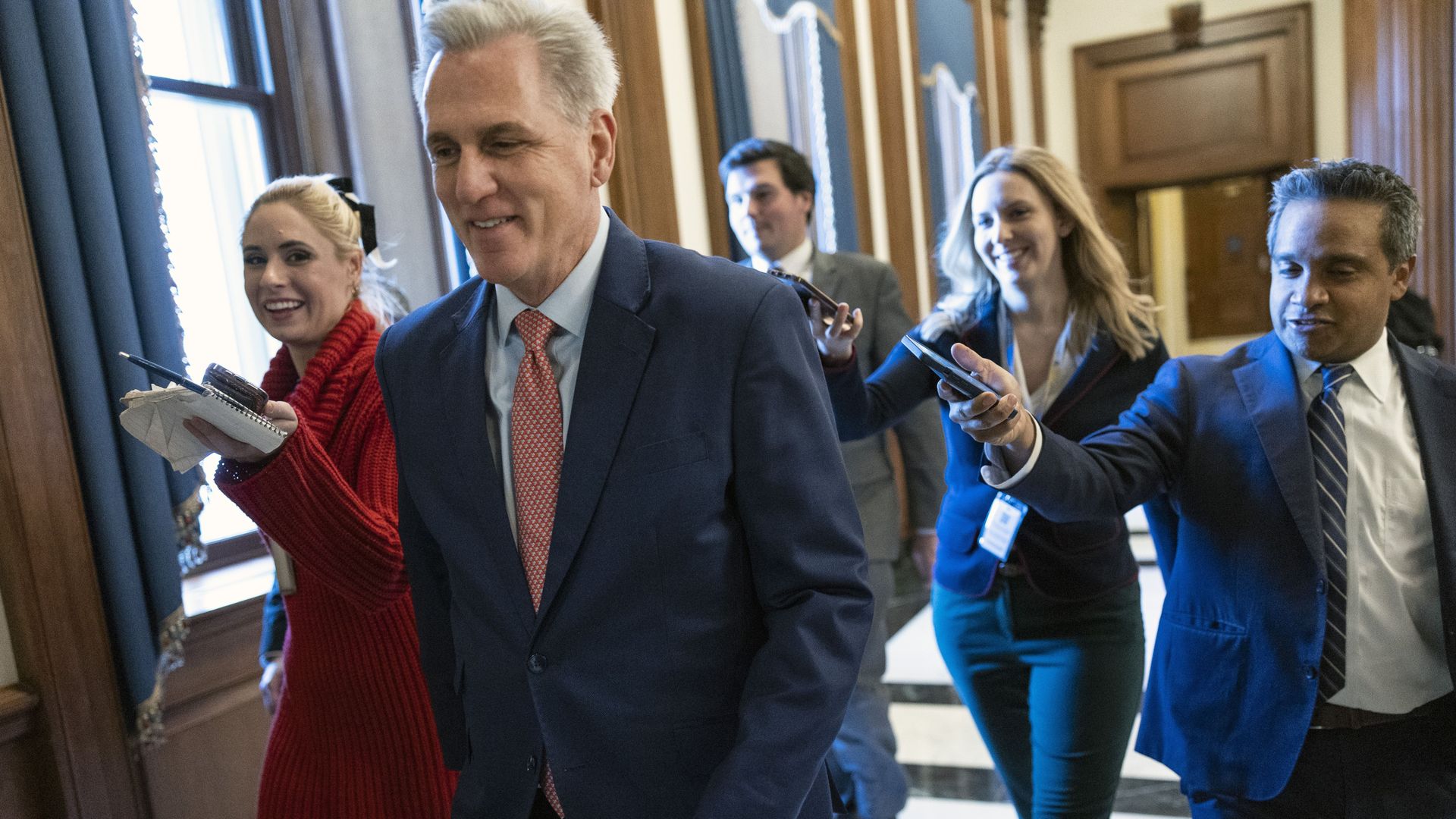 Bolstered by conservative outrage over revelations in the "Twitter Files" released by Elon Musk, House Republicans plan a new Judiciary Committee panel with the working name "Select Subcommittee on the Weaponization of the Federal Government."
Why it matters: It's part of the aggressive posture planned by the GOP, which takes the House majority when the new Congress opens Tuesday.
I'm told prime targets for the new panel include the FBI, Justice Department and the intelligence community — plus the Department of Homeland Security's failed effort at a Disinformation Governance Board.
The plan was reported by Wall Street Journal columnist Kim Strassel, who wrote that the committee "is a recognition that the recent revelations about government meddling in speech and politics go beyond the FBI."
The backstory: The idea was driven by House Republican Leader Kevin McCarthy, responding to requests from several conservative members, a GOP aide tells me.
McCarthy held a meeting about the new panel with incoming House Judiciary Chairman Jim Jordan (R-Ohio) and incoming House Oversight Chairman James Comer (R-Ky.).
McCarthy has announced a Select Committee on China, chaired by Rep. Mike Gallagher (R-Wis.).
More from Axios:
The #TwitterFiles Rorschach test
Musk's second "Twitter Files" claims "secret blacklists"
Go deeper