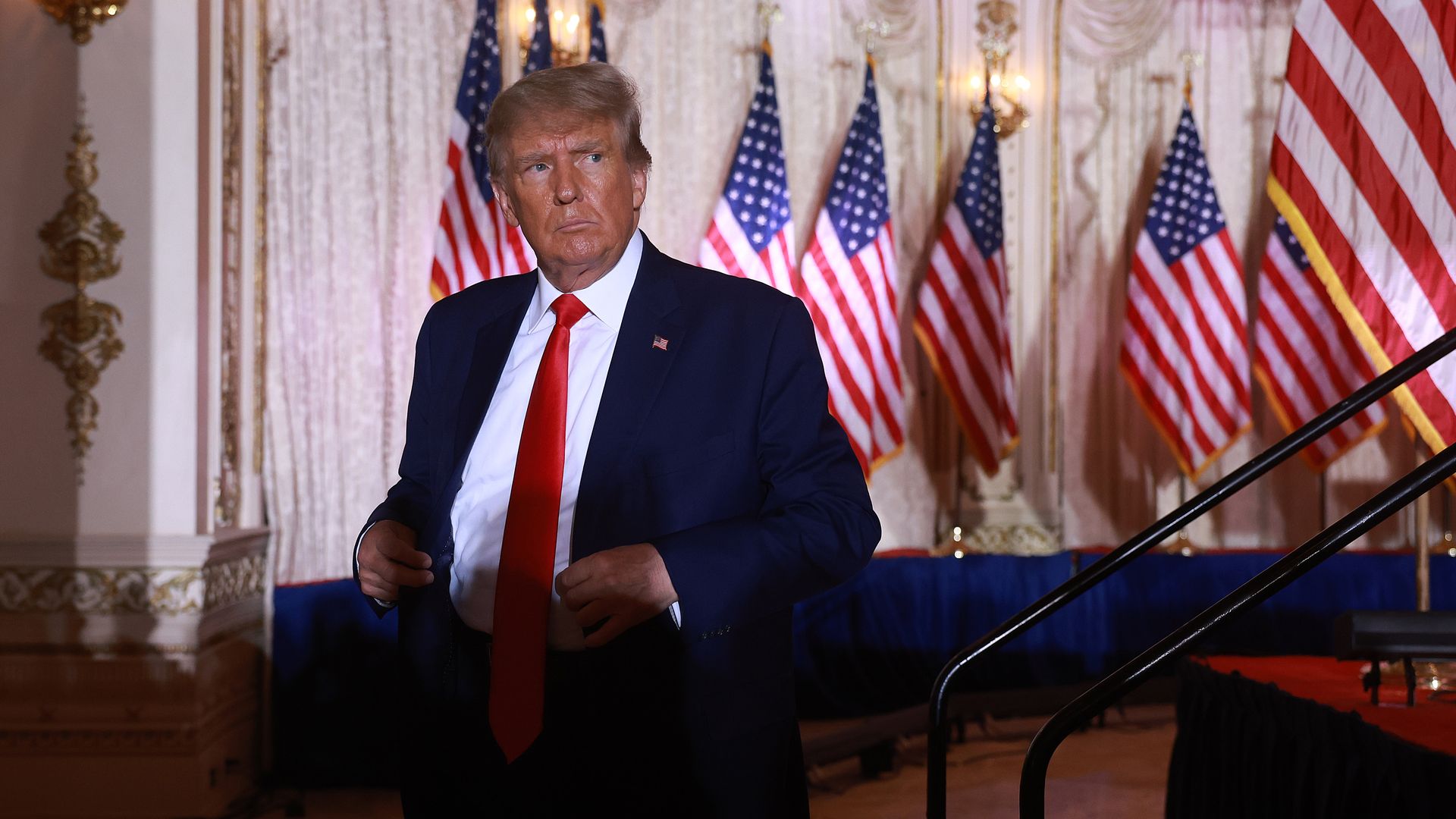 Donald Trump's 2024 presidential campaign is only three weeks old, and it's been nothing but nightmares so far: He's faced setbacks in court, dismal polls, scandals of his own making — then today his company was convicted of tax fraud.
Why it matters: He doesn't even have an opponent yet. But Trump is struggling to regain his frontrunner's luster after those disappointing midterm setbacks.
Run today's tape:
Backing up a few more days:
Yes, but: GOP primary voters have proved immune to scandal and bad headlines as recently as Trump's last election bid.
Go deeper