U.S. beer shortage looms with gap in carbon dioxide supply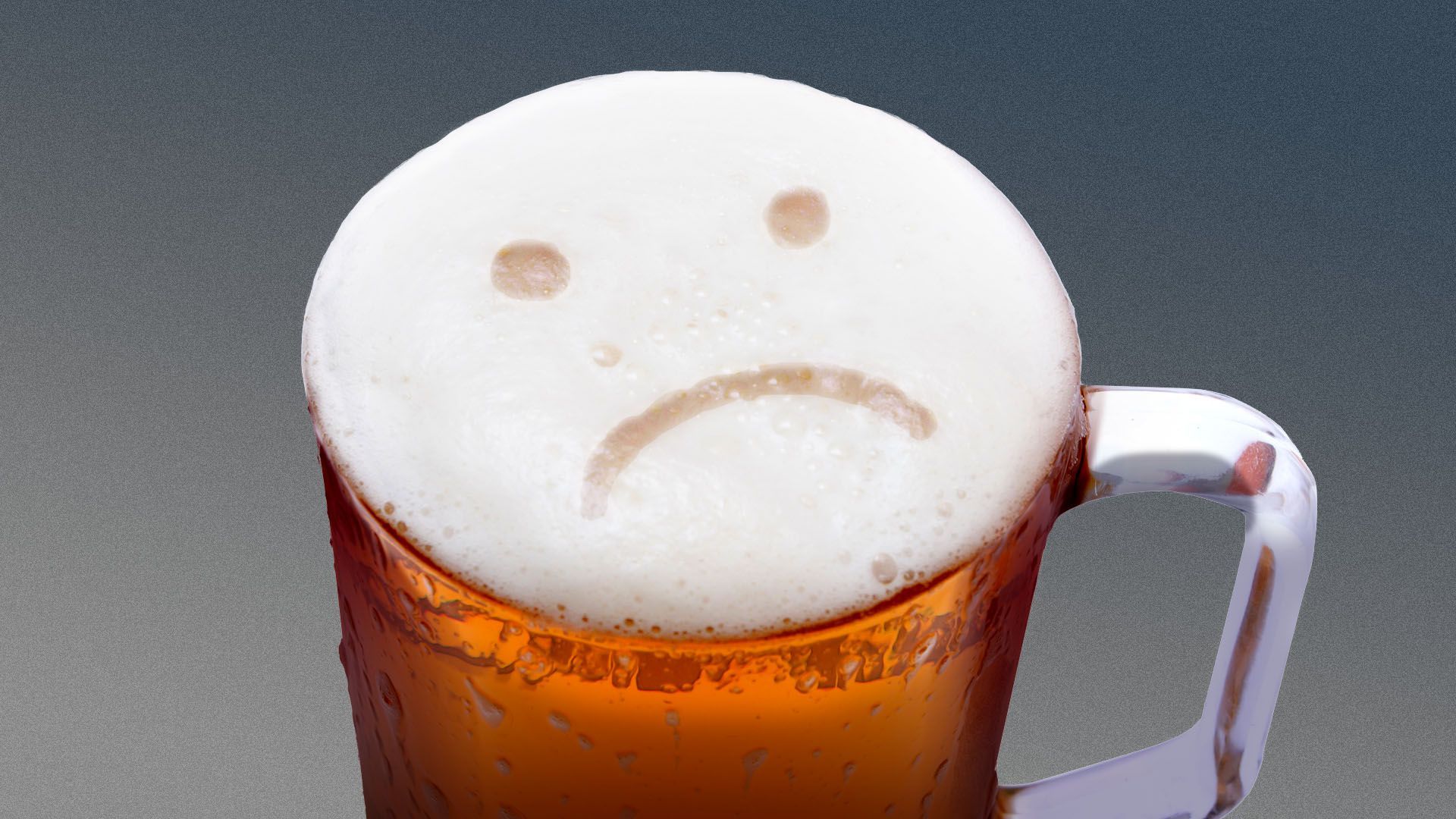 The supply chain crisis and an extinct volcano are spurring a new beer shortage.
Zoom in: A carbon dioxide production shortage caused by natural contamination at the Jackson Dome — a Mississippi reservoir of CO2 from an extinct volcano — is forcing brewers to cut back.
Zoom out: The carbon dioxide shortage is the newest threat to the beer industry's rebound from the pandemic.
The other side: A handful of brewers are insulated from the shortage because they use innovative technology to capture natural carbon dioxide from the brewing process and store it for future use.
What's next: Beer prices have risen less than the broader food and beverage market, but that could change as the rising cost of inputs — whether CO2 or grain — leads to a more expensive pint.
Go deeper