Lindsey Graham proposes new national abortion restrictions bill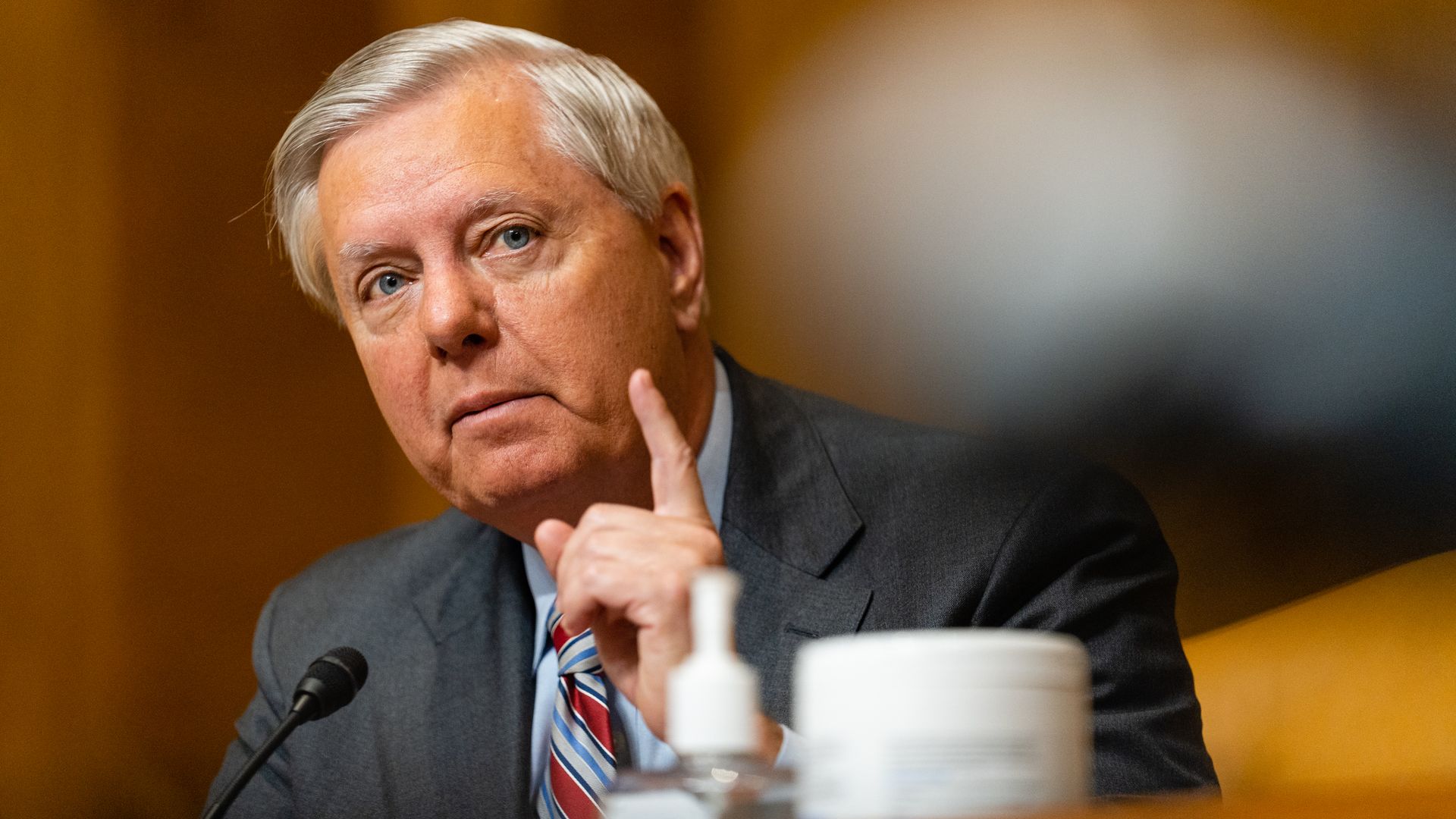 Sen. Lindsey Graham (R-S.C.) introduced a bill on Tuesday that would ban abortion nationally after 15 weeks.
Driving the news: "We will introduce legislation ... to get America in a position at the federal level I think is fairly consistent with the rest of the world," Graham said Tuesday in announcing the legislation.
The legislation includes exceptions for situations involving rape, incest or risks to the life and physical health of the mother.
"If we take back the House and Senate, I can assure you we'll have a vote" on the bill, Graham added.
The big picture: Graham has previously introduced bills that sought to ban abortions nationally from 20 weeks.
Graham's plan comes less than two months out from the midterm elections, with abortion expected to be an important issue for voters following the Supreme Court's decision to overturn Roe v. Wade.
Republican candidates across the U.S. have moved to disappear hardline anti-abortion stances they took during their primaries, particularly in battleground states like Pennsylvania, Michigan, Colorado, Arizona and North Carolina.
The other side: "Proposals like the one today send a clear message from MAGA Republicans to women across the country: Your body, our choice," Senate Majority Leader Chuck Schumer (D-N.Y.) said Tuesday.
"Rather than expanding women's rights, MAGA Republicans would curtail them. Rather than giving individuals the freedom to make their own health care choices, they hand that power over to radical politicians," Schumer said.
White House press secretary Karine Jean-Pierre said in a statement that Graham's bill "is wildly out of step with what Americans believe."
"President Biden and Congressional Democrats are committed to restoring the protections of Roe v. Wade in the face of continued radical steps by elected Republicans to put personal health care decisions in the hands of politicians instead of women and their doctors, threatening women's health and lives," she added.
Thought bubble, via Axios' Andrew Solender: Graham's bill is designed to present Republicans as being more mainstream on abortion by pushing a partial ban over either a full ban or what they characterize as Democrats' "abortion on-demand" position.
Go deeper: Senate Republicans share abortion talking points
Editor's note: This article has been updated with new details throughout.
Go deeper