Ex-Theranos president Sunny Balwani found guilty of fraud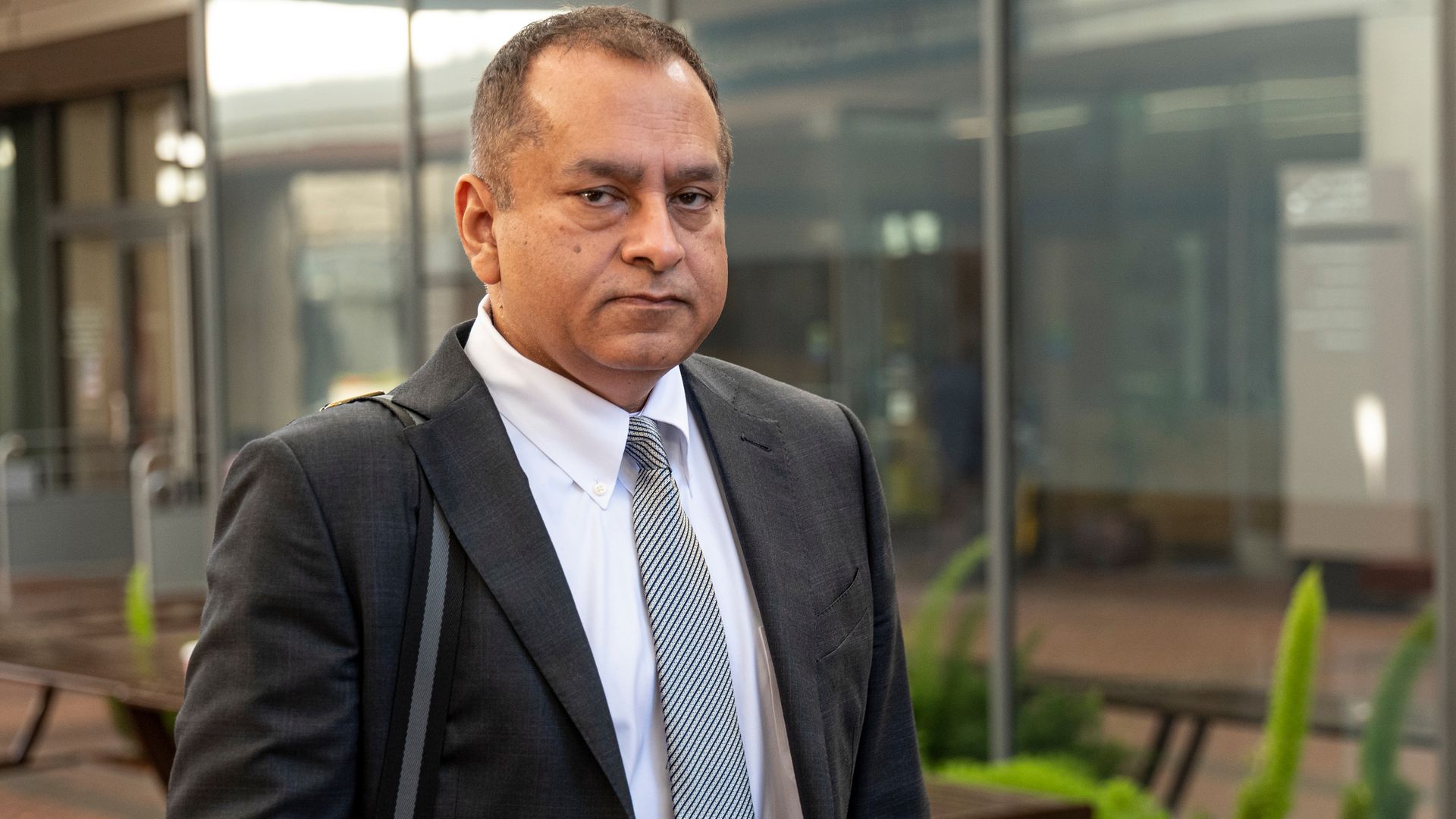 Sunny Balwani, the former president and chief operating officer of bankrupt blood-testing company Theranos, on Thursday was found guilty of 12 counts of conspiracy and fraud against certain investors and patients.
It's a similar verdict to one handed down in January to Theranos founder and ex-CEO Elizabeth Holmes, who once dated Balwani.
Why it matters: Balwani isn't a household name like Holmes, but he was instrumental in building a billion-dollar house of cards that duped both investors and patients.
Courtroom drama: Balwani's attorneys tried to pin the blame for Theranos' failures on Holmes, much as her attorneys had tried to blame Balwani.
As we wrote when the trial began: Holmes tried to thread an incredibly narrow rhetorical needle, denying the existence of fraud while also redirecting blame. Balwani seems to be attempting something similar; claiming he was a savvy executive with lots of past success, but also a naif who was bamboozled by Holmes.
But prosecutors, who originally wanted to try the pair together, often used Balwani's own words against him. For example, they presented a text message from Balwani to Holmes that read: "I am responsible for everything at Theranos."
One big difference between the trials, however, was that Balwani didn't testify in his own defense.
Details: Balwani was convicted on all 12 counts brought against him, after nearly five days of jury deliberations. This includes a wire fraud charge related to a $100 million investment in Theranos from the family of former U.S. Education Secretary Betsy DeVos.
Holmes had been convicted on four of seven counts, each one related to investors and carrying a maximum sentence of 20 years in prison.
Look ahead: Expect Balwani to appeal the verdict, as Holmes already has done.
Go deeper