Remote work may not be working any more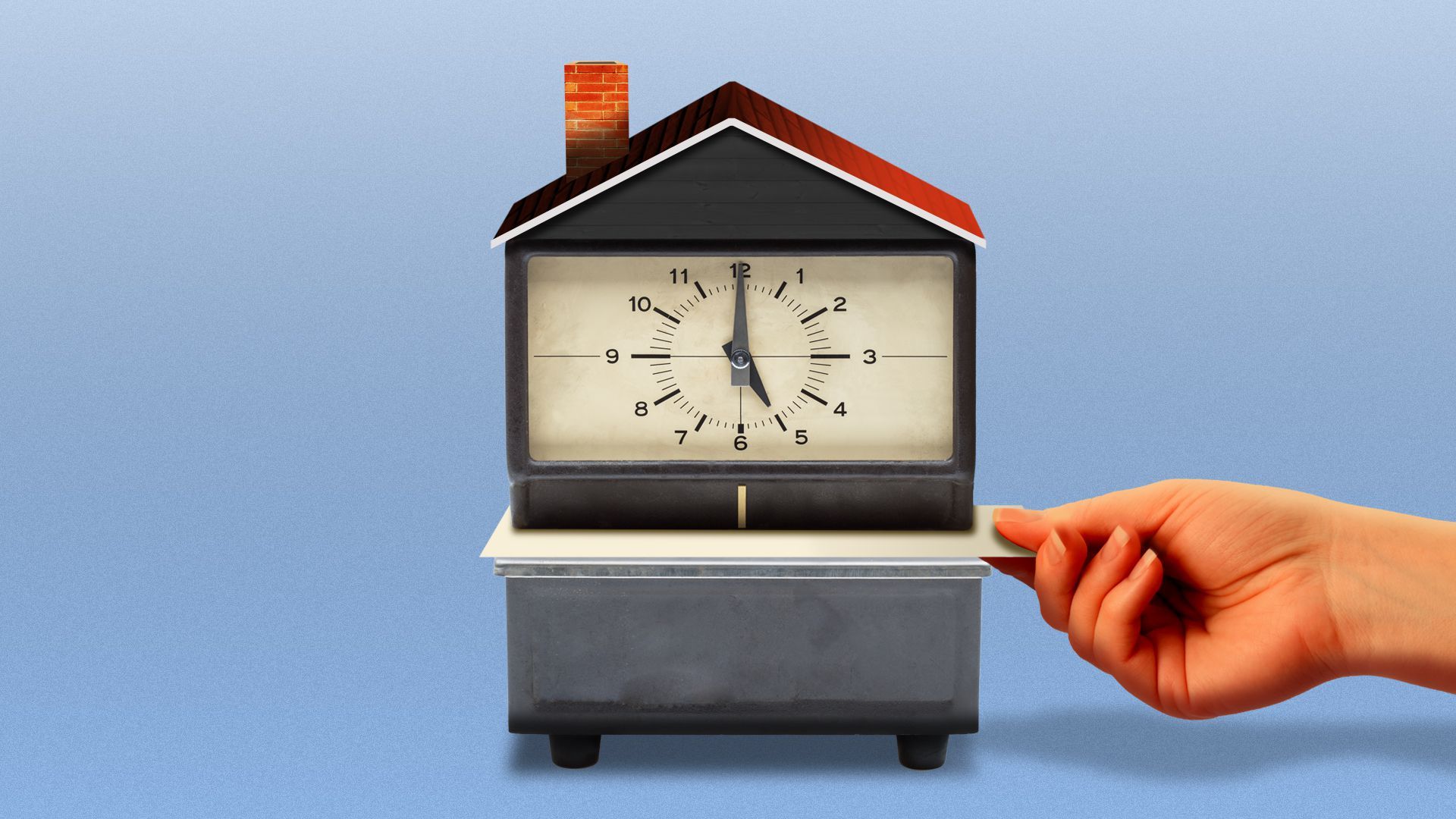 The challenges of remote work are getting harder and harder to ignore, as employees and bosses alike grapple with the realities of indefinite separation from the office.
The big picture: A growing number of corporate executives want to put an end to the work-from-home revolution. But workers have gotten used to the flexibility, and they have the leverage to demand it.
Driving the news: Tesla CEO Elon Musk stirred the pot last week with a blunt warning that workers would have to spend a "minimum of 40 hours per week" in the office, or find a new job.
It raised the question about whether other employers might also adopt a tougher stance.
JPMorgan Chase's Jamie Dimon only recently softened his stance on remote work, and Goldman Sachs CEO David Solomon has been on a mission to return to the 5-day status quo.
A March survey by Cleaning Coalition of America, which canvassed over 200 New York-based C-Suite executives, found that a whopping 76% think in-person work is essential to the bottom line.
By the numbers: 7.4% of American workers are teleworking because of COVID, down from a pandemic era high around 35%, according to federal data.
State of play: The convenience of hybrid working is being tempered by the limits of virtual collaboration, which empirical data are now starting to identify.
One University of Chicago study found that remote workers put in longer hours but were less productive — effects that were especially pronounced among parents. Workers spent more time in meetings, the study found, but lost out on important face time with their managers.
A September 2021 study of Microsoft workers found that the software giant's business units became "less interconnected" over time, and that an over-reliance on email and messaging made it "more difficult for workers to convey and/or converge on the meaning of complex information."
And a Webex study published last month found high degrees of "meeting fatigue" among remote workers.
What they're saying: "Hybrid work and video meetings are the new normal, and companies need to provide employees the best technology to reduce meeting fatigue and minimize negative physical ramifications, while taking steps to improve collaboration practices and reduce meeting overload," the authors of the Webex study wrote.
Yes, but: However flawed, remote work arrangements have become a linchpin of a COVID-era labor market defined by high employee turnover.
For many knowledge workers in an economy with more open jobs than workers to fill them, WFH is more de rigueur than ever before.
Even when they've done it unenthusiastically, more employers have embraced flexible work-from-home arrangements.
But it's becoming increasingly apparent that Zoom and Google Chat aren't substitutes for in-person dynamics that bridge communication gaps and help build careers.
Go deeper