White House prods agencies to focus on skills in hiring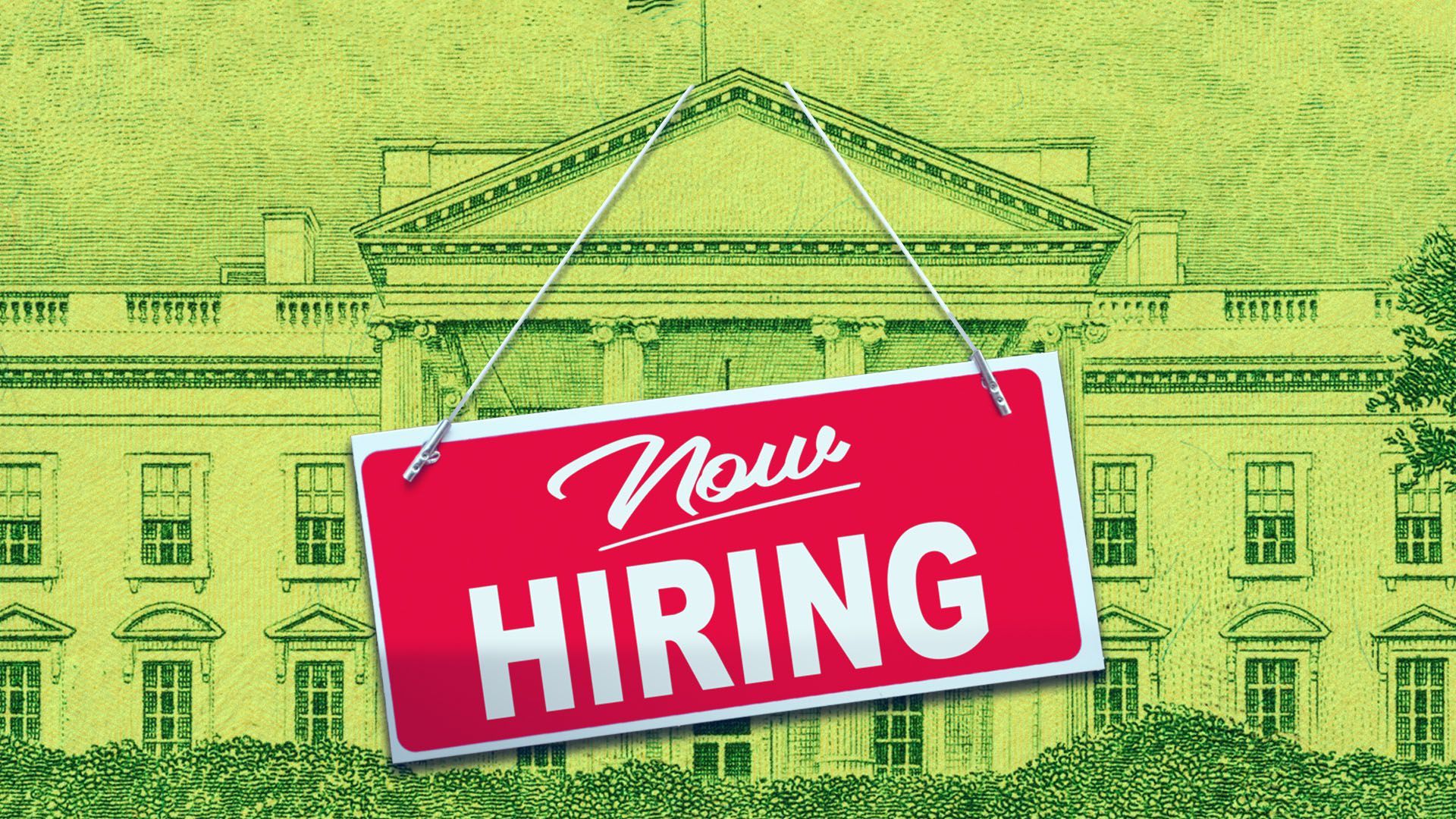 The Biden administration on Thursday urged federal agencies to rely on job-seekers' skills — rather than their academic degrees — to fill vacancies, according to new guidance shared exclusively with Axios.
Why it matters: The government is catching up with the private sector's shift to skills-based hiring amid a tight labor market — and, in doing so, opening up jobs to a pool of traditionally overlooked candidates.
Driving the news: The Office of Personnel Management released new guidance to agencies to help them implement a skills-based approach to filling jobs.
Skills-based hiring focuses on what jobs candidates can do, relying more on competency-based assessments than educational degrees.
It is also more inclusive because it makes it easier for people without degrees to show they have the talents necessary to do the work.
By the numbers: According to a March report by LinkedIn, 40% of employers use skills data when hiring through the platform, up 20% compared with a year prior.
Companies that use skills data are 60% more likely to find "a successful hire" than those who do not, the report said.
Of note: A study published in the Harvard Business Review called out Accenture and IBM as examples of IT companies that had whittled back the number of job postings with degree requirements.
"The reset that's taking place in hiring today is vitally important," said the authors, led by professor Joseph Fuller of Harvard Business School.
"If we want to increase equity in the labor market, one important way to do it is by removing barriers to well-paying jobs — and there's no question that in recent years one of those barriers has been inflated degree requirements."
The intrigue: The guidance from OPM builds on a 2020 executive order from the Trump administration that told agencies to prioritize skills over college degrees in hiring.
Several agencies, including NASA, the Department of Interior and the U.S. Digital Service, already use skills-based hiring.
The Biden administration has extended the deadline of the executive order to the end of this year for agencies to adopt some skills-based hiring practices.
What they're saying: "Given today's booming labor market, the federal government must position itself to compete with other sectors for top talent," Kiran Ahuja, director of OPM, said in a statement.
Go deeper