iPhone maker Foxconn enters U.S. electric vehicle manufacturing industry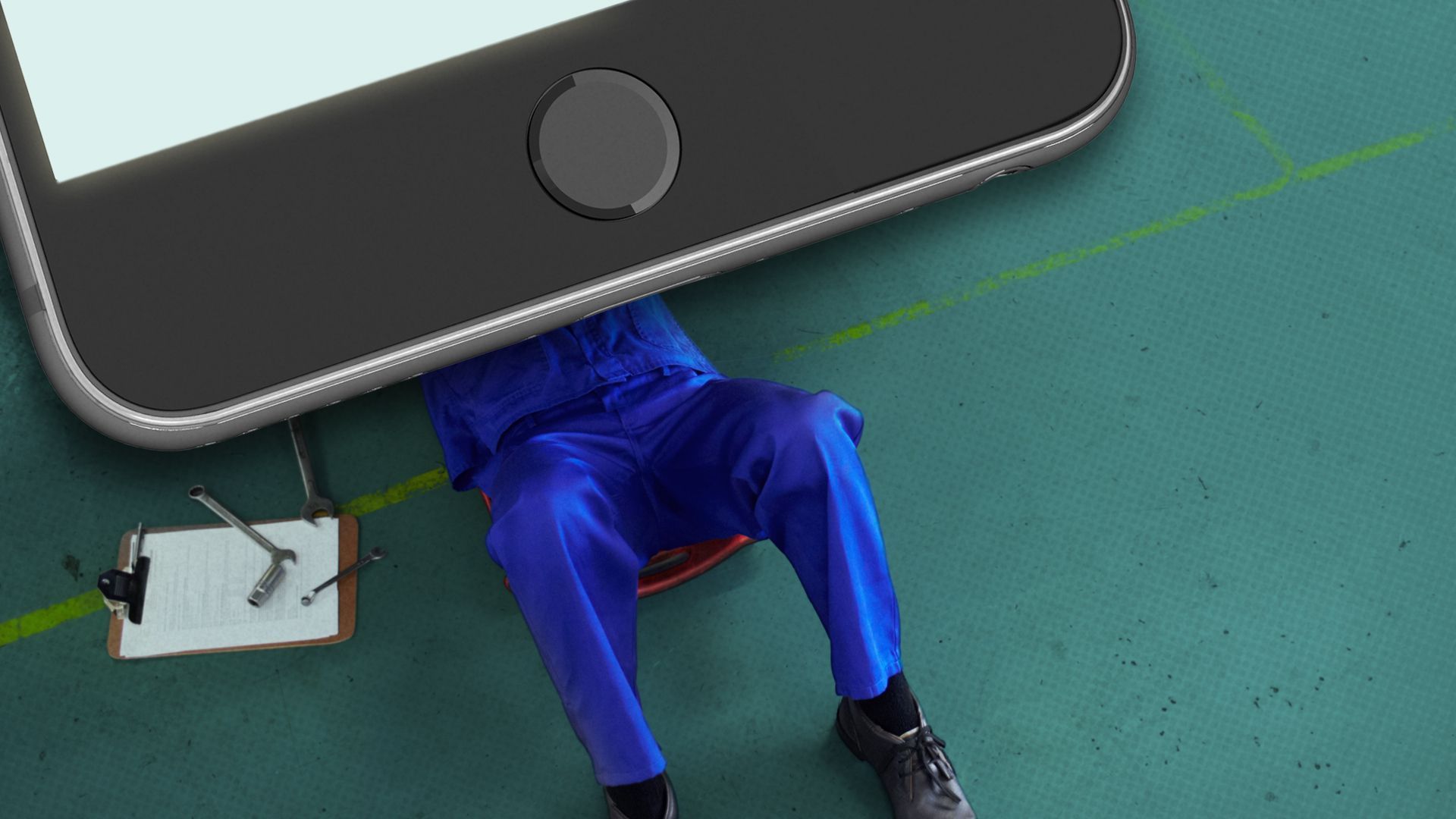 Foxconn's entry into the American electric vehicle space opens the door for one of the world's biggest contract manufacturers to grab a foothold in a growing global business.
Why it matters: Automakers — both traditional companies and startups — have largely dominated EV manufacturing until now, cornering an emerging market viewed as crucial to their survival.
But Foxconn's experience in Apple iPhone production lends the tech giant a degree of manufacturing sophistication that could make it a serious player in the EV industry.
"It's a logical step," S&P Global Mobility analyst Stephanie Brinley tells Axios. "What they are skilled at and what they've done with Apple is to be able to take their specs and build it. So they do understand manufacturing."
Driving the news: Taiwan-based Foxconn, known officially as Hon Hai Technology Group, reached a deal last week with Lordstown Motors to acquire the EV startup's sprawling plant in northeast Ohio, where Foxconn has agreed to produce Lordstown's Endurance pickup.
Foxconn will also co-develop EVs with Lordstown, though that requires Lordstown to survive its current cash crisis.
The sprawling factory is a former General Motors plant once hailed by President Barack Obama and, later, President Donald Trump as wins for their respective economic agendas.
Yes, but: Cars have thousands more parts than phones, so there's no guarantee Foxconn can make a smooth transition.
"Obviously the iPhone is complex. I'd say an electric vehicle is maybe a little more complex," LMC Automotive analyst Jeff Schuster tells Axios.
"It's a leap, but there are certainly some synergies there — and their expertise in the development of components in that space should (help) as the EV moves into more of a high-tech vehicle space."
What we're watching: Whether EV production at the Lordstown plant — where Foxconn is also expected to make a vehicle for EV startup Fisker — breeds more manufacturing deals.
Foxconn's close partner Apple has long been rumored to be considering entering the EV race, prompting analysts to posit that the Lordstown deal could provide Foxconn a way to prove its automotive credentials to Apple.
"In fact, it probably makes the idea of an Apple car more feasible and maybe more realistic," Schuster says.
Foxconn did not respond to a request seeking comment.
Go deeper