Stocks had their worst day in more than two years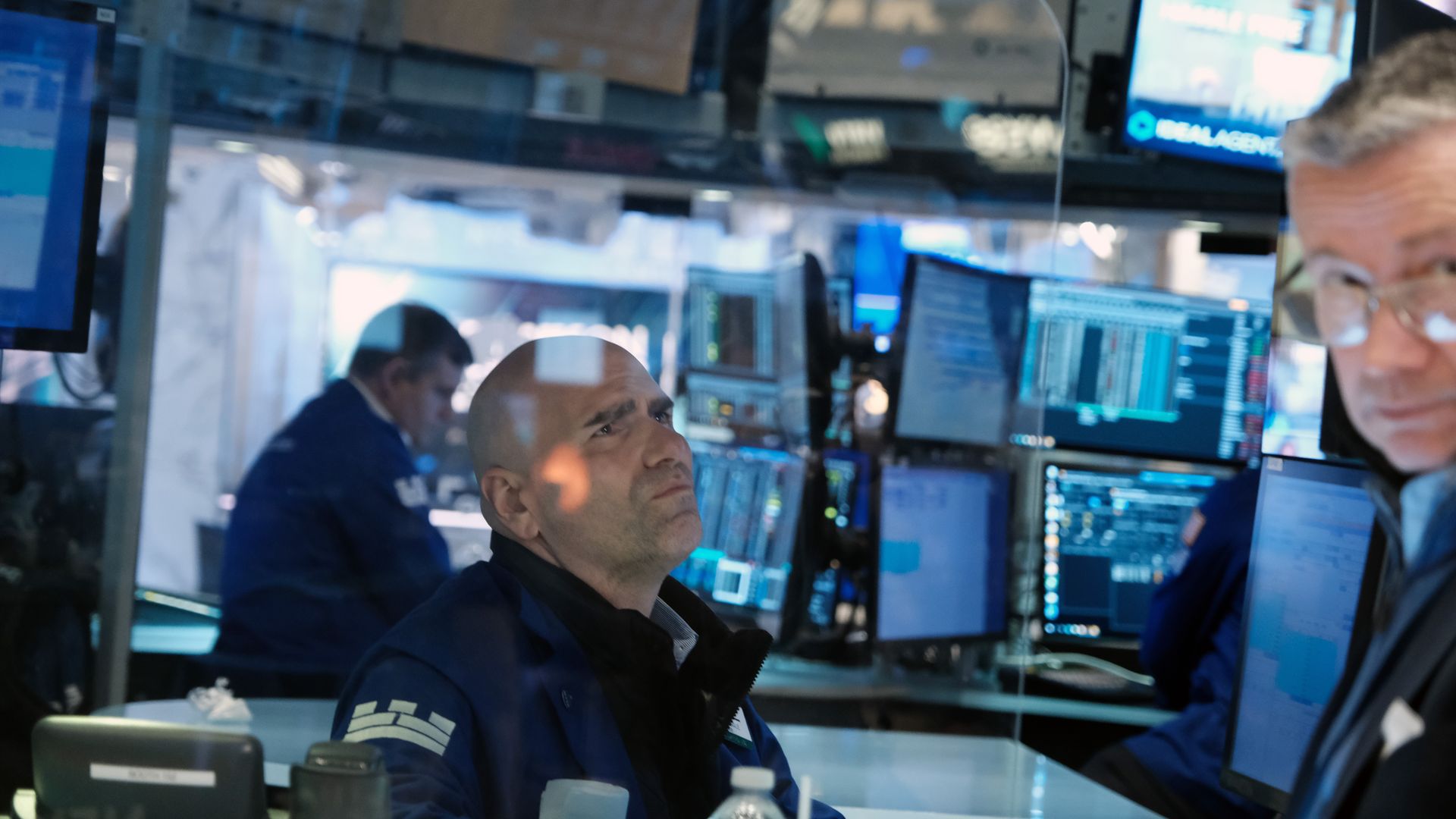 Stocks on Wednesday had their steepest losses in over two years, following disappointing earnings from U.S. retail behemoths Target, Walmart and Lowe's.
By the numbers: The Dow Jones Industrial Average fell 1,164 points, representing a 3.57% decline. The Nasdaq was off 4.73% and the S&P 500 shed 4.04%.
It's the fourth time in 2022 that the Dow has fallen by more than 900 points, something that never happened in 2021.
Of the 12 times the Dow has ever fell more than 1,000 points, two of them happened this month.
The Nasdaq is now down nearly 28% for the year, while the S&P 500 is off 18.2%.
What they're saying: "The Charlie Brown shirt market continues, with big moves up and down seemingly every day." — Ryan Detrick, Chief Market Strategist, LPL Financial
The bottom line: Retail results caused investors to worry that corporate America's inflation-defying act may be in jeopardy, even if it isn't showing up in consumer data.
Go deeper