New York AG opens investigation on social media companies after Buffalo shooting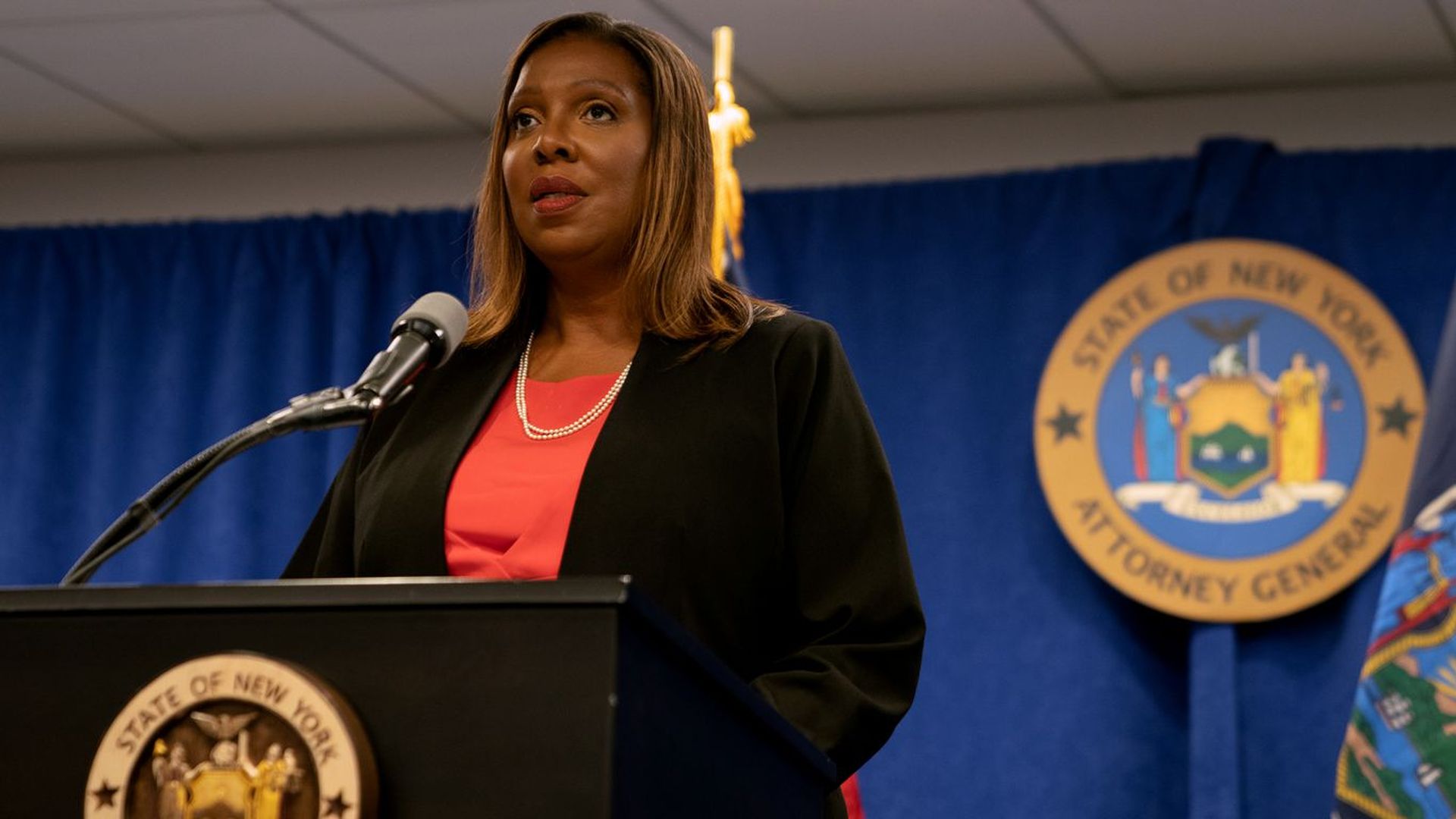 New York Attorney General Letitia James is launching an investigation into social media companies in connection with the Buffalo mass shooting, her office announced Wednesday.
Why it matters: The investigation will look into social media companies and other online resources that the alleged shooter might have used to discuss — and amplify — his intentions to carry out the attack that killed 10 and wounded three, according to James' statement.
The details: The investigations will focus on ​platforms — such as Twitch, 4chan, 8chan and Discord — that may have been used to stream, promote or plan the attack.
What they are saying: "The terror attack in Buffalo has once again revealed the depths and danger of the online forums that spread and promote hate," James said in a statement.
"The fact that an individual can post detailed plans to commit such an act of hate without consequence, and then stream it for the world to see is bone-chilling and unfathomable," she added.
The alleged shooter posted footage from the attack in real-time to Twitch, the live-streaming platform owned by Amazon that often features live videos of video gaming.
Twitch told the New York Times on Sunday it managed to take down the live stream within two minutes after it started.
However, videos of the shooting have been viewed millions of times, in part because it remains easy to re-upload copies of videos to multiple platforms, Axios previously reported.
Go deeper: What we know about the Buffalo mass shooter.
Go deeper