Democrats split on Big Tech measures in Congress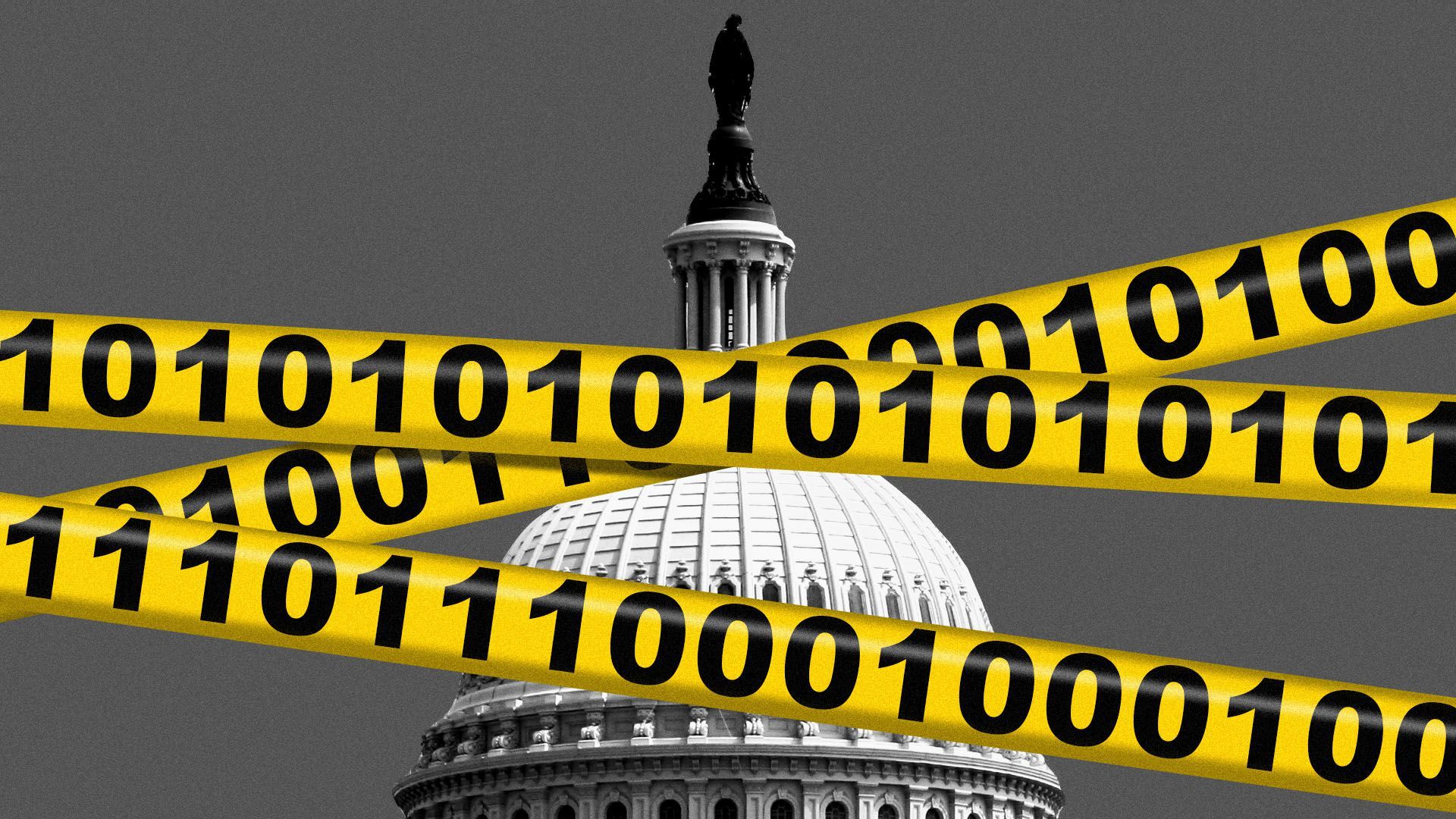 Lawmakers could consider a slate of antitrust legislation in Congress ahead of the 2022 midterms. But conversations with Reps. Pramila Jayapal (D-Wash.) and Eric Swalwell (D-Calif.) at an Axios event Thursday signaled disagreement even among Democrats on the impact of those bills.
State of play: Lawmakers are working against the clock on bipartisan efforts to broadly reshape the Big Tech landscape. Insiders told Axios the outlook is bleak for the proposals if they're not put for votes ahead of Congress' August recess.
What he's saying: Swalwell told Axios' Margaret Talev on Thursday he's concerned the reforms "would throw the baby out with the bathwater" and put U.S. national security at risk for the sake of reining in Big Tech.
The legislation could embolden the Chinese government's efforts at currency manipulation, intellectual property theft and espionage, Swalwell said.
Swalwell said he's concerned the reforms would allow "sideloading" — letting users download apps from unofficial platforms or the open internet.
"You would allow the Chinese to flood these stores with almost no regulation, with apps that could pipe U.S. consumer information — potentially national security information — back to China," Swalwell said.
The bottom line: "That is primarily my concern — to not give China a backdoor to U.S. persons' data without any protection," he said.
Swalwell said he'd welcome addressing his concerns through an amendment to one of the bills. He said hearings at Congress' judiciary or intelligence panels with the FBI, NSA and CIA "about what risks there are with this legislation" would also assuage his concerns.
Members of the New Democratic Coalition led by Rep. Suzan DelBene (D-Wash.) have also expressed concerns about the antitrust bills.
The other side: Concerns that the tech legislation will hurt national security are "a red herring," Jayapal told Axios' Ashley Gold during a conversation that followed Swalwell's.
Jayapal said national security experts have told her the bigger risk is "for us to not have the competition that pushes the right kinds of innovation forward."
"Our national security is really affected when consumers have no choices, when small businesses can't thrive," Jayapal added.
Go deeper:
Go deeper