Mitch McConnell's remarks on Black voters raise ire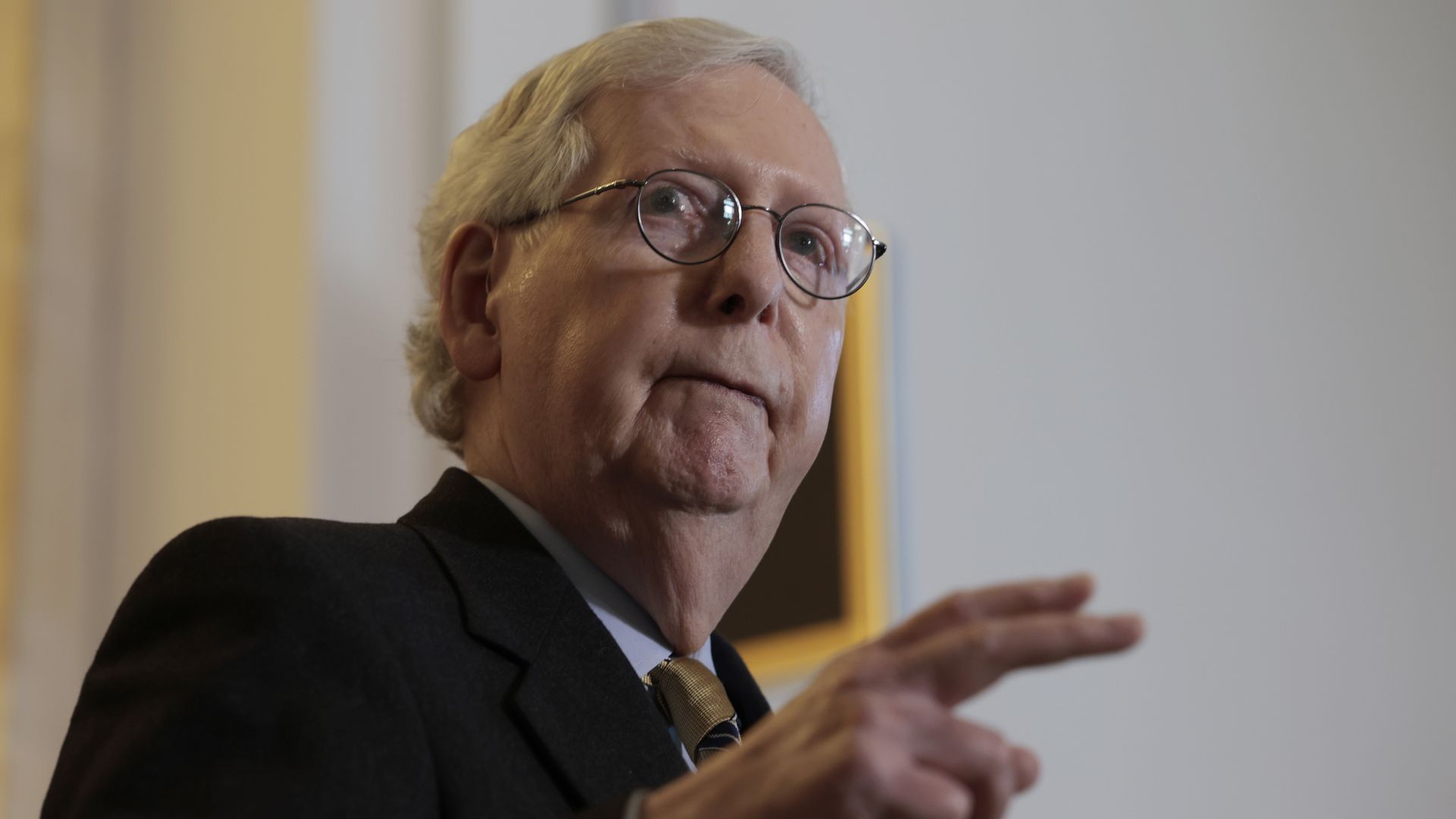 Senate Minority Leader Mitch McConnell (R-Ky.) has been widely criticized for comments he made this week about Black American voters.
Driving the news: When asked by a reporter Wednesday about concerns among voters of color, McConnell said "the concern is misplaced, because if you look at the statistics, Black American voters are voting in just as high a percentage as Americans."
McConnell's comment came after Congress failed to pass the Freedom to Vote Act and the John Lewis Voting Rights Advancement Act.
A McConnell spokesperson said McConnell meant to say "other Americans" not just "Americans," according to CNN.
What they're saying: Rep. Donald McEachin (D-Va.), who is Black, wrote to McConnell on Thursday, saying that his "inability to recognize us as Americans is appalling and deeply disturbing."
"This is 2022 and being American is not synonymous with looking or thinking like you," McEachin said. "African Americans are, in fact, American citizens deserving of our recognition, respect and equal protections under the law."
Rep. Bobby Rush (D- Ill.), tweeted Thursday: "African Americans ARE Americans. #MitchPlease."
Former Kentucky state Rep. Charles Booker, who is running for the U.S. Senate, said in a Twitter post Wednesday, "I need you to understand that this is who Mitch McConnell is. Being Black doesn't make you less of an American, no matter what this craven man thinks."
The Congressional Black Caucus tweeted on Thursday, "It's definitely giving #MitchPlease. African Americans are ARE Americans, 365 days a year!"
Representatives for McConnell did not immediately respond to Axios' request for comment.
Go deeper