Fauci: Boosters could see COVID reach endemic level in U.S. next year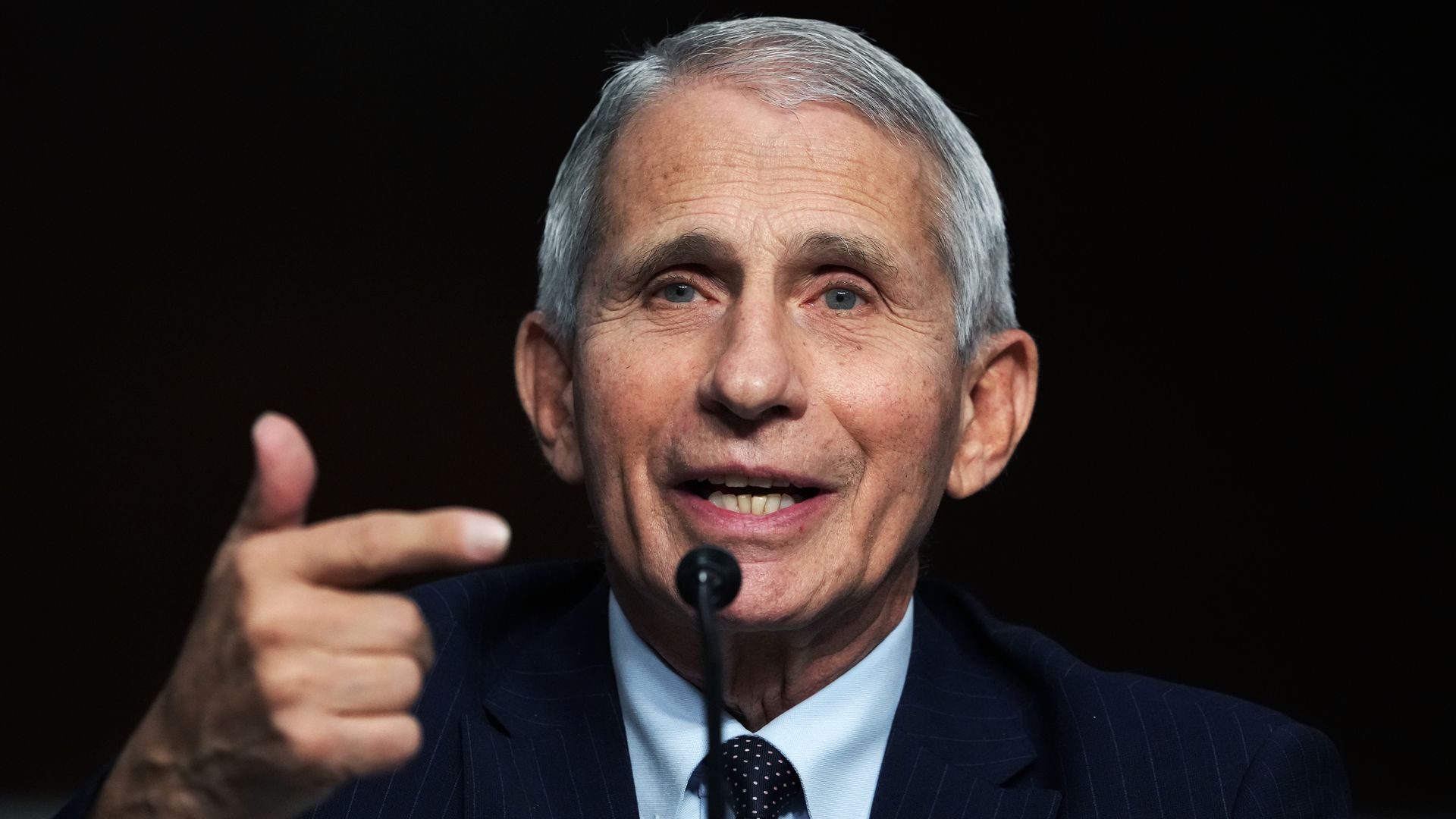 NIAID director Anthony Fauci believes the COVID-19 pandemic could become endemic in the U.S. next year, but increased vaccination rates and booster shots would be key to achieving this.
The big picture: The nation's top infectious disease expert made the comments in an interview with Reuters on Tuesday on the sidelines of the STAT Summit. But he noted to CNBC that coronavirus cases need to fall "well below 10,000" a day for the U.S. "to get back to a degree of normality."
And Fauci expressed concern in a prerecorded interview aired at the summit Tuesday afternoon that the U.S. could face a surge in cases this winter, driven by unvaccinated people and waning vaccine immunity, per ABC News.
By the numbers: 70.6% of adults have been fully vaccinated against the virus in the U.S., according to the CDC.
The U.S. confirmed an average of almost 83,500 new COVID-19 cases each day over the past week, up 14% on the previous week, according to CNBC analysis of Johns Hopkins University data.
Fauci told CNBC infection numbers may need to fall to 3,300 a day in order for the U.S. to gain control over the coronavirus.
Threat level: "Obviously the people who are most vulnerable are the unvaccinated," Fauci said, according to ABC News.
"But when you have a virus as transmissible as Delta, in the context of waning immunity, that dynamic is going to negatively impact even the vaccinated people."
State of play: Federal regulators currently allow boosters only for people age 65 and older, those with pre-existing conditions and those who live or work in high-risk facilities.
What to watch: The Biden administration is expected to begin the process of expanding the booster authorization to all adults as early as this week, Axios' Caitlin Owens reports.
The bottom line: "Look what other countries are doing now about adopting a booster campaign virtually for everybody," Fauci noted to Reuters.
"I think if we do that, and we do it in earnest, I think by the spring we can have pretty good control of this ... endemicity means a lot more people get vaccinated, a lot more people get boosted, and although you don't eliminate or eradicate it, that infection is not dominating your life."
Go deeper