Extreme weather outruns the world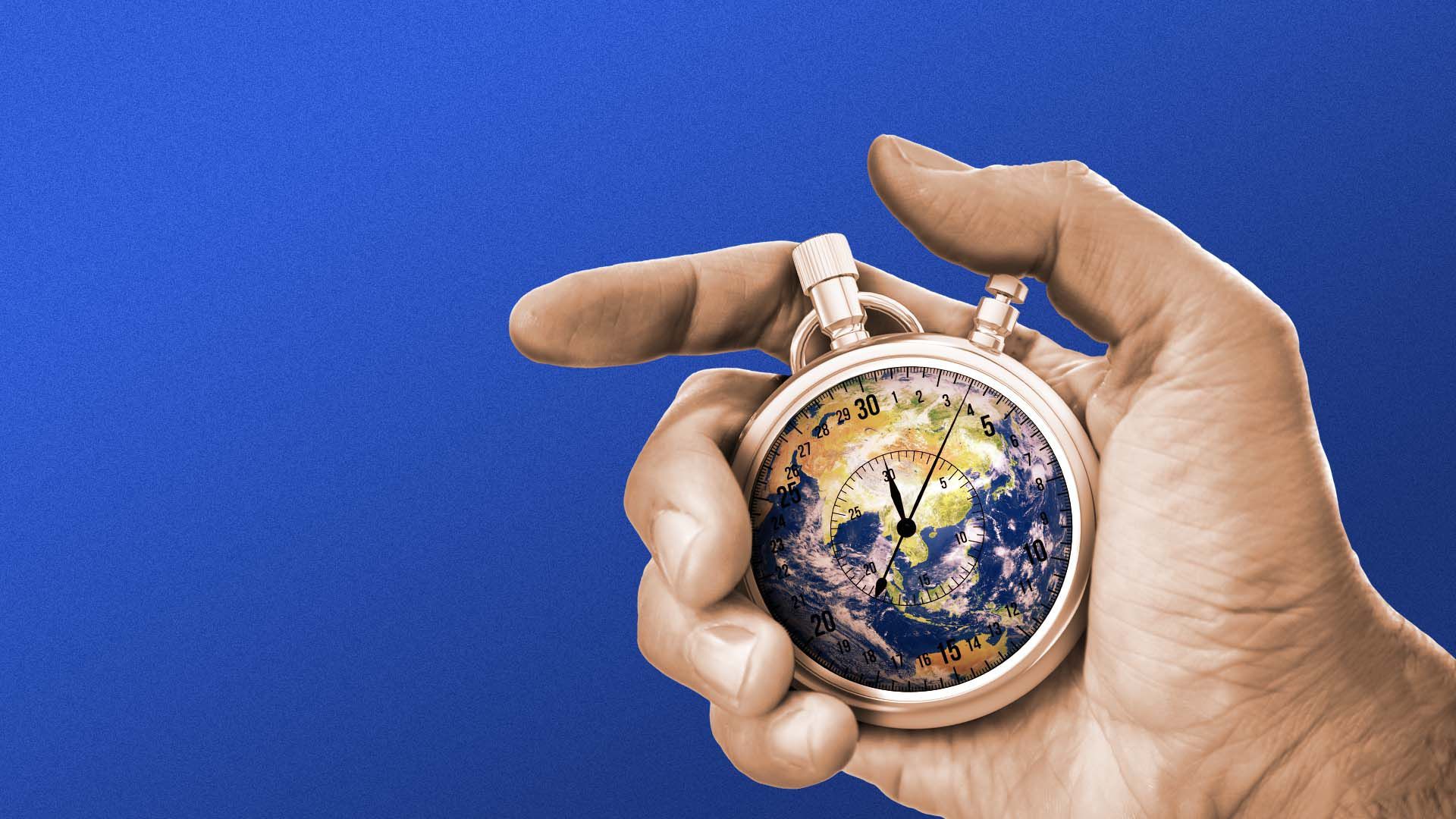 The pace and severity of climate change are simply outrunning humans' efforts to contain it.
The big picture: Severe flooding hit Canada and the Pacific Northwest before the ink was even dry on the climate agreements reached last week at the COP26 summit. And the extreme weather caused by climate change will continue to worsen, even if every one of those new commitments is met.
The nations attending the summit agreed to try to keep warming to 1.5° Celsius above preindustrial levels, though we're still on course to exceed the goal.
Warming is still slightly below that threshold, at about 1.1°C, but we're barreling toward it — and already seeing unprecedented extreme events even before we get there.
As the world warms, the odds of extreme weather and climate events are rapidly escalating, Any additional increment of warming is dangerous, scientists who study extreme weather events and their climate change connections say.
"It's quite clear that for each additional 0.5°C of warming there is a clearly discernible and substantial increase in the frequency and intensity of extreme temperatures and extreme downpours," climate scientist Daniel Swain tells Axios.
The effect isn't linear, he said — double the warming we've seen so far, which the world is on course to do now, would produce more than double an increase in the severity of extreme weather.
Between the lines: At multiple points during COP26, climate negotiators held up pictures of their grandchildren while making speeches about how they worry about what the future generations will face due to climate change.
But climate disasters are occurring here and now, says Friederike Otto of the Grantham Institute at Imperial College in London. She specializes in studying how climate change affects extreme events.
"This COP has again shown that climate change is being treated as a problem of the future," Otto told Axios. "Climate justice seems to have been narrowed just to intergenerational justice but people are dying today, too."  
What's next: Emerging research shows that if and when emissions reach net zero, additional warming would slow down quite quickly, said Michael Mann, a climate scientist at Penn State University. That would halt the escalation in extremes, he said.
The question is how far we let climate change progress before we get to that point, he told Axios. However bad extreme weather has gotten at the time we reach net zero, it's likely to stay there.
The bottom line: "We do not know with any certainty when to expect nasty surprises like monsoon disruptions, the die-off of the Amazon rainforest, or the disintegration of the West Antarctic or Greenland ice sheets," says Kate Marvel, a NASA climate researcher. 
"The only way to reduce the risk is to limit warming as much as possible."
Go deeper