Substack says it has more than 1 million paid subscriptions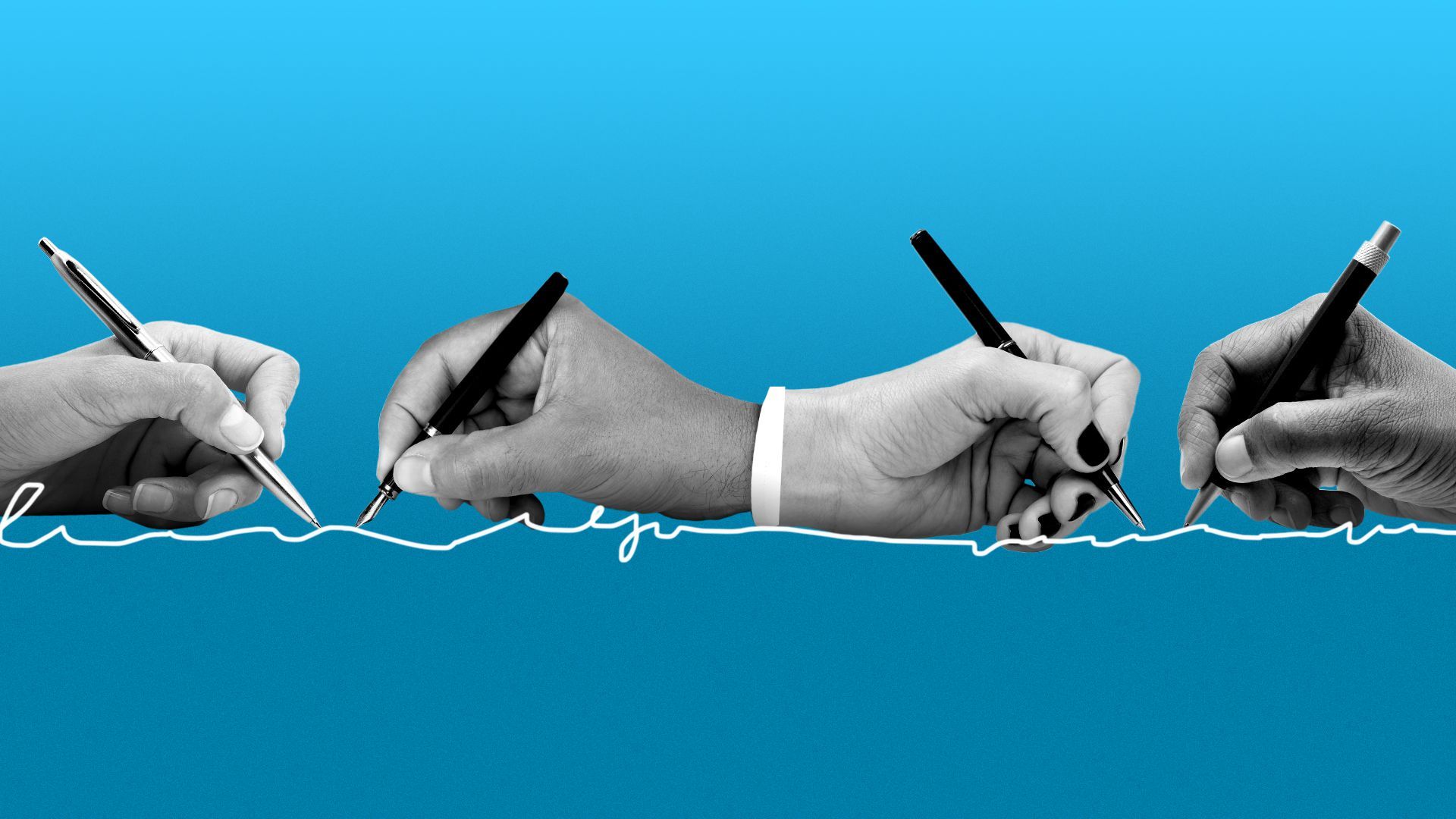 Substack on Monday said there are more than 1 million paid subscriptions to publications on its platform, up from about 250,000 last December.
Why it matters: Substack's growth underscores the willingness of audiences to pay for content from their favorite writers directly — a trend that's been expedited by the pandemic.
The big picture: Newsrooms and tech companies have been investing in their own newsletter platforms in an attempt to cash in on Substack's momentum.
But despite losing a few writers to platforms like Substack, Lede and Ghost, news executives feel mostly optimistic that Substack's success will help encourage people to get in the habit of paying for quality content, thus bolstering their own subscription efforts.
"I would regard anything that is about helping make the market for paid digital journalism is good," New York Times CEO Meredith Kopit Levien told investors this month. "This is still a forming market. And I would regard all efforts to get more people to think about paying for high quality journalism is a positive thing."
Substack takes a similar position. "These are subscriptions that didn't exist before — they're not being siphoned off from traditional media outlets or redistributed from other platforms," Substack co-founder Hamish McKenzie wrote in a blog post announcing the news milestone.
"They represent a rush of new money into the media ecosystem, the vast majority of it going directly to writers."
Yes, but: The independent newsletter revolution, like the blogging and social influencer eras before it, still tends to favor a small portion of top creators.
Substack says that the top 10 writers on Substack collectively generate $20 million in annual revenue. A year ago, the top 10 publishers made $7 million.
Not all newsletters charge the same amount on Substack. Most charge between $5 and $15 monthly.
Go deeper: Substack plots growing global footprint
Note: This article has been updated to reflect that the top 10 writers on Substack collectively generate $20 million in annual revenue, not $25 million.
Go deeper