Medicare's looming premium hike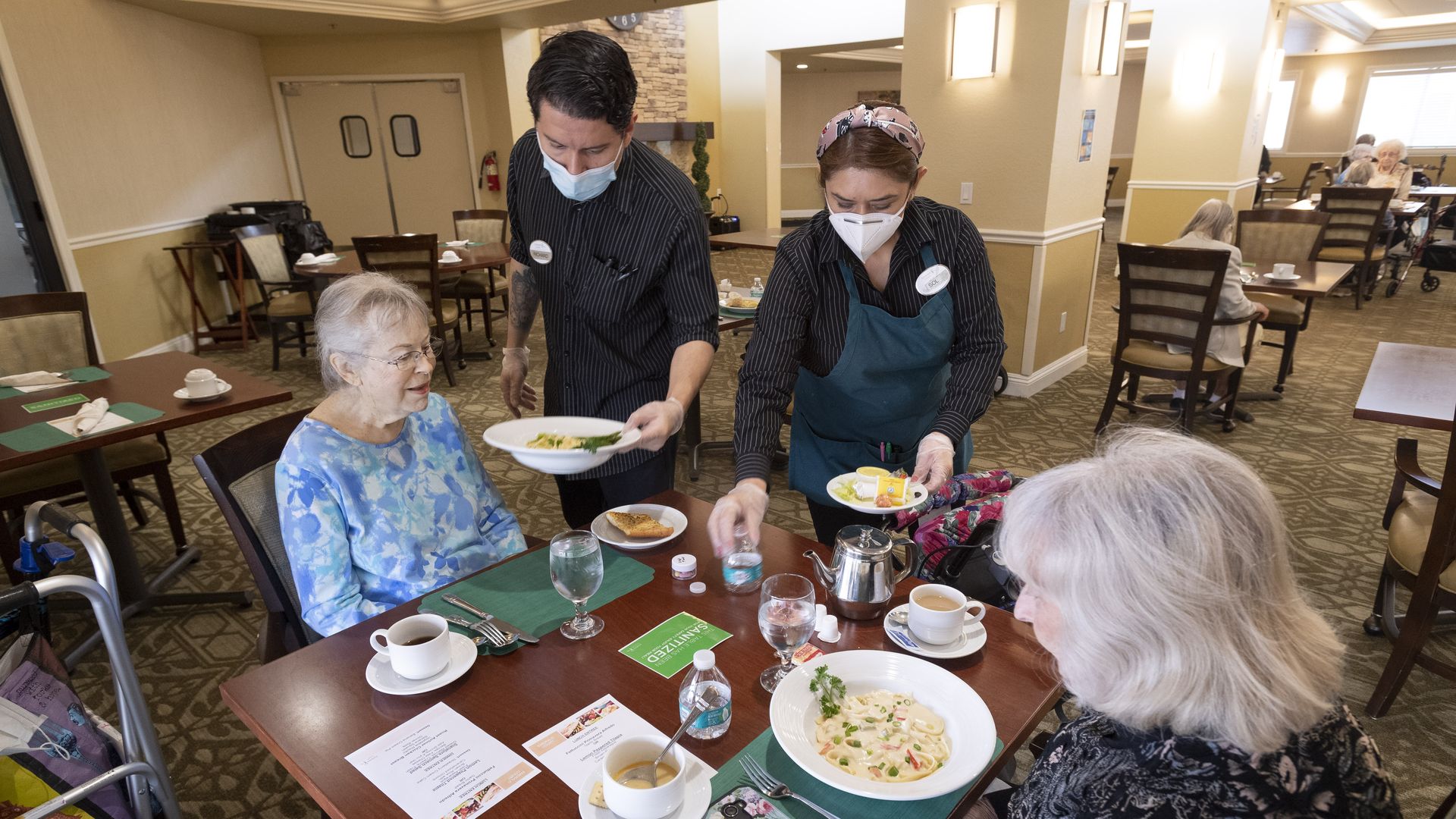 Monthly premiums that cover physician and outpatient care for Medicare patients will increase by 15% next year, the Biden administration said in a notice Friday evening.
Why it matters: People on Medicare are getting slammed with a big hike during an election year, due largely to the big price tag from the questionable Alzheimer's treatment, Aduhelm, and uncertainty stemming from the coronavirus.
By the numbers: Standard Medicare Part B premiums will be $170.10 per month next year, up from $148.50 per month this year.
That equals an extra $259.20 in extra costs over the course of the year, just in premiums.
The Part B deductible also is increasing 15%, from $203 to $233.
Between the lines: Medicare is still determining whether it will pay for Aduhelm yet, but federal actuaries have to plan for a "high-cost scenario of Aduhelm coverage," regulators said.
The FDA approved Aduhelm in June, and Biogen priced Aduhelm at $56,000 per year on average.
That price tag, along with all of the hospital and doctor costs associated with administering the drug and ancillary tests, could lead to "very significant" costs for the taxpayer-funded program, according to the notice.
The bottom line: The pandemic has made it difficult to predict future Medicare spending, such as trying to determine whether patients will get more non-COVID care that had been put off.
But Aduhelm — a treatment that has not conclusively proved that it improves brain function of Alzheimer's patients — is now a high-profile example of pharma pricing power affecting Medicare patients' pocketbooks and represents a redistribution of taxpayer money into Biogen's coffers.
Go deeper